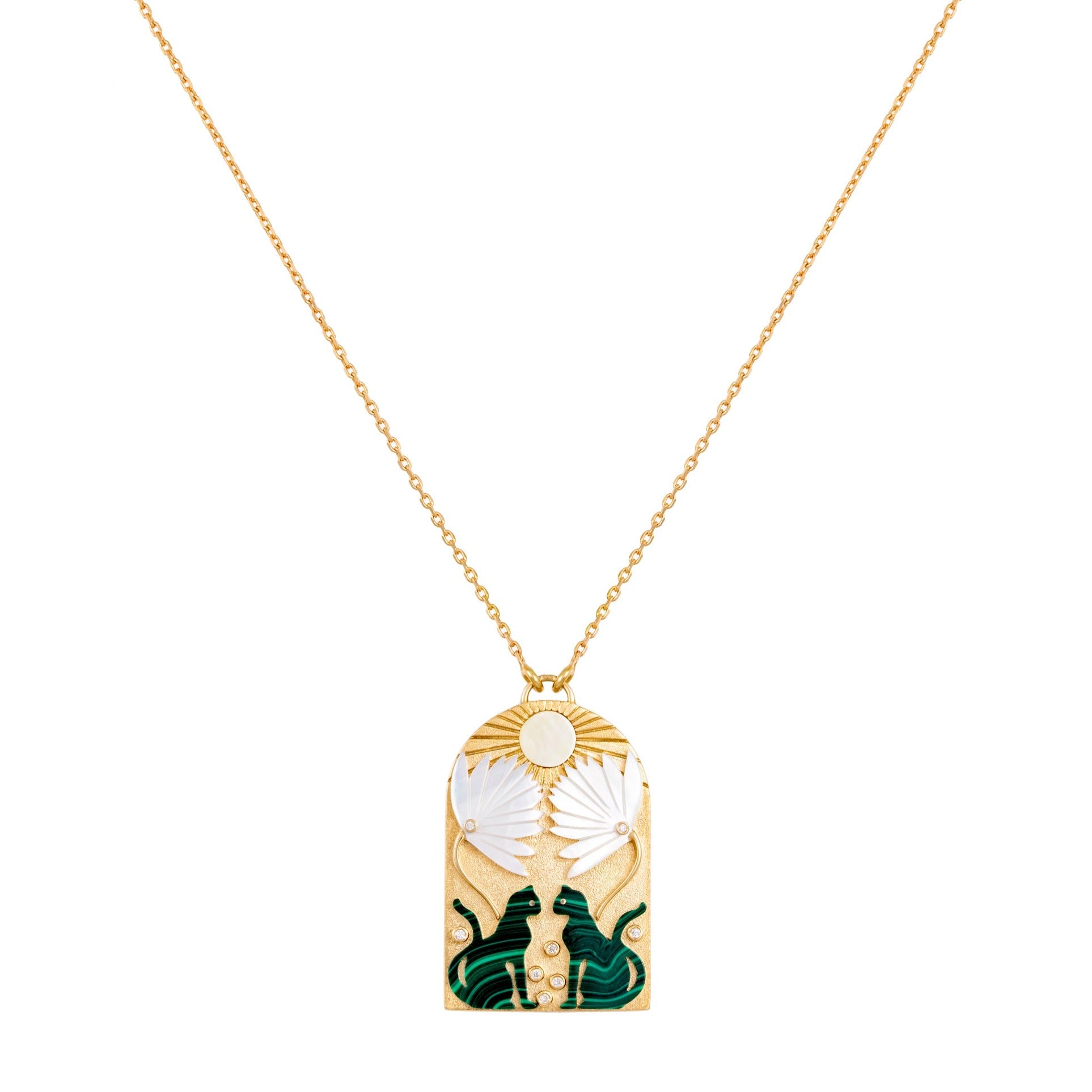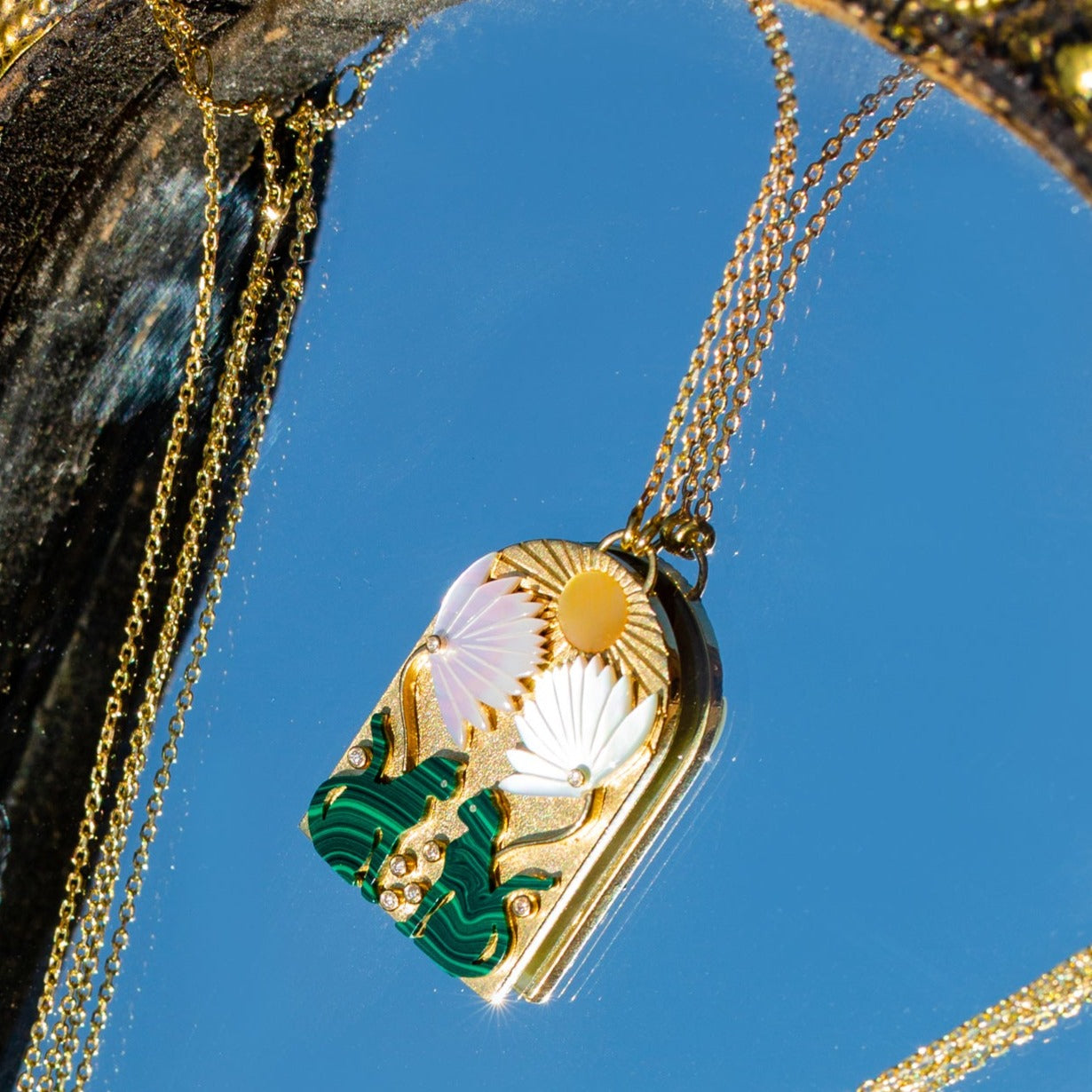 Al Hawa is a celebration of love.
A duality with the sense of oneness. A bond that brings more love and connection to the soul. Feeling complete.

This special pendant portrays majestic Panthers in Malachite and White Mother of Pearl Lotus flowers; symbol of purity and enlightenment.

All embodied in an 18K yellow gold frame, stippled with 0.2 cts of glistening white diamonds.