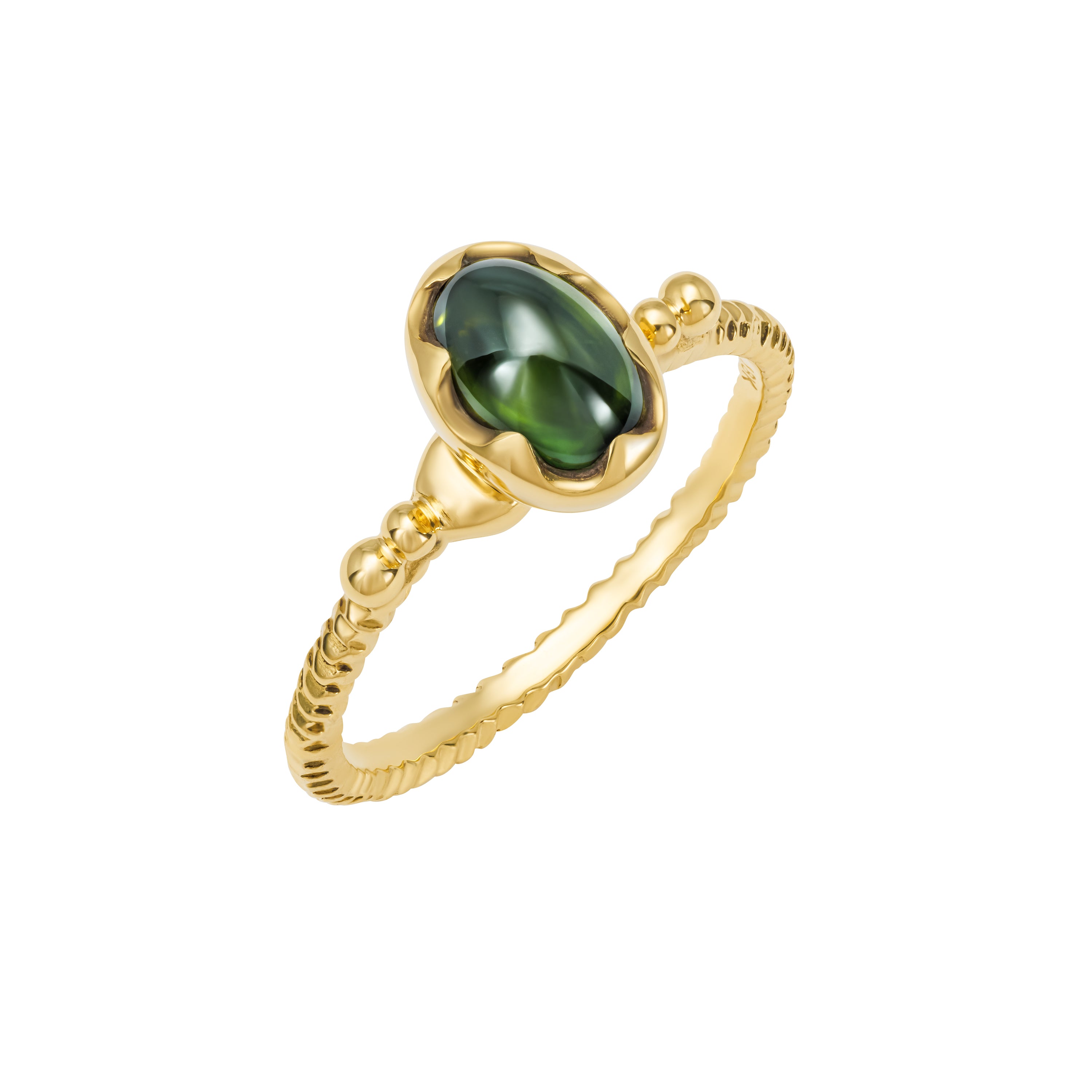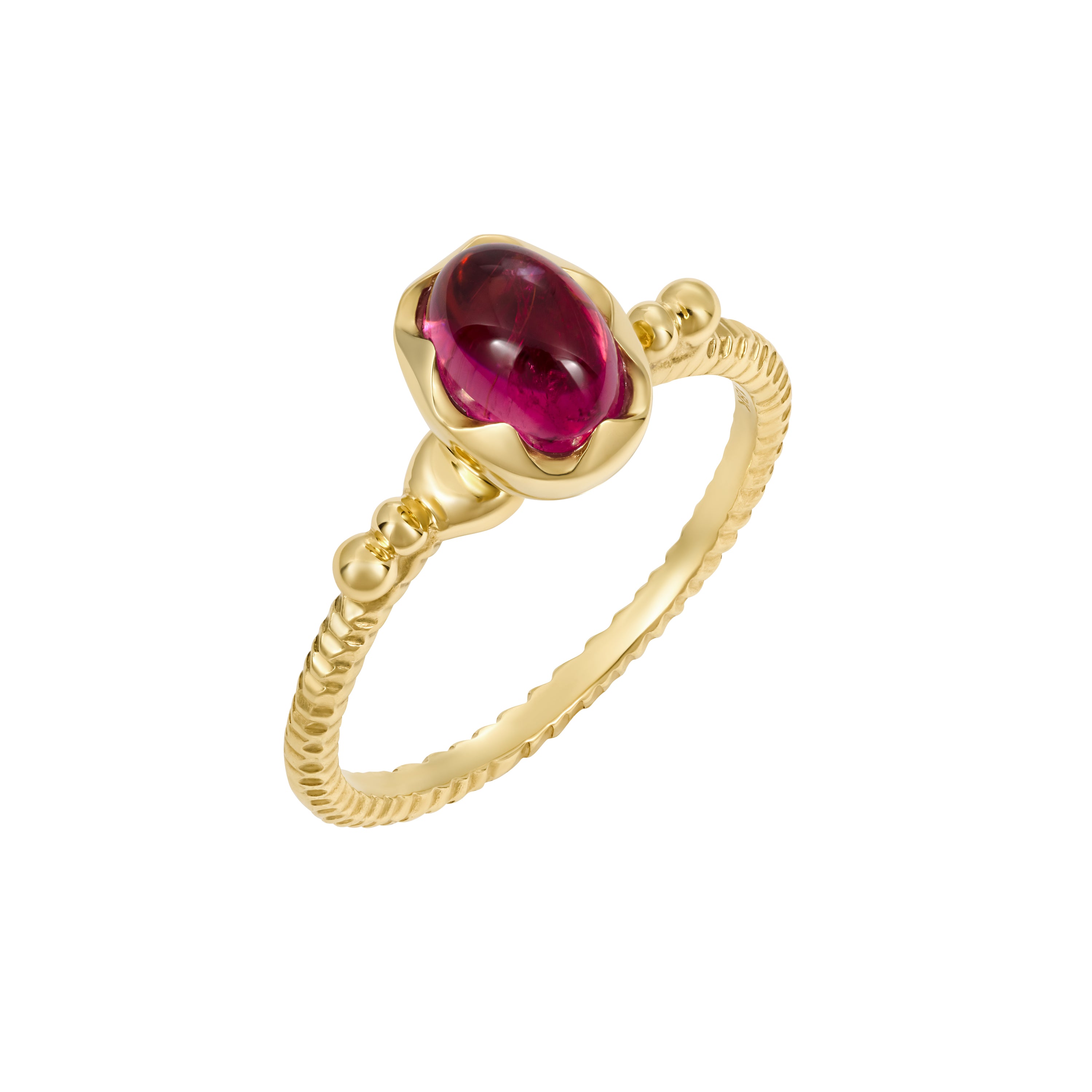 18k Yellow Gold
Featuring a scalloped bezel set 5x7mm stone of emerald or pink or green tourmaline oval with Wishing Well effect. 
From the Designer: " The Inspiration behind these rings was an image I had in my mind of a woman sitting by wishing well in a forest. As she tosses a pebble in and thinks of her desire, she sees ripples spread across the surface of the water and effervescent bubbles rise to the top from the magical creature below ready to cast her wish. A Wishing Well ring is meant to be a wearable daily reminder of the wish or desire you cast into it. 

These rings also like to be worn or displayed in a set of three or nestled between the ring jackets. 
The unique setting is made with all gold and gemstone, workmanship and a touch of magic. "
Size 6.5 available. Contact sales@roseark.com for sizing.