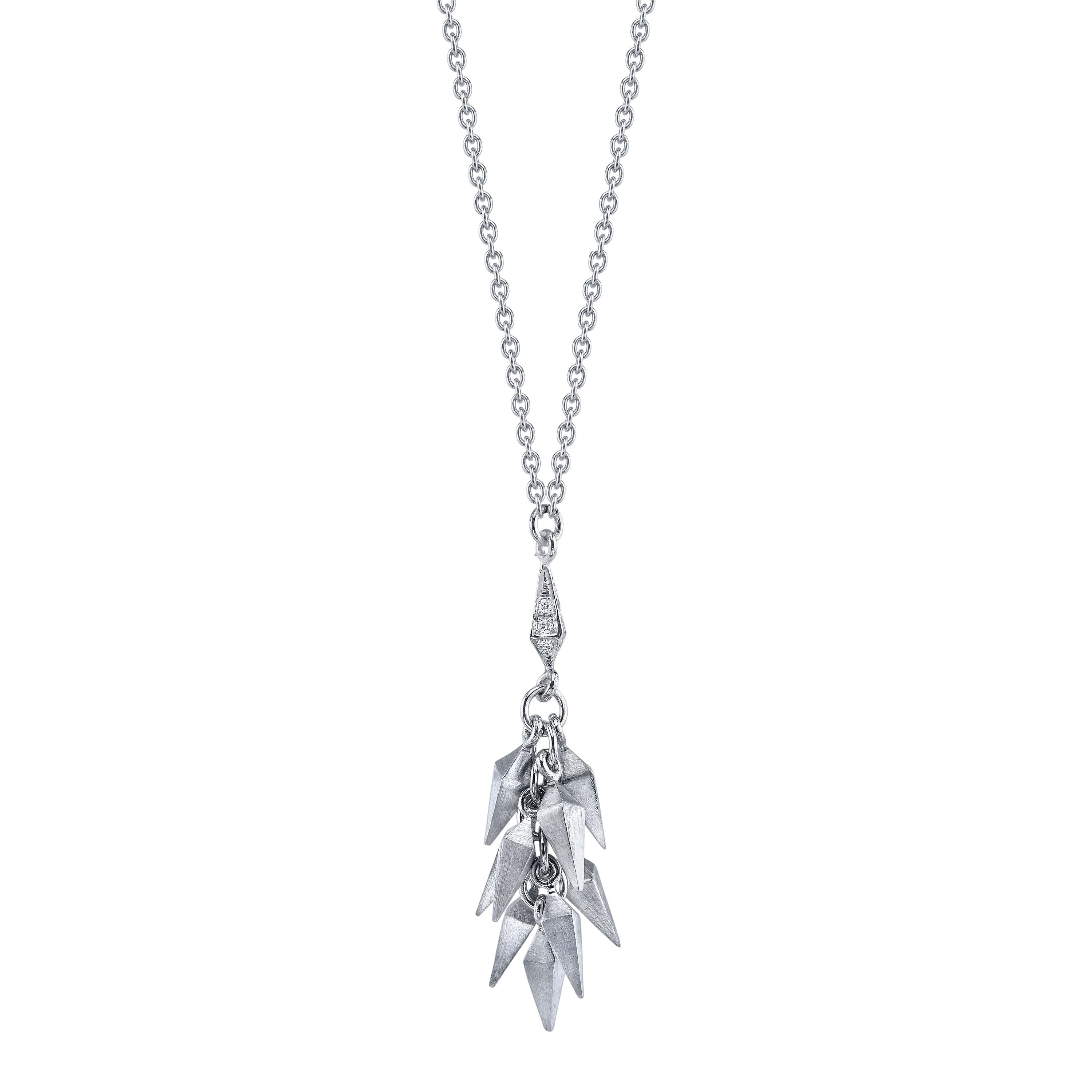 Trickling Stardust Necklace
18k White Gold Cluster Necklace. Diamond pave top single piece with nine additional plain Stardust pieces trickling off.
Karma El Khalil is a New York-based fine jewelry designer and gemologist. Her jewelry reveals a myriad of geometric shapes and architectural features that recreate natural gemstones and diamonds into handmade 18k gold statement pieces.
Trickling Stardust Necklace