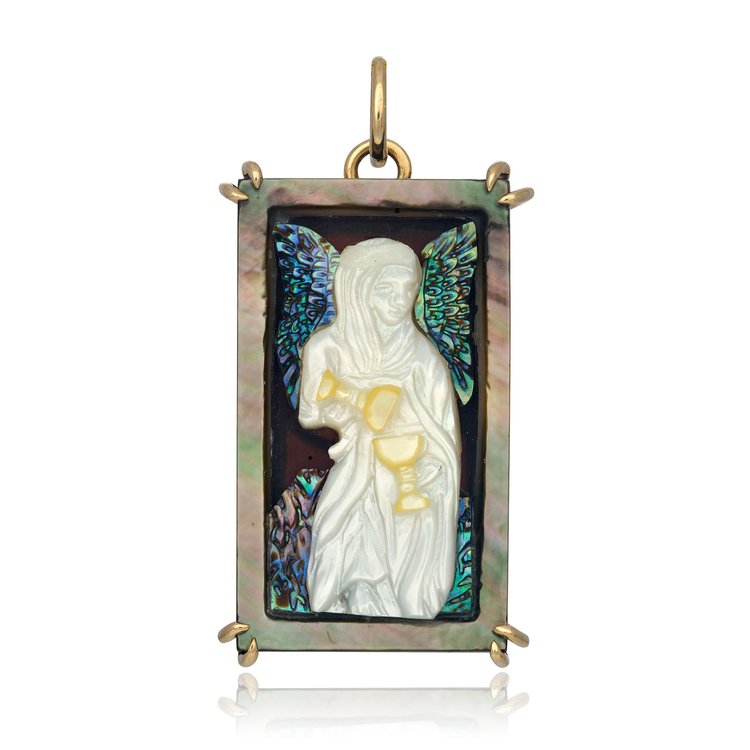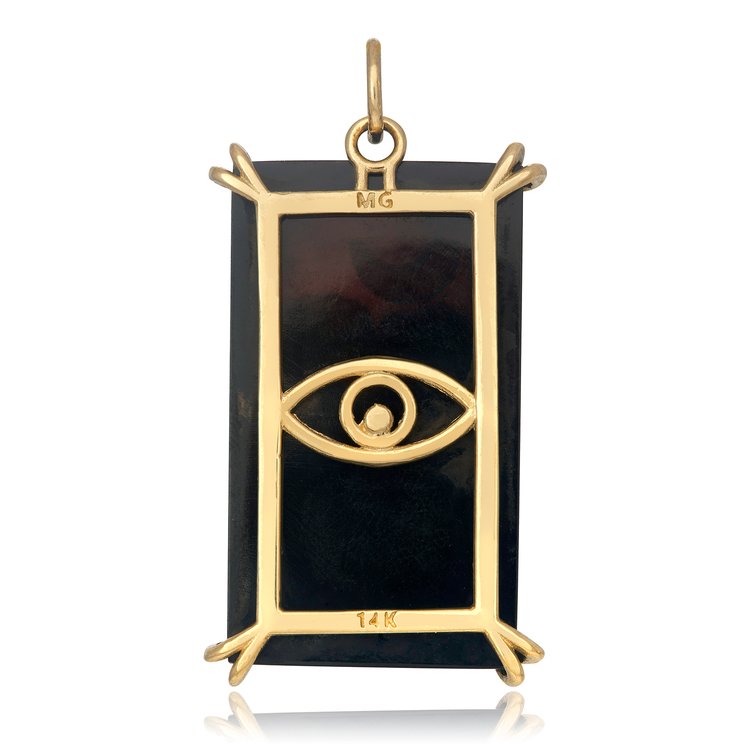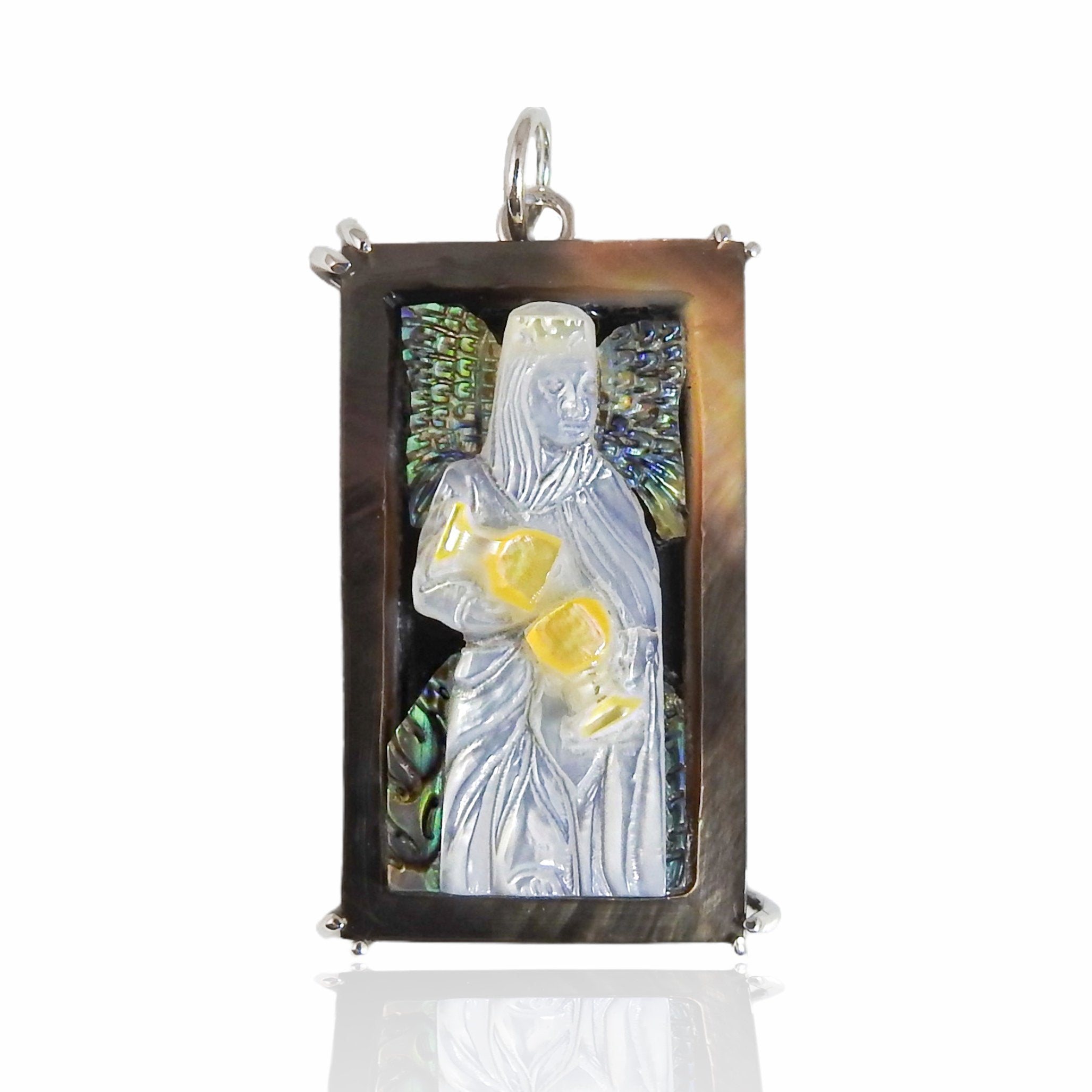 Temperance Tarot Card Charm
Mother of Pearl, Abalone
14K Solid Gold
Measurements in Inches: 1.25" x .75"
Measurements in Millimeters: 35mm x 20mm
Our Tarot Cards and Sacred Symbols are individually hand carved by real people, which means that each tablet is one of a kind. There are natural variations in the colors of the shell as well as the variation by the hand of the artist.
The Tablets are then hand set by a master setter in New York City in a high polish 14K Gold basket, which displays an evil eye, a symbol of protection, so the pendant is completely reversible.
Temperance:
Temperance is usually depicted as a heavenly person pouring liquid from one chalice into another. In many decks, the person is a winged angel, usually female or androgynous, and stands with one foot on water and one foot on land, the symbolism of which suggests balance between the physical world and the emotional realm.
This card indicates a need or desire to bring about balance, patience and harmony in your life. Thought before action, keeping one's head before being swept away by the currents of temporary feelings, seeking guidance from one's higher power or spiritual guides. The Temperance Tarot charm reminds us that our goals can be best attained by an equal marriage of passion and wisdom.
Care Instructions:
Our hand carved talismans are not intended to be worn in water. Please handle gently and store carefully in a dry place.
Chain sold separately. 
Made to order. Please allow 4-6 weeks for shipping.
Temperance Tarot Card Charm