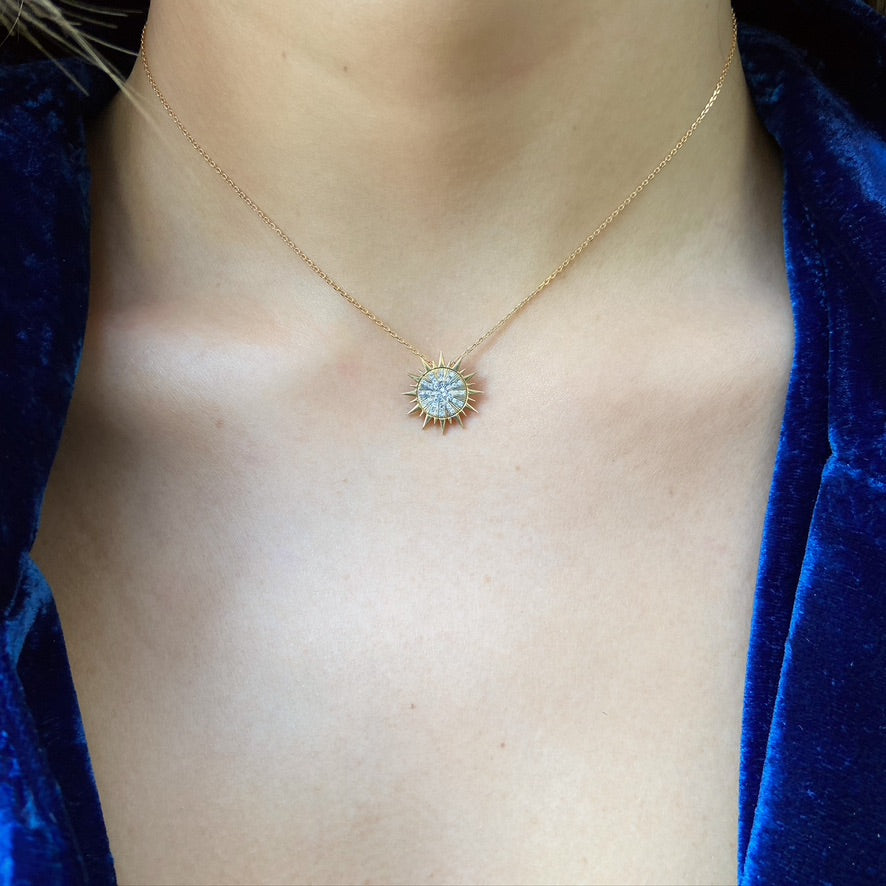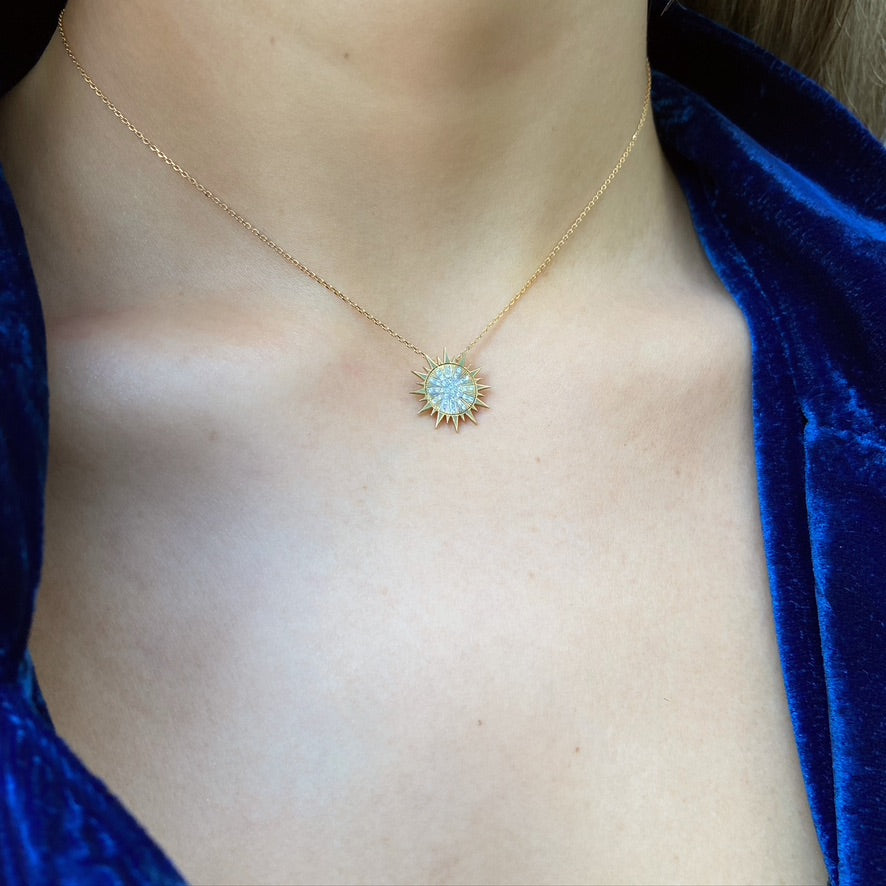 Soleil Necklace, White Diamond, Yellow Gold
18K Yellow Gold Soleil Necklace with White Diamonds.
Can be worn 14", 15", 16" or 17"
Founded in 2006 by Lebanese designer, Tarfa Itani, Falamank by Tarfa Itani matches its rich oriental heritage with traditional craftsmanship.  A graduate jeweler of the Gemological Institute of America (GIA), Ms. Itani 
produces unique and bespoke pieces that are worn by women throughout the world. 
Soleil Necklace, White Diamond, Yellow Gold