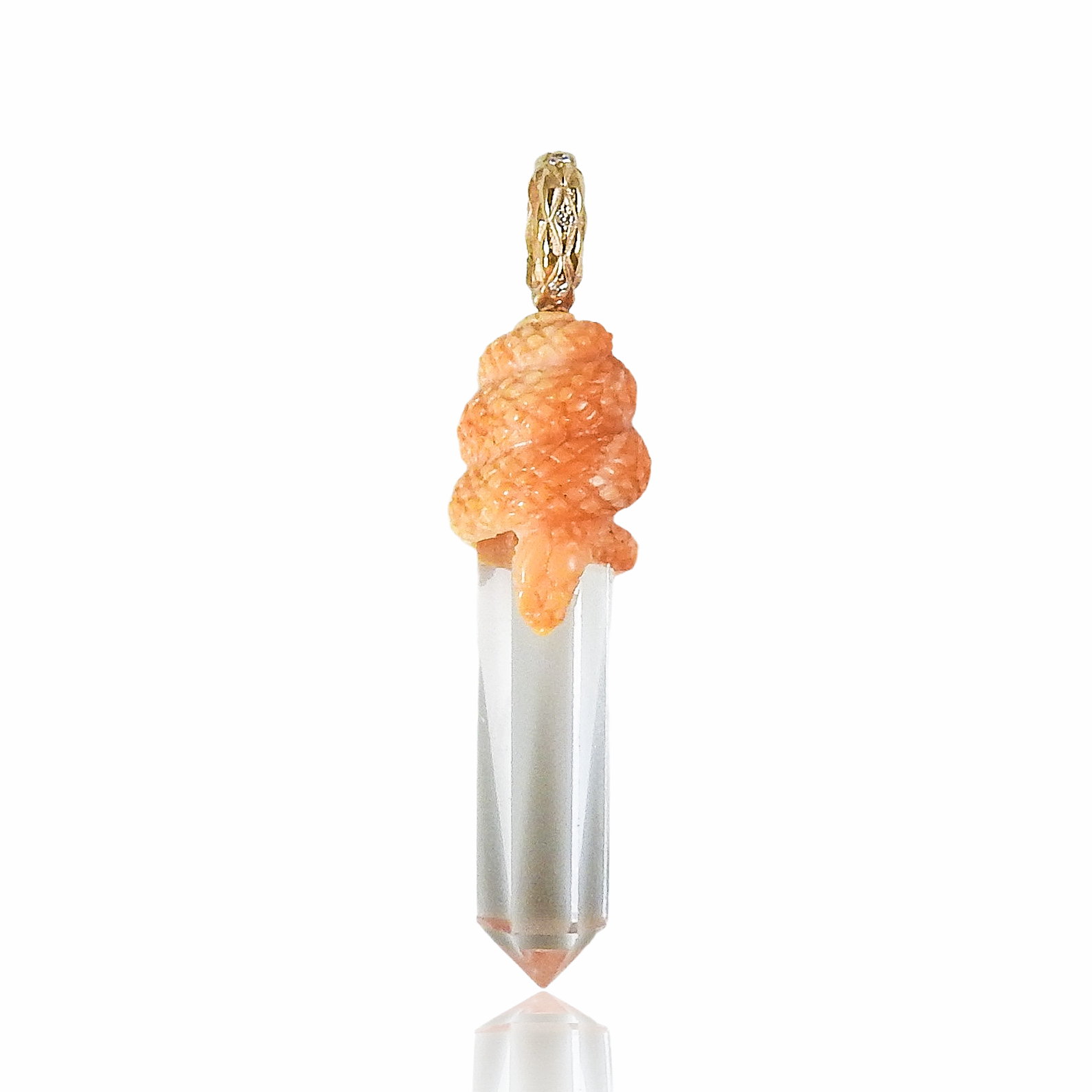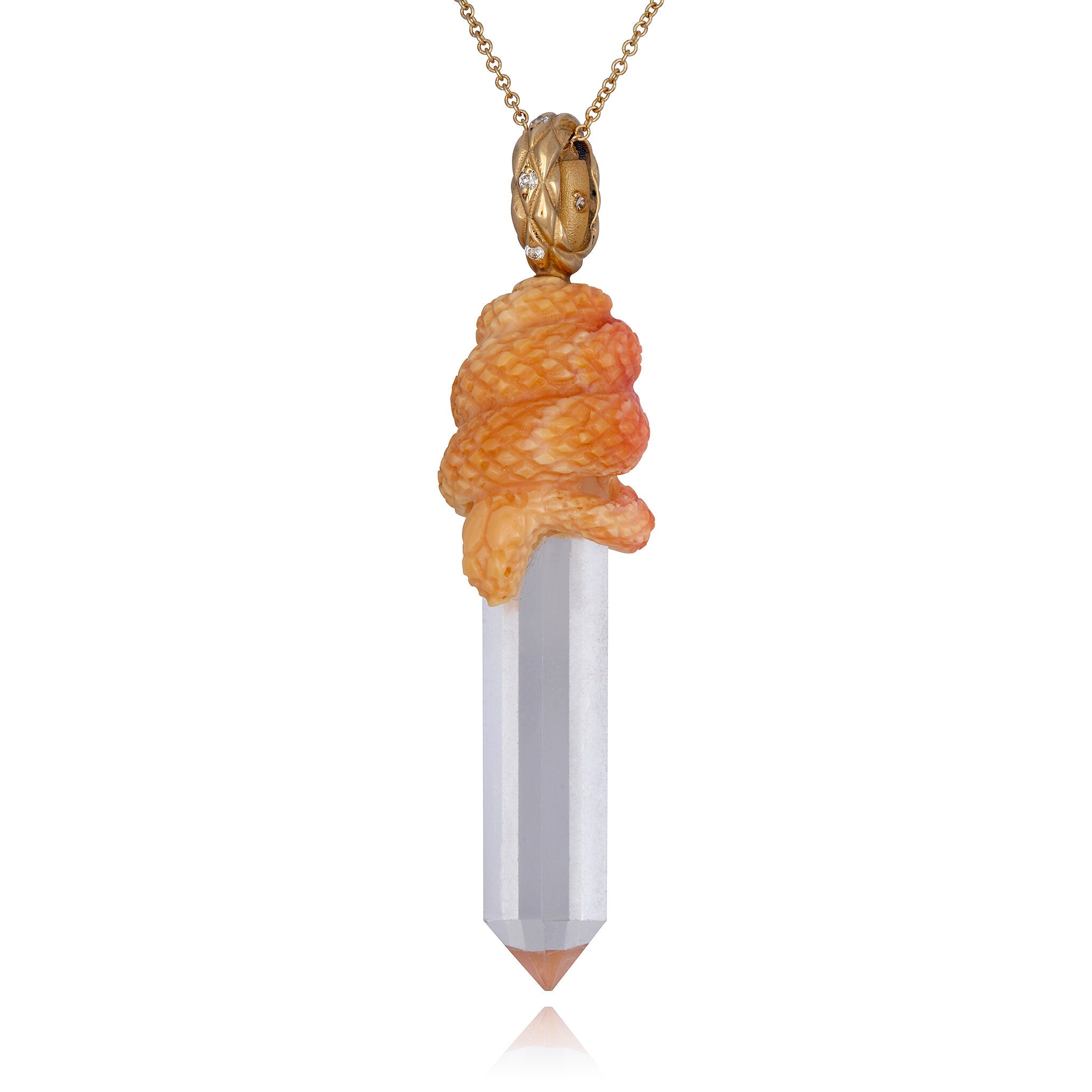 Rock Crystal, Hand Carved Apricot Conch Shell, 14K Yellow Gold, Genuine Diamonds
Length: 60mm from top to bottom
A graceful serpent hand carved by master artisans from apricot colored conch shell, wraps tightly around a pointed rock crystal.
Snakes shed their old skins as they grow larger, sloughing off the old skin which has become too constricting. I see this as a metaphor for rebirth and a dedication to growth and positive change. Rock Crystal points are believed to foster mental clarity and our ability to focus.
This talisman is intended to bring the wearer's attention back to focus and clarity on the goal's ahead.