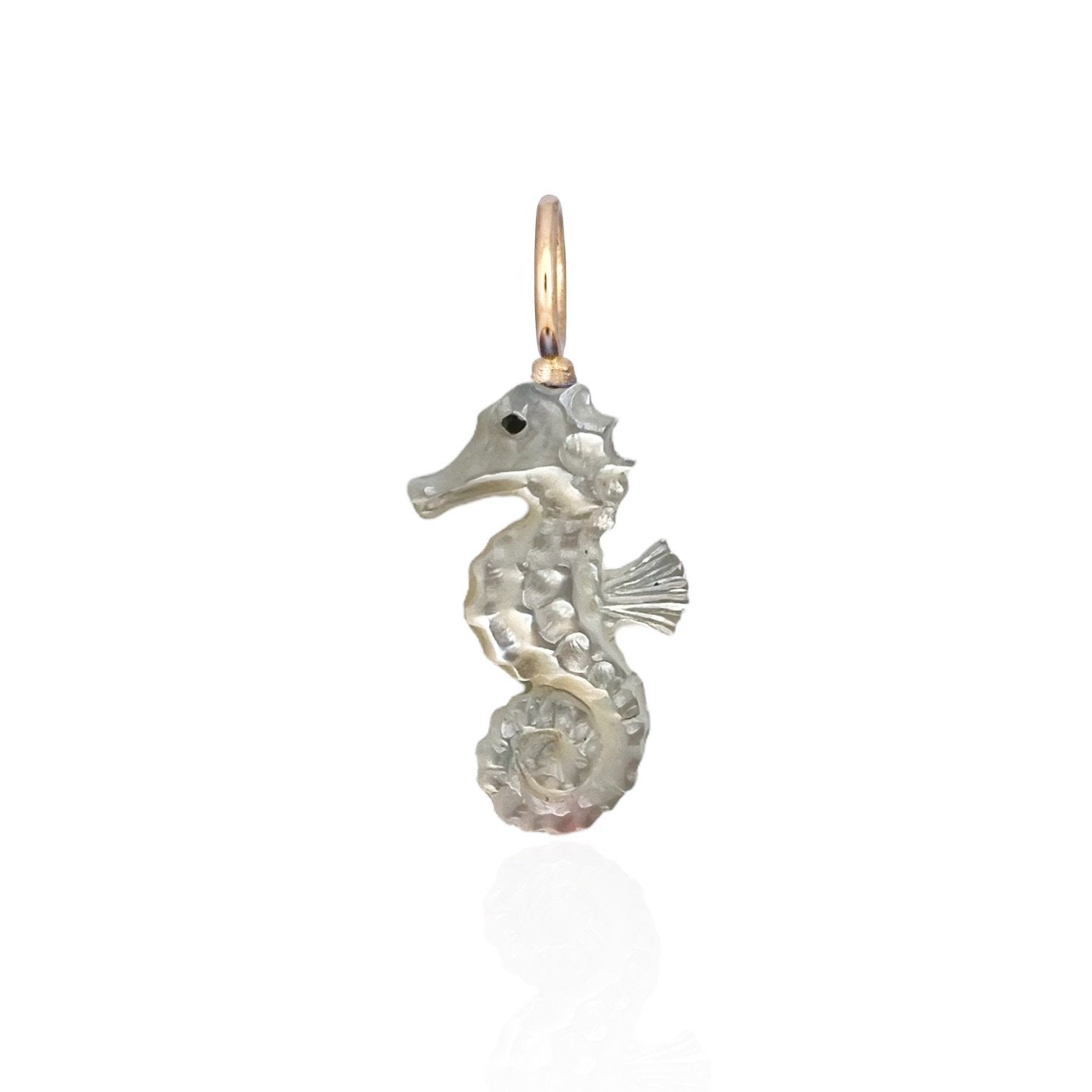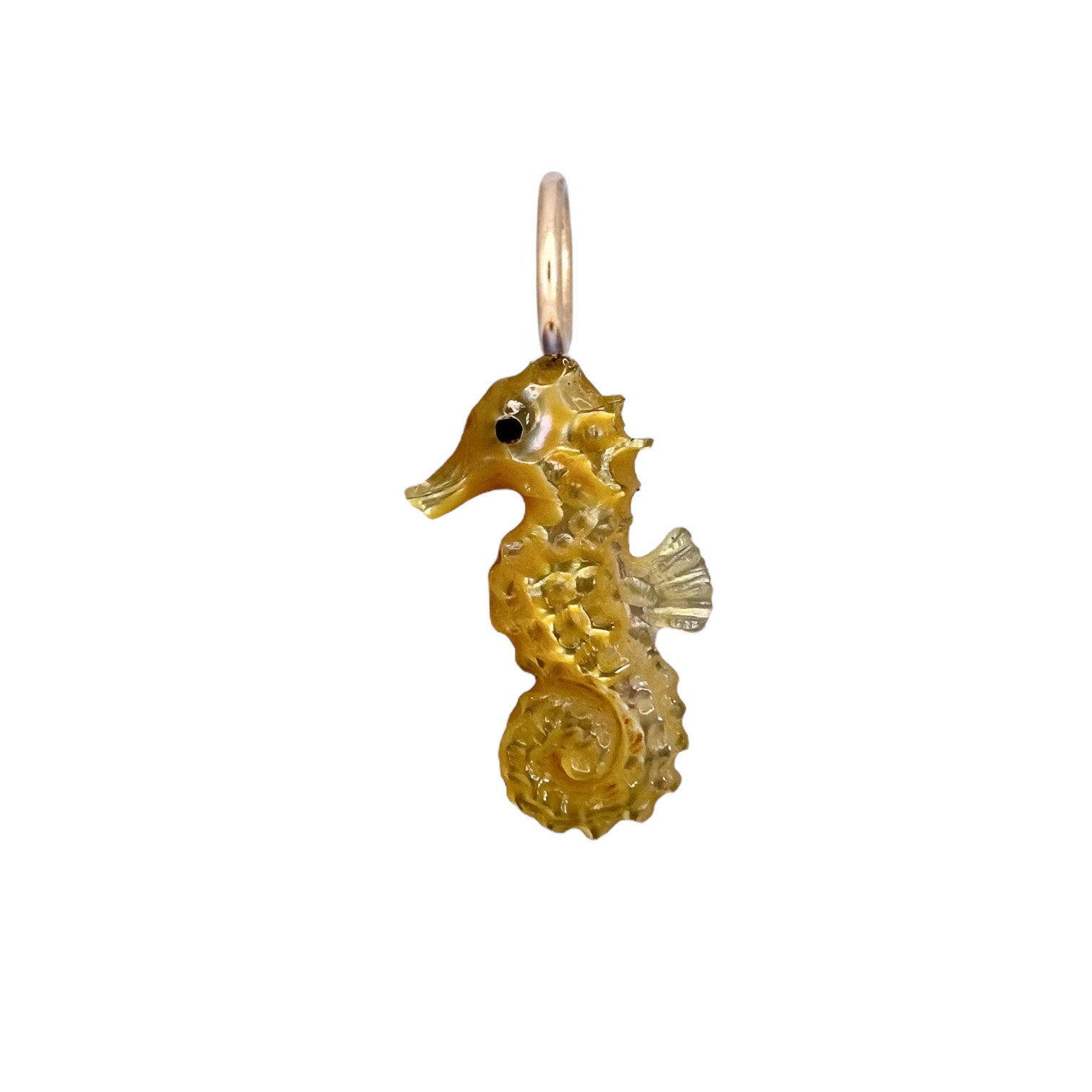 Available in White or Gold Mother of Pearl.
This adorable seahorse charm is sure to sweep you off your feet and out to sea.
Hand carved from genuine 'mother of pearl' shell, and set in 14K Yellow gold, she is the perfect addition to your summer stack.
Seahorse is 20mm L x 10mm W
14K Jumpring is 5mm
Seahorses often swim in pairs and link their tails together. Because of it's "upright" body, the seahorse is not a great swimmer, so rather than going out to hunt for food, the seahorse uses it's tail to anchor itself to a piece of seagrass or coral, and waits for it's meals to dift by with the current.
The tendency of the seahorse to pair up and stay anchored reminds me to stay grounded in this big world, and to keep loved ones close. They are symbols of calmness and contendedness, patience, faith and love.
The female seahorse lays eggs and the male carries them, grows, and gives birth to them. Couple goals. May society learn from the seahorse how we can help one another.
Chain sold separately.