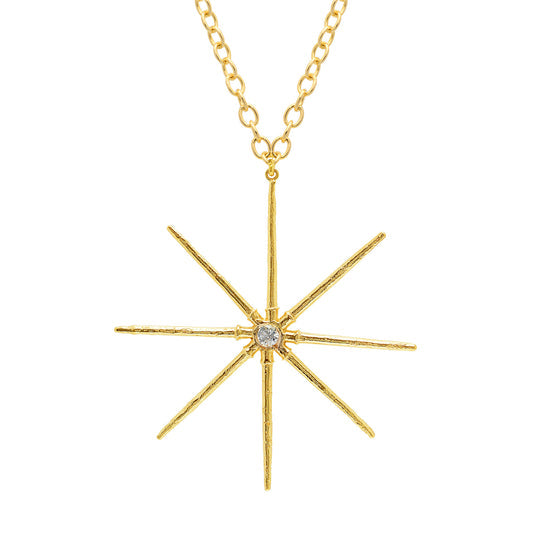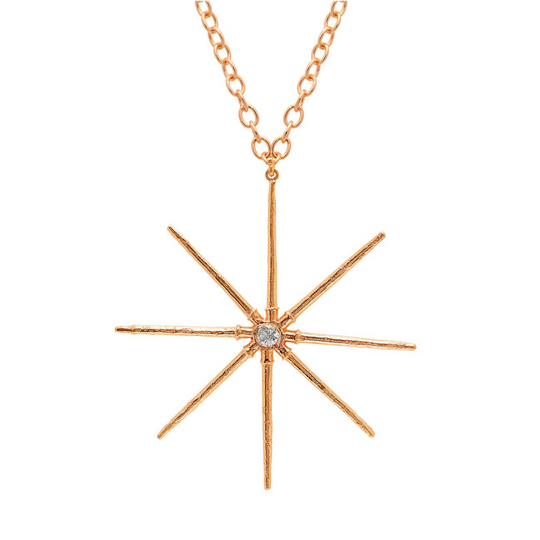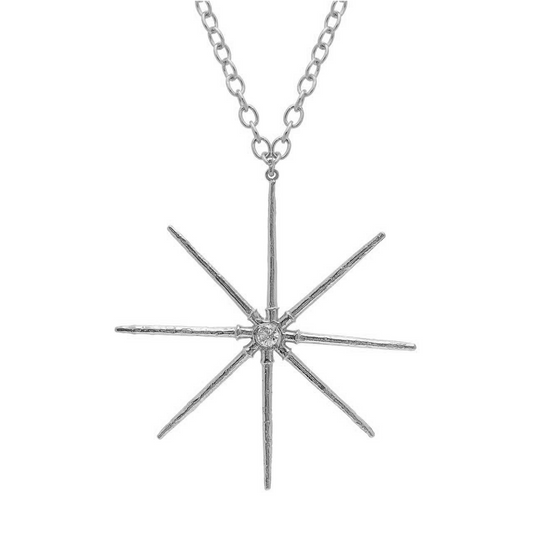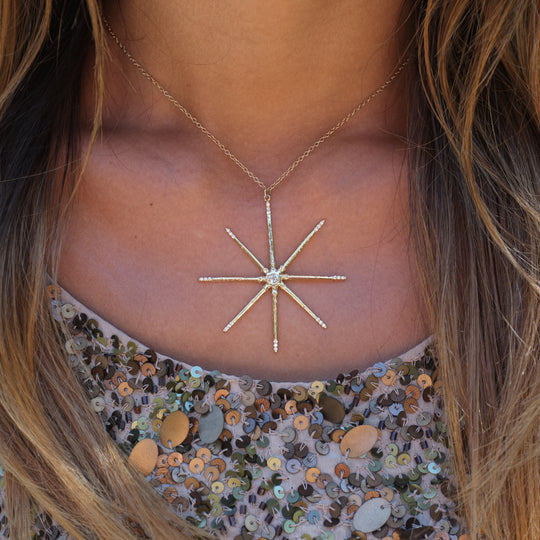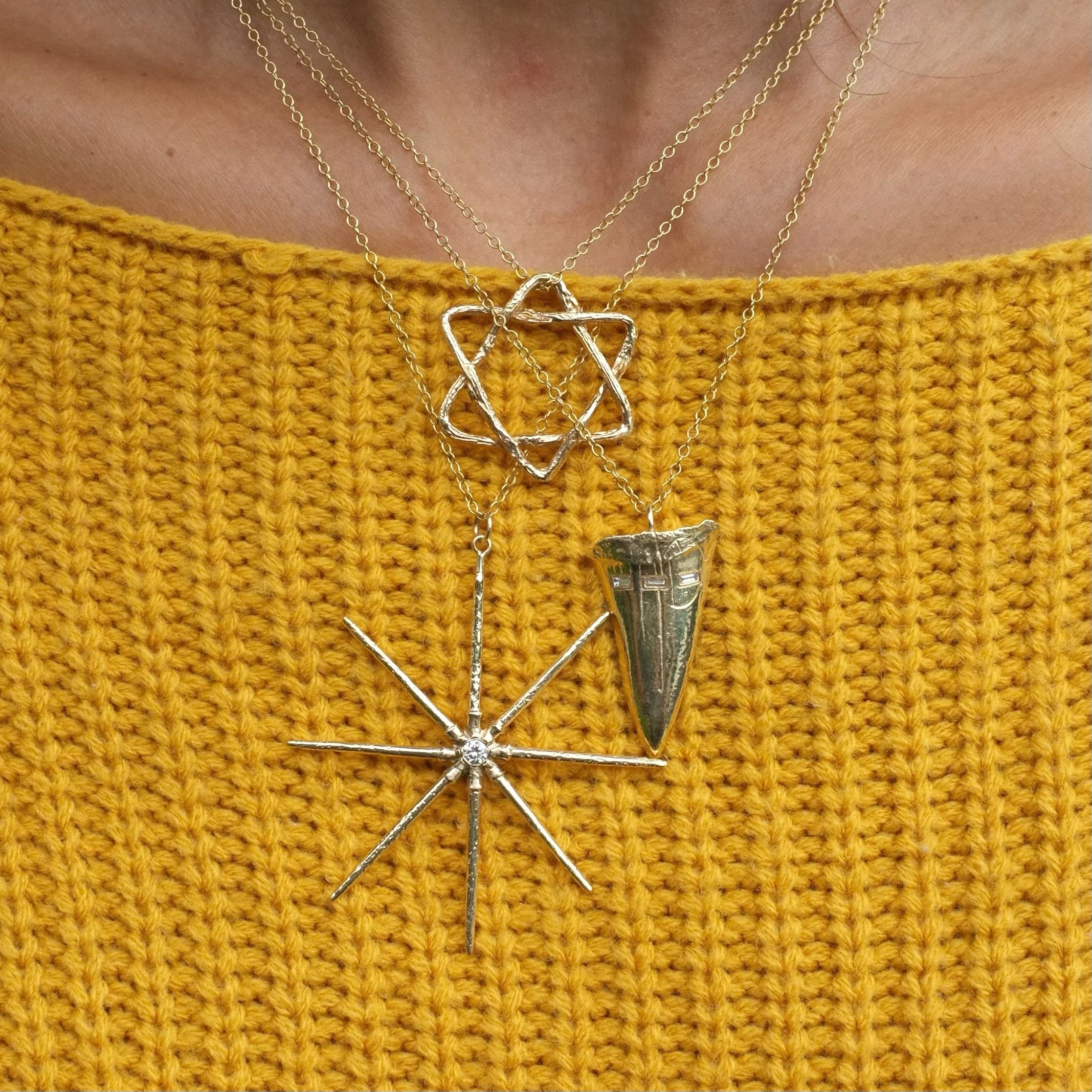 14k gold on an 18" chain. This diamond solitaire Sea Star is created using sea urchin spikes that is cast into solid gold. The urchin teaches discernment and is methodical with tenacity and patience.

Pendant measures 2" around.
Since childhood, Elisabeth Bell creator Beth Yorn has had a fascination with animals; at age fourteen she was volunteering at the local Audubon Society, taking care of injured, orphaned wildlife. Her passion for these wild animals deepened in her adult life, inspiring her fusion of nature and jewelry, resulting in a collection that celebrates and symbolizes each unique element of wildlife.