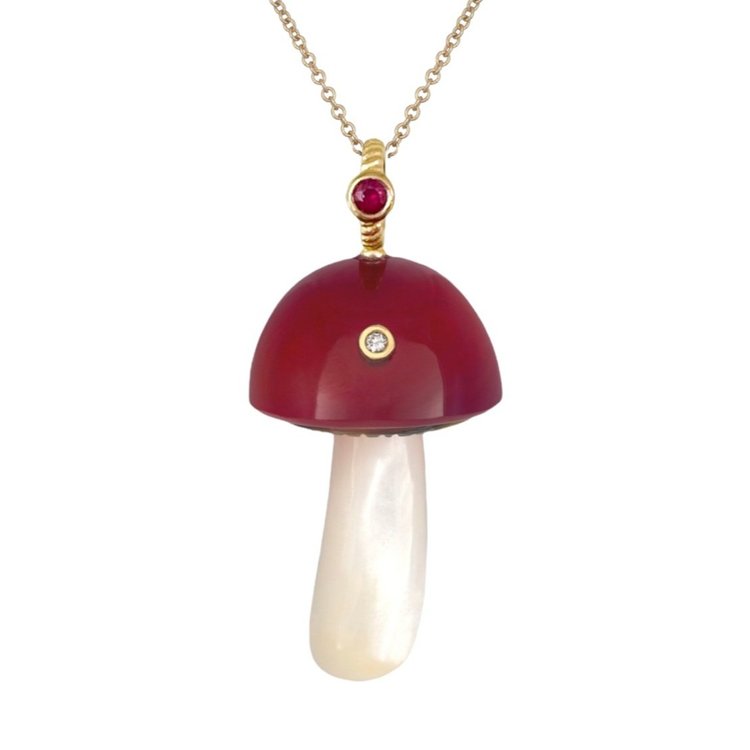 Red Chalcedony Magic Mushroom with White Stem
Mushrooms, aside from being fun and trippy, have deep mythological symbolism. Due to their ability to grow (and grow rapidly) in the dark from decaying materials in nature, mushrooms represent rebirth, recycling, and transformation during times of darkness and quiet.
Materials: 14K Solid Gold, Ruby (Bail), Diamond (Inlaid), Red Garut Chalcedony (Mushroom Top), Abalone (Mushroom Underside), Mother of Pearl (Mushroom Stem)
Length: Approx 1.25" from top of the mushroom to the bottom (1.5" including bail)
Care Instructions:
Our hand carved talismans are not intended to be worn in water. Please handle gently and store carefully in a dry place.
Chain sold separately.
Red Chalcedony Magic Mushroom with White Stem