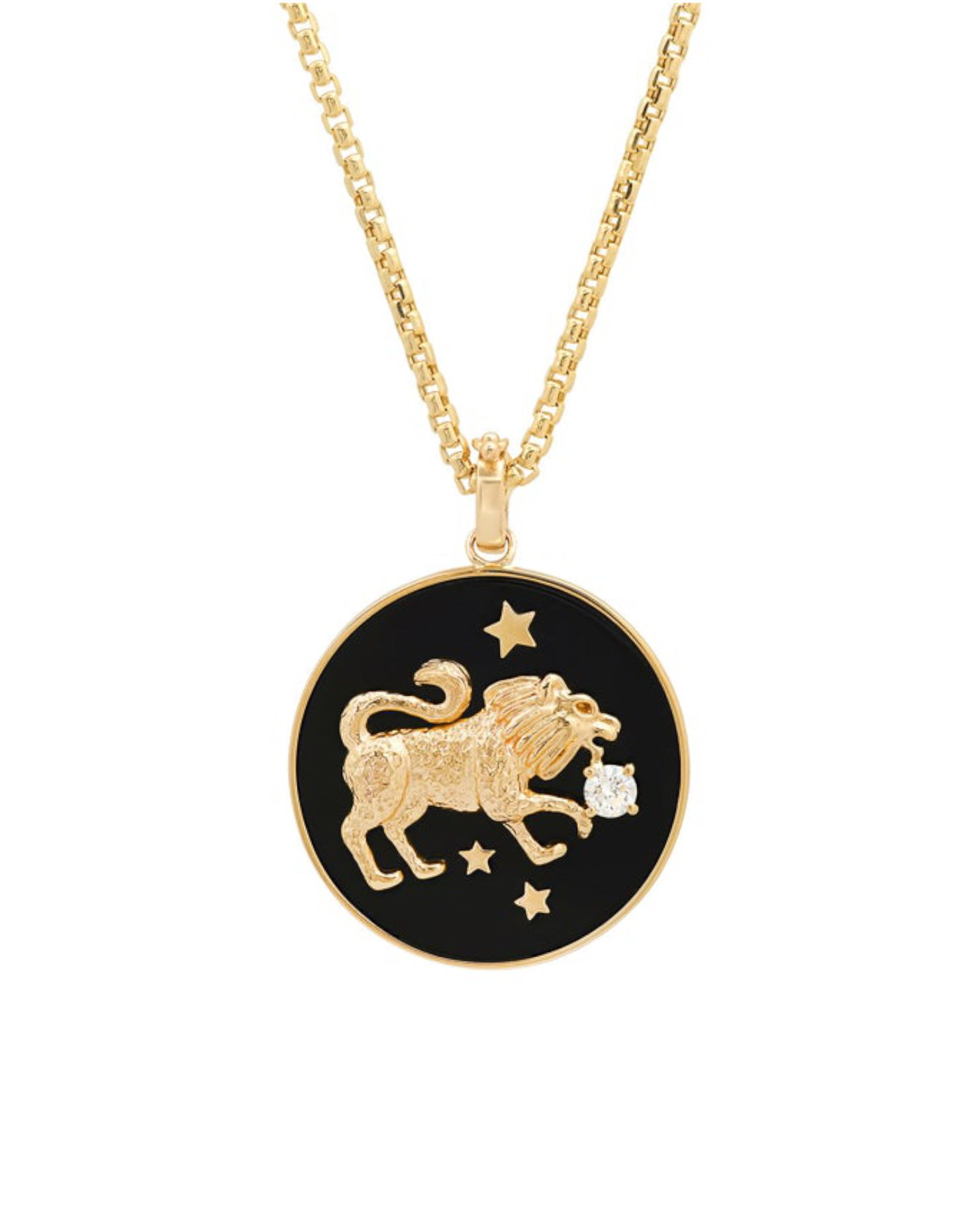 Rachel Onyx Lion Necklace
14k Yellow Gold with Diamond on Onyx.
Available as a single pendant or with a 16 inch, 18 inch or 20 inch chain
ctw 0.086
The lion has been celebrated throughout history as a symbol of courage, strength in overcoming difficulties, leadership and valor.
Repurpose any of our pendants by selecting the Removable Bail option at checkout. This option allows you to clip your pendant onto any of our link bracelets.
Rachel Onyx Lion Necklace