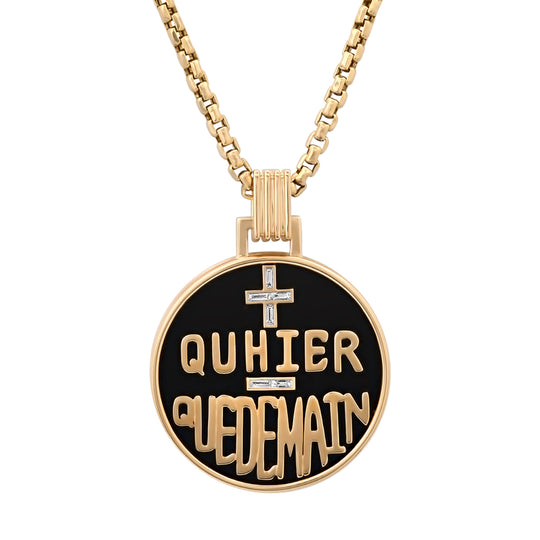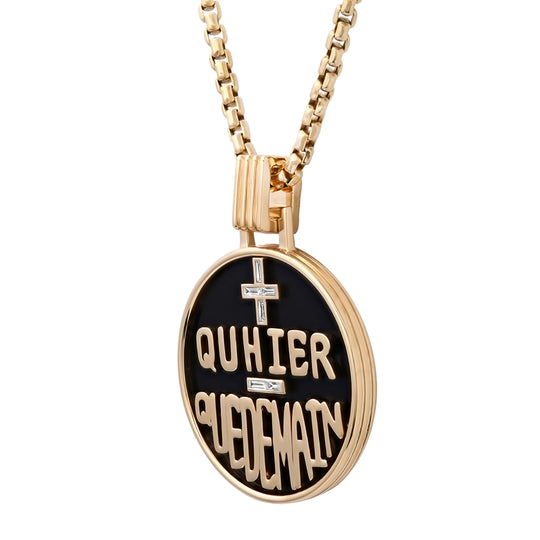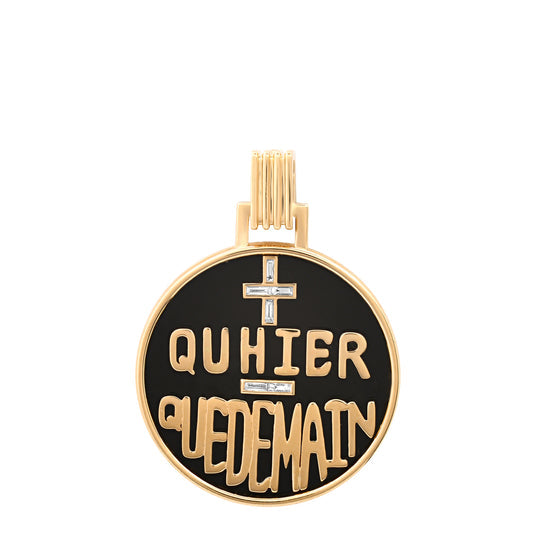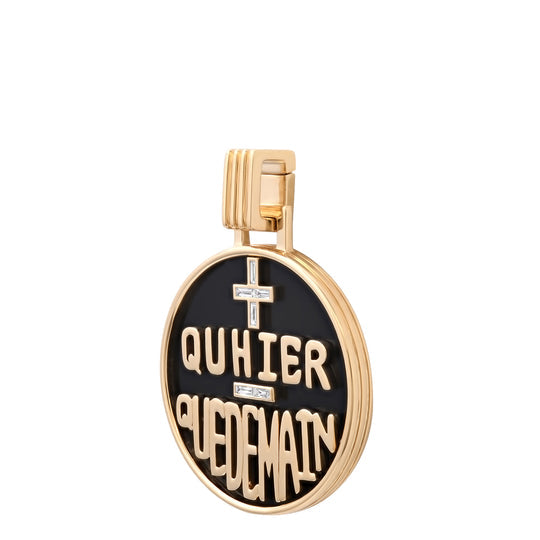 Qu'hier Que Demain Necklace in Onyx
 + Qu'hier - De main, More Than Yesterday, Less Than Tomorrow.
Inspired by a line from the French poem 'Les Viex' written by Rosemond Gerard "and because I love you more and more each day, today more than yesterday but less than tomorrow". 
This Vintage inspired pendant is a take on a classic Parisian token of love. 
14k solid gold Plus Qu'hier et Moins Que demain pendant with black enamel lettering and white diamond baguettes. Features a clip-on bail that can be attached to most chains and links. Pendant comes alone or on a thick box chain in 18" or 20" 
Qu'hier Que Demain Necklace in Onyx