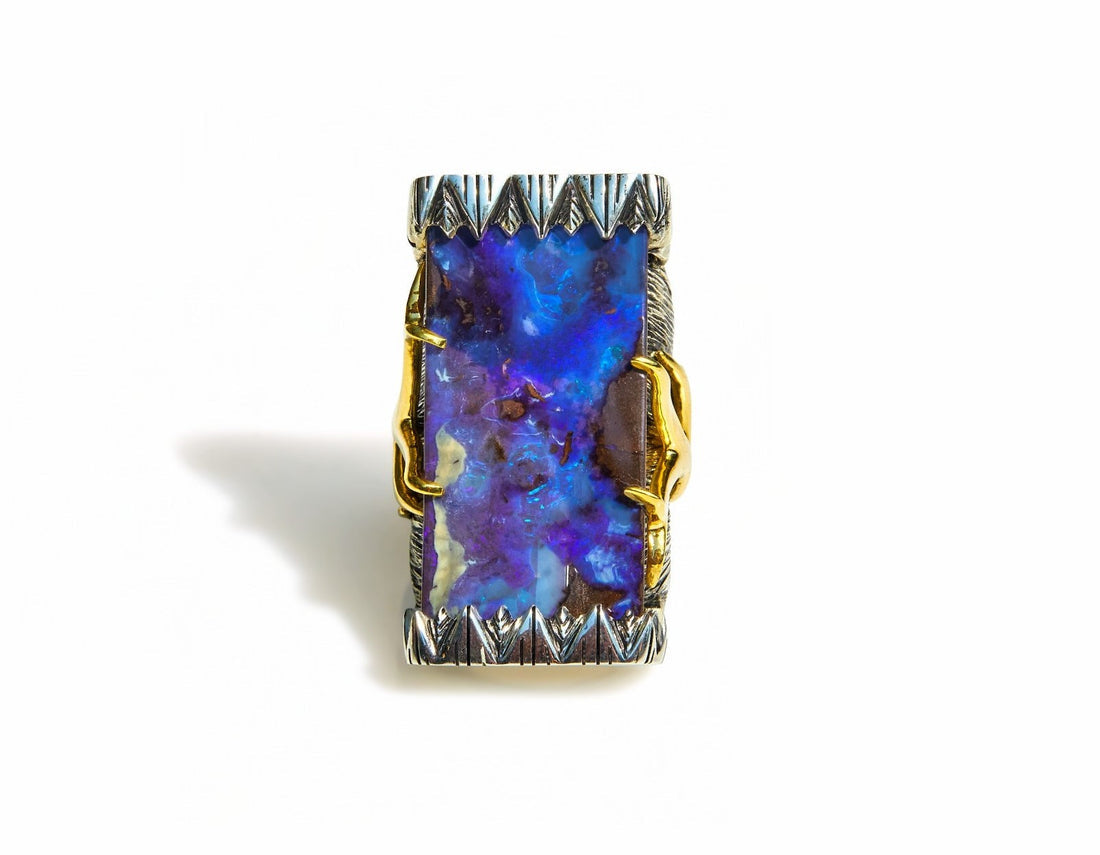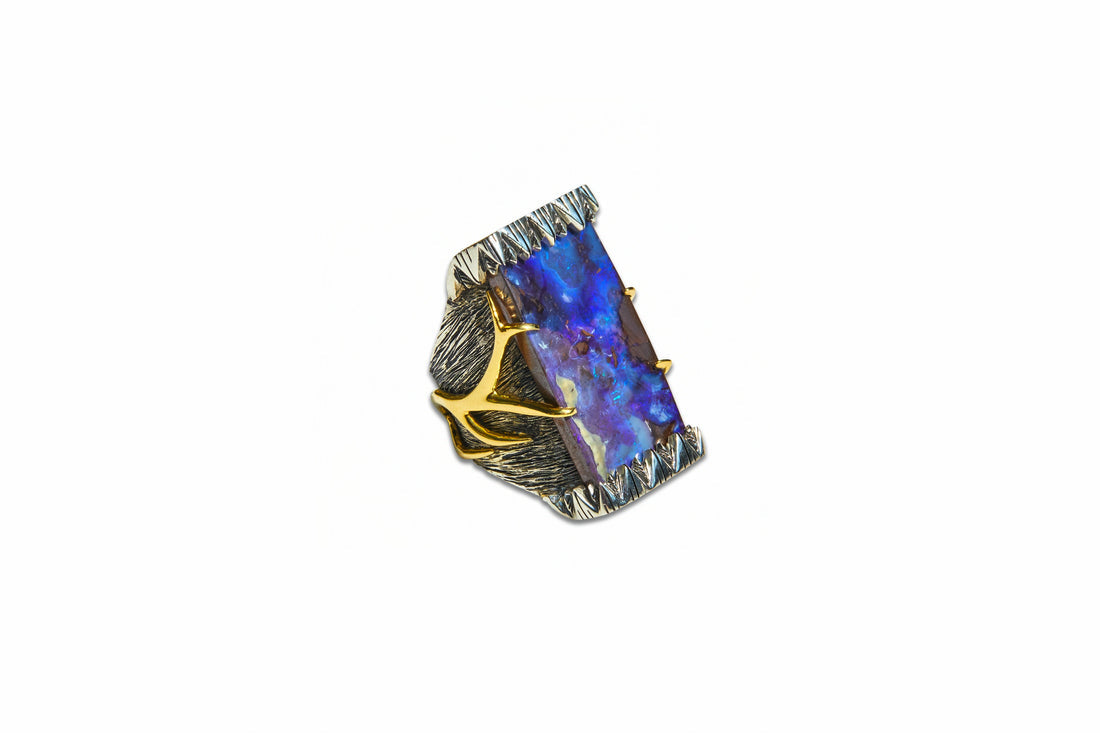 One of a Kind Opal Antler Ring
An opal is nature's painting of colors. And this elongated opal ring in sterling silver with 18k yellow gold antlers endures as wearable art. 
The Objects Organique Collection is an invitation to connect with the elements—Earth, Air, Fire, Water. This one-of-a-kind creation integrates pure power from nature through the beauty of fine jewelry.
Size 9.5 in stock. Please contact sales@roseark.com for further sizing.
One of a Kind Opal Antler Ring