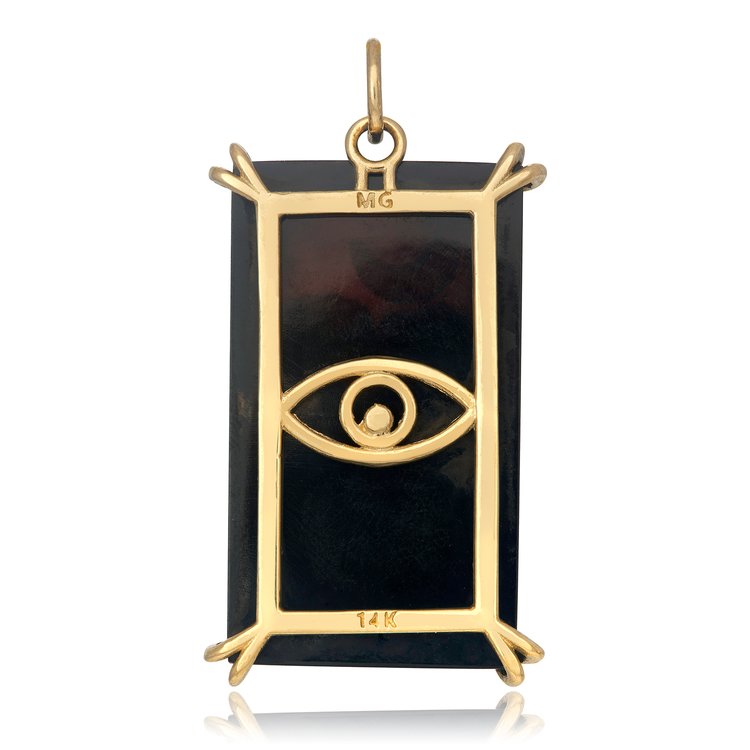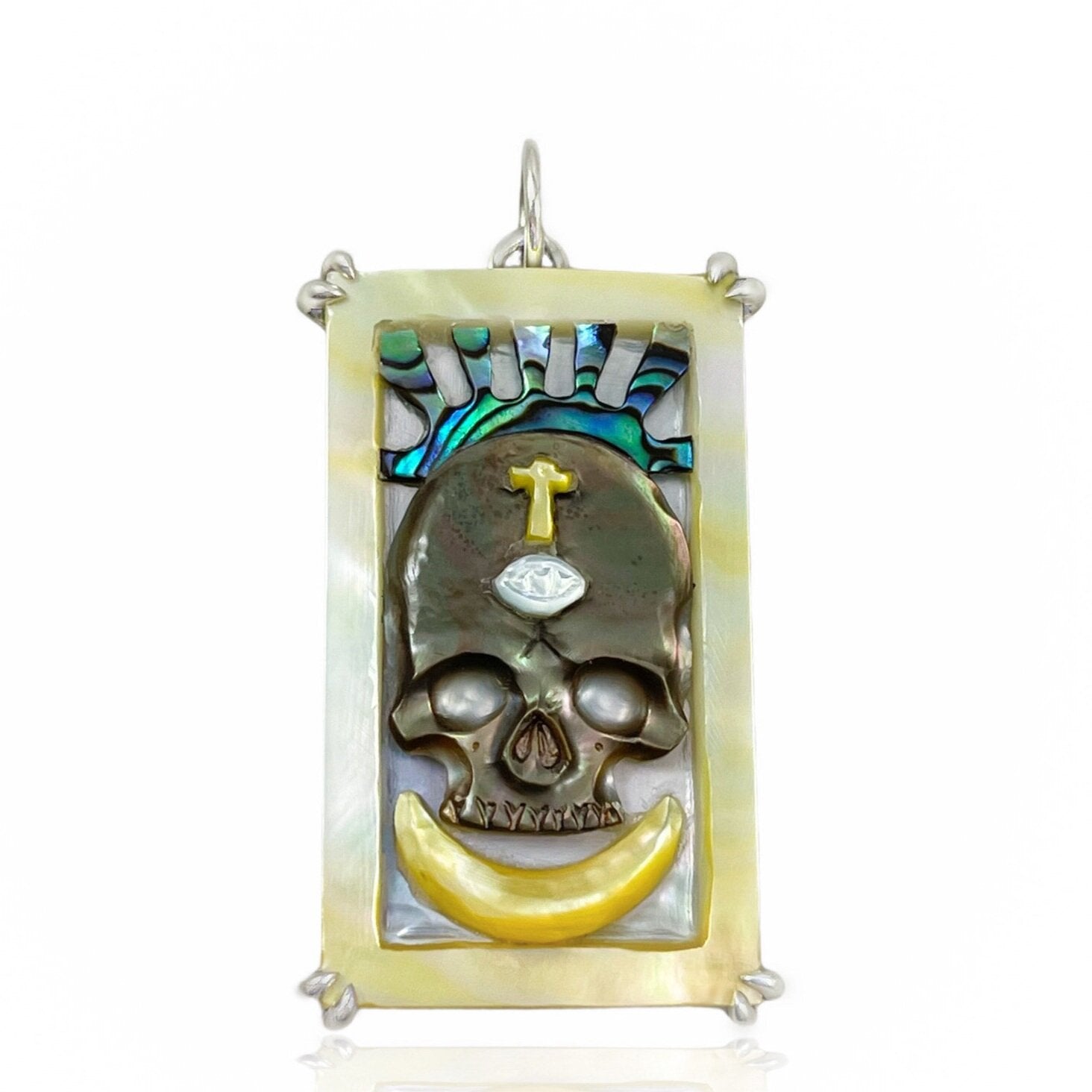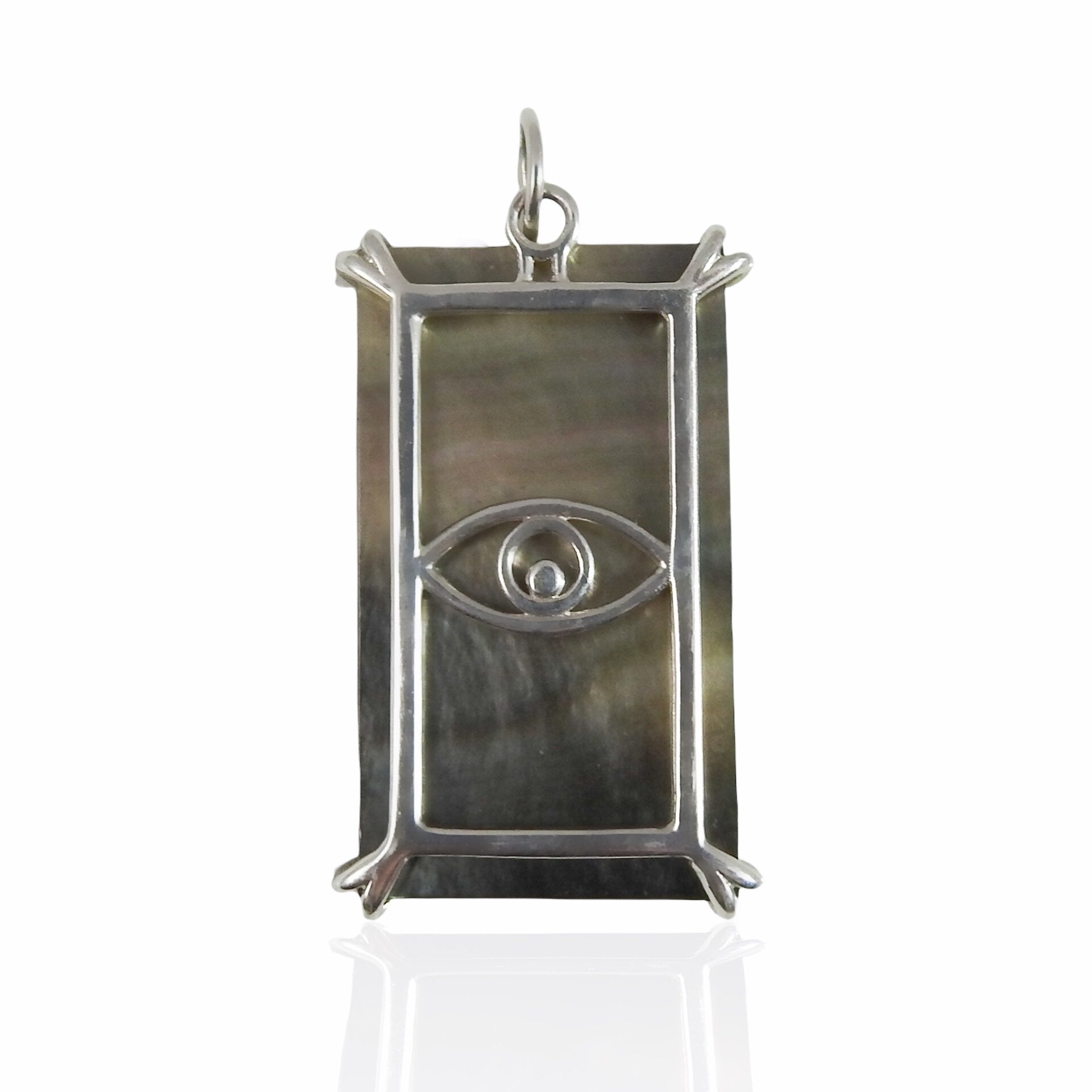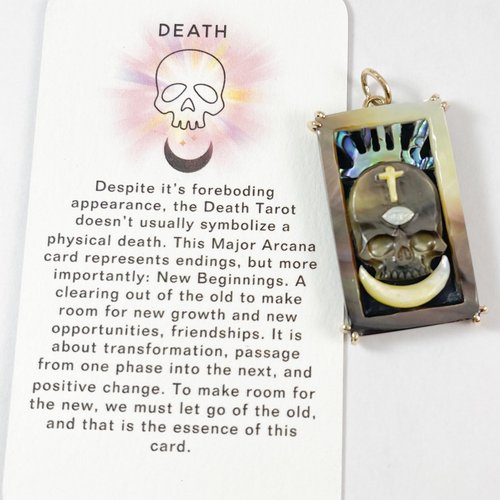 Mother of Pearl Death and Rebirth Tarot Card Charm
Hand Carved Abalone and Mother of Pearl
14K Yellow Gold Or Sterling Silver
Measurements in Inches: 1.25" x .75"
Measurements in Millimeters: 35mm x 20mm
Our Tarot Cards and Sacred Symbols are individually hand carved by real people, which means that each tablet is one of a kind. There are natural variations in the colors of the shell as well as the variation by the hand of the artist. The Tablets are then hand set by a master setter in New York City in a high polish 14K Yellow Gold basket, which displays an evil eye, a symbol of protection, so the pendant is completely reversible.
The Death Tarot:
Despite it's foreboding appearance, the Death Tarot doesn't usually symbolize a physical death. This Major Arcana card represents endings, but more importantly: New Beginnings. A clearing out of the old to make room for new growth and new opportunities, friendships. It is about transformation, passage from one phase into the next, and positive change. To make room for the new, we must let go of the old, and that is the essence of this card.
Care Instructions:
Our hand carved talismans are not intended to be worn in water. Please handle gently and store carefully in a dry place.
Chain sold separately. 
Made to order. Please allow 4-6 weeks for shipping. 
Mother of Pearl Death and Rebirth Tarot Card Charm