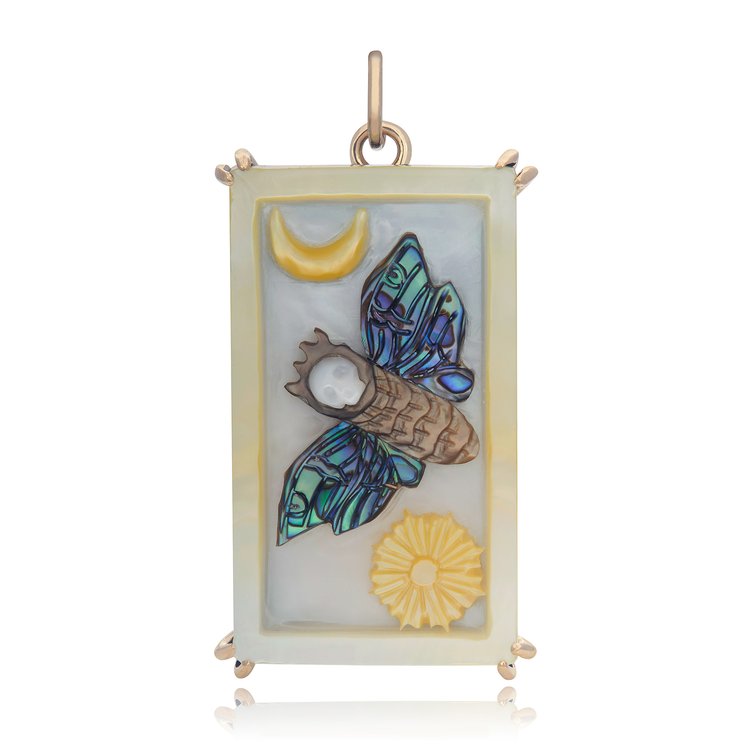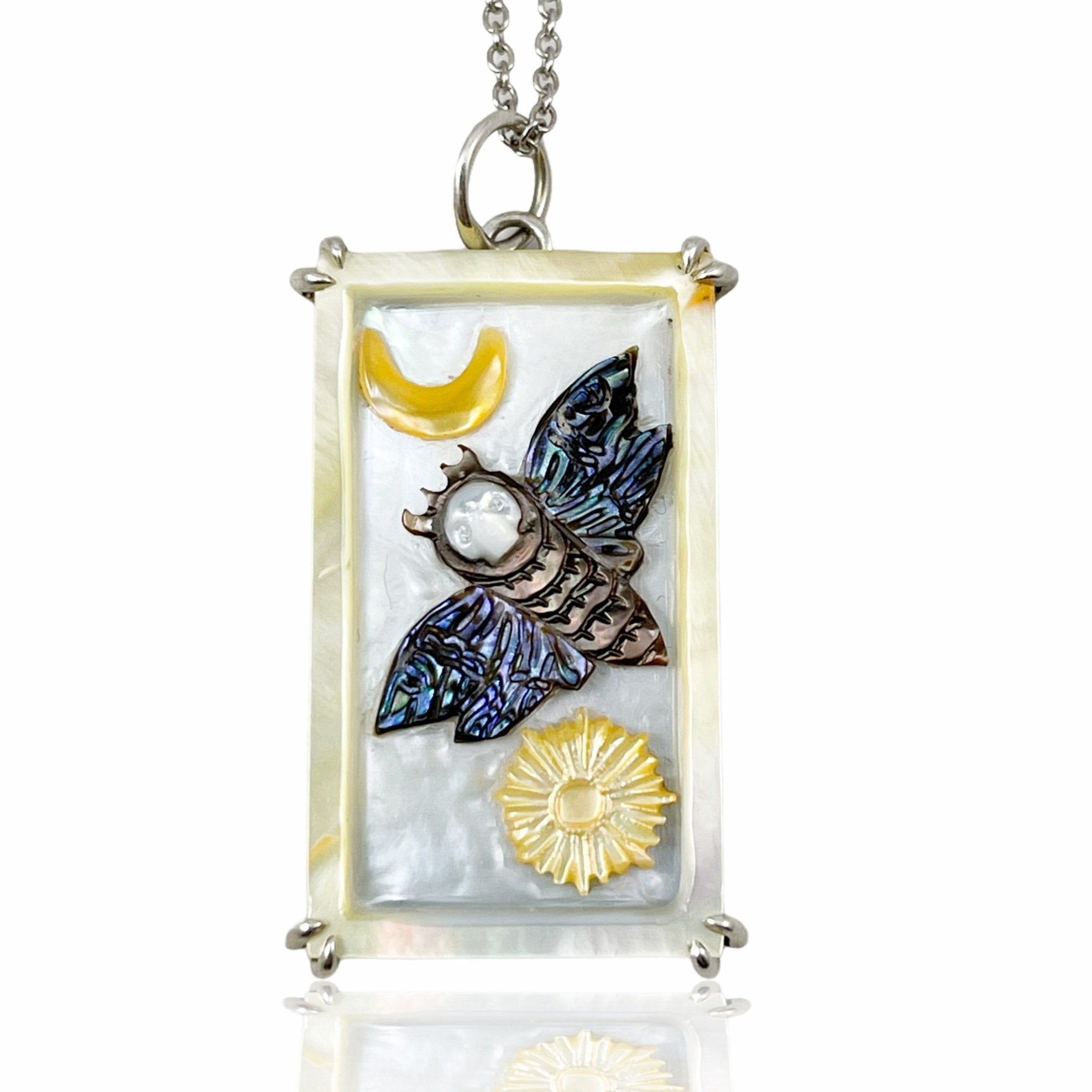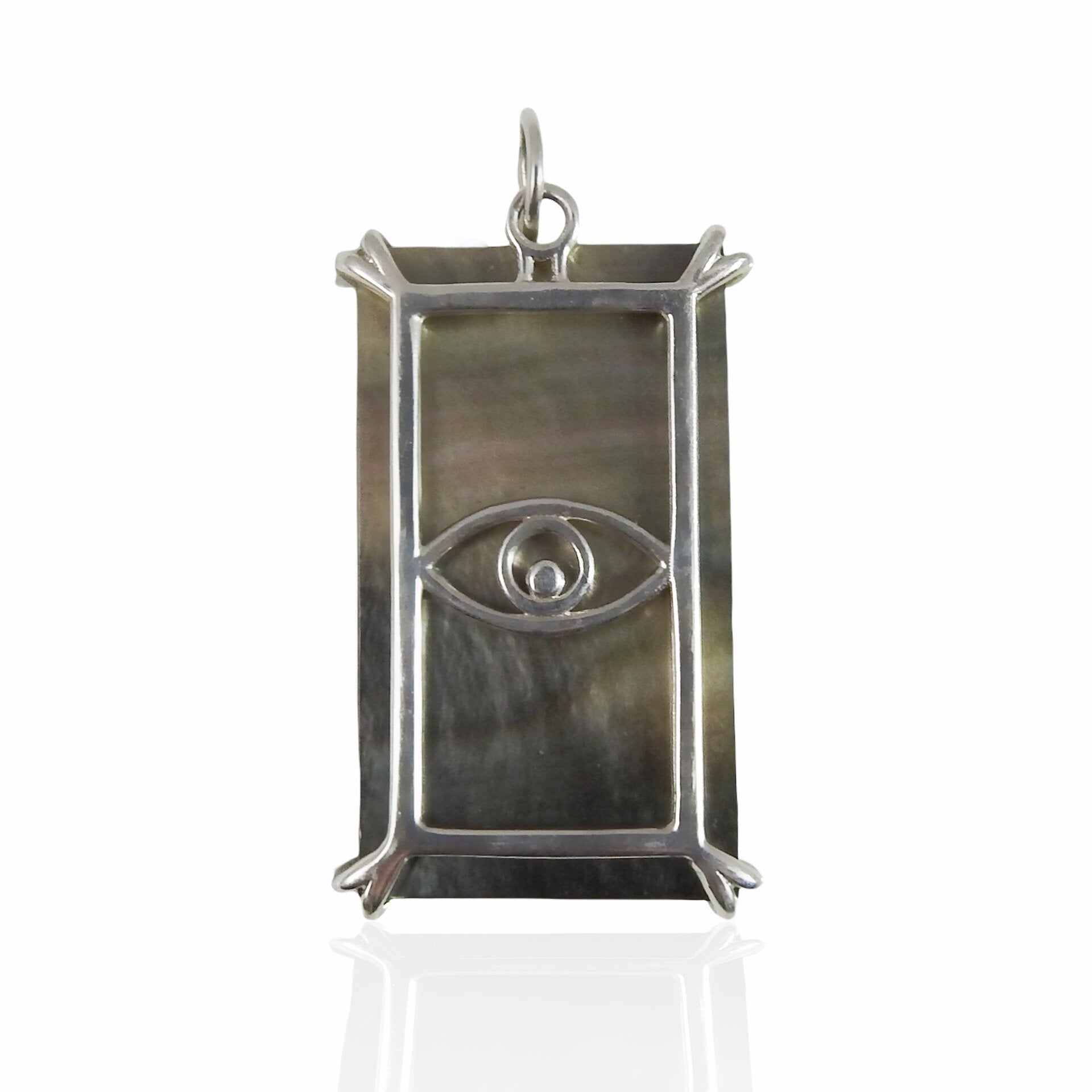 Hand Carved Abalone and Mother of Pearl
14K Yellow Gold
Measurements in Inches: 1.25" x .75"
Measurements in Millimeters: 35mm x 20mm
Our Tarot Cards and Sacred Symbols are individually hand carved by real people, which means that each tablet is one of a kind. There are natural variations in the colors of the shell as well as the variation by the hand of the artist. The Tablets are then hand set by a master setter in New York City in a high polish 14K gold basket, which displays an evil eye, a symbol of protection, so the pendant is completely reversible.
The Death's Head Hawk Moth:
The Death's Head Hawk Moth represents resurrection and transformation.In changing from a creature which crawls on the ground, and going through stages of metamorphosis to emerge as a winged insect with patterns both fierce and delicate, these moths symbolizes rebirth, transformation, and resurrection. Because the moth is attracted to light physically, it is a symbol of the soul's quest for truth, and also of the fragility of life. Like the moth is always attracted to the light, so is the soul attracted or drawn to the Divine Truth.
Chain sold separately. 
Made to order. Please allow 4-6 weeks for shipping.