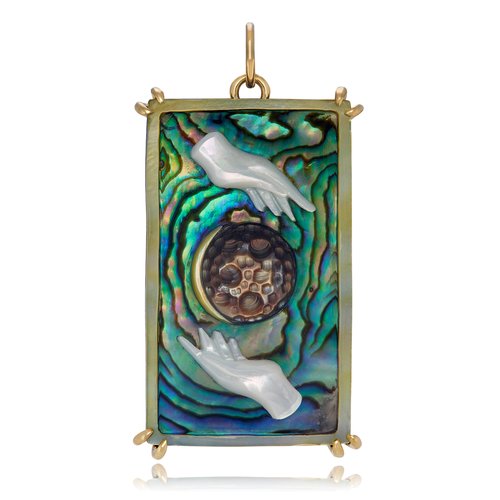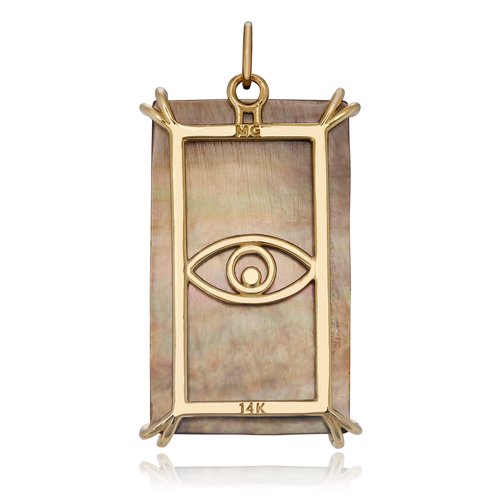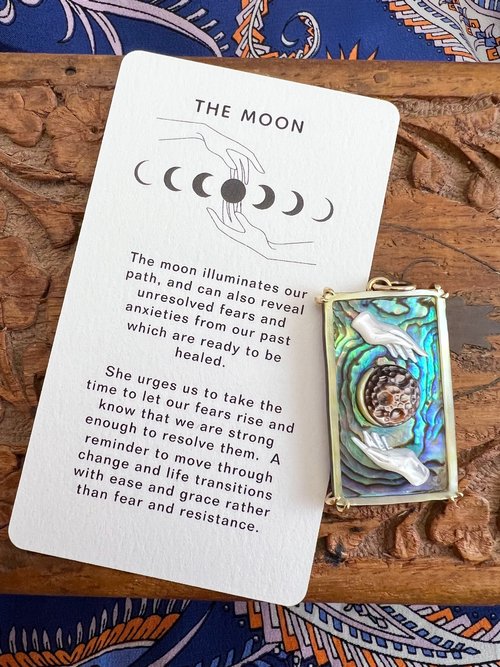 14K Solid Gold
Hand Carved Abalone and Mother of Pearl
Measurements in Inches: 1.25" x .75"
Measurements in Millimeters: 35mm x 20mm
Our Tarot Cards and Sacred Symbols are individually hand carved by real people, which means that each tablet is one of a kind. There are natural variations in the colors of the shell as well as the variation by the hand of the artist. The piece you receive will be made out of the materials shown, but may have different color hues and patterns.The Tablets are then hand set by a master setter in New York City in a high polish 14K Yellow Gold basket, which displays an evil eye, a symbol of protection, so the pendant is completely reversible.
The Moon:
The Moon illuminates our path and can also reveal unresolved fears and anxieties from our past which are ready to be healed.
She urges us to take the time to let our fears rise, and know that we are strong enough to resolve them. A reminder to move through change and life transitions with ease and grace rather than with fear and resistance.
Chain sold separately