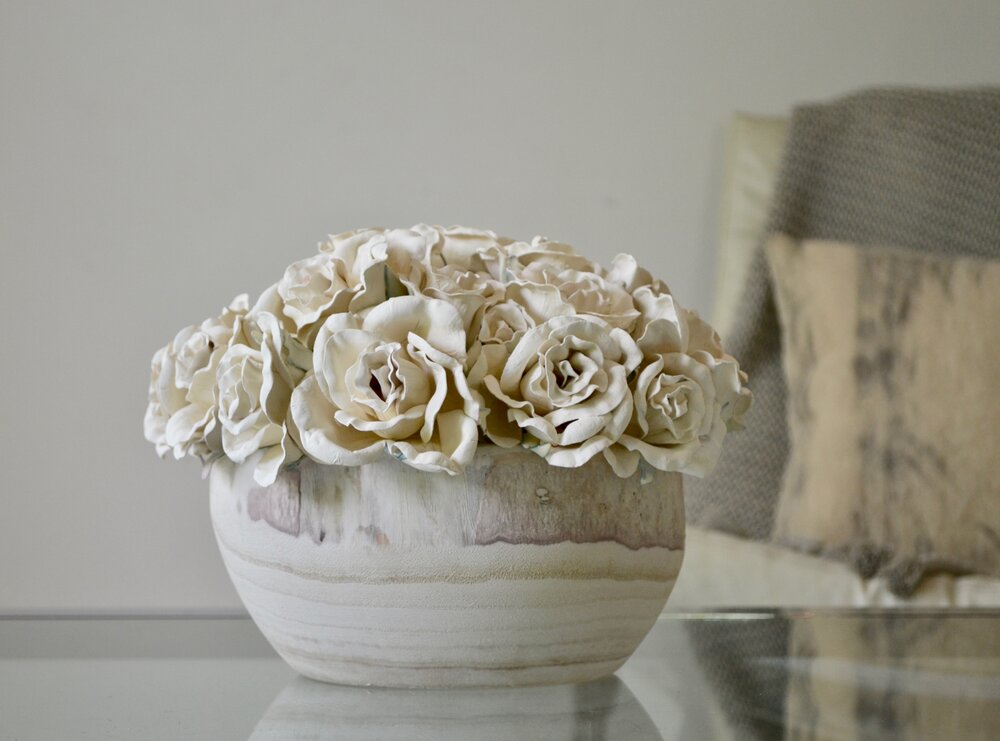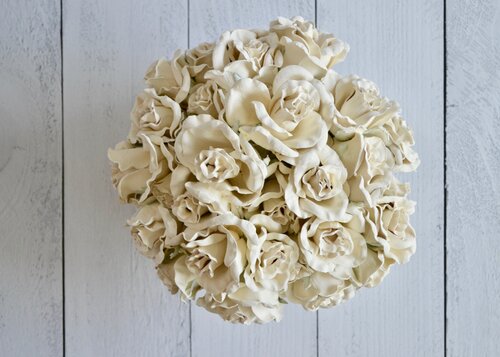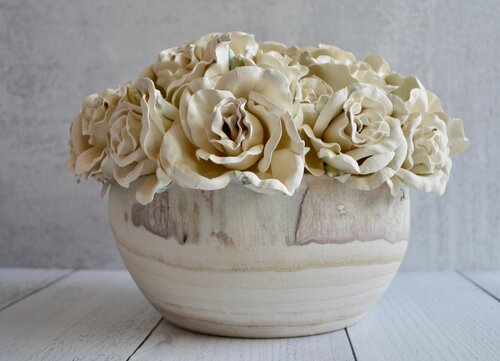 Cream roses are said to represent thoughtfulness, charm and gracefulness. These hand painted cream roses secured in a white washed wooden vessel create an organic timeless art piece. Perfect for a coffee table, console, dining table or a special gift. Enjoy a touch of elegance everyday.
Approximate scale:
8"-9" diameter x 6"-8"high
Due to the beauty of nature, each piece will vary with shape and color.