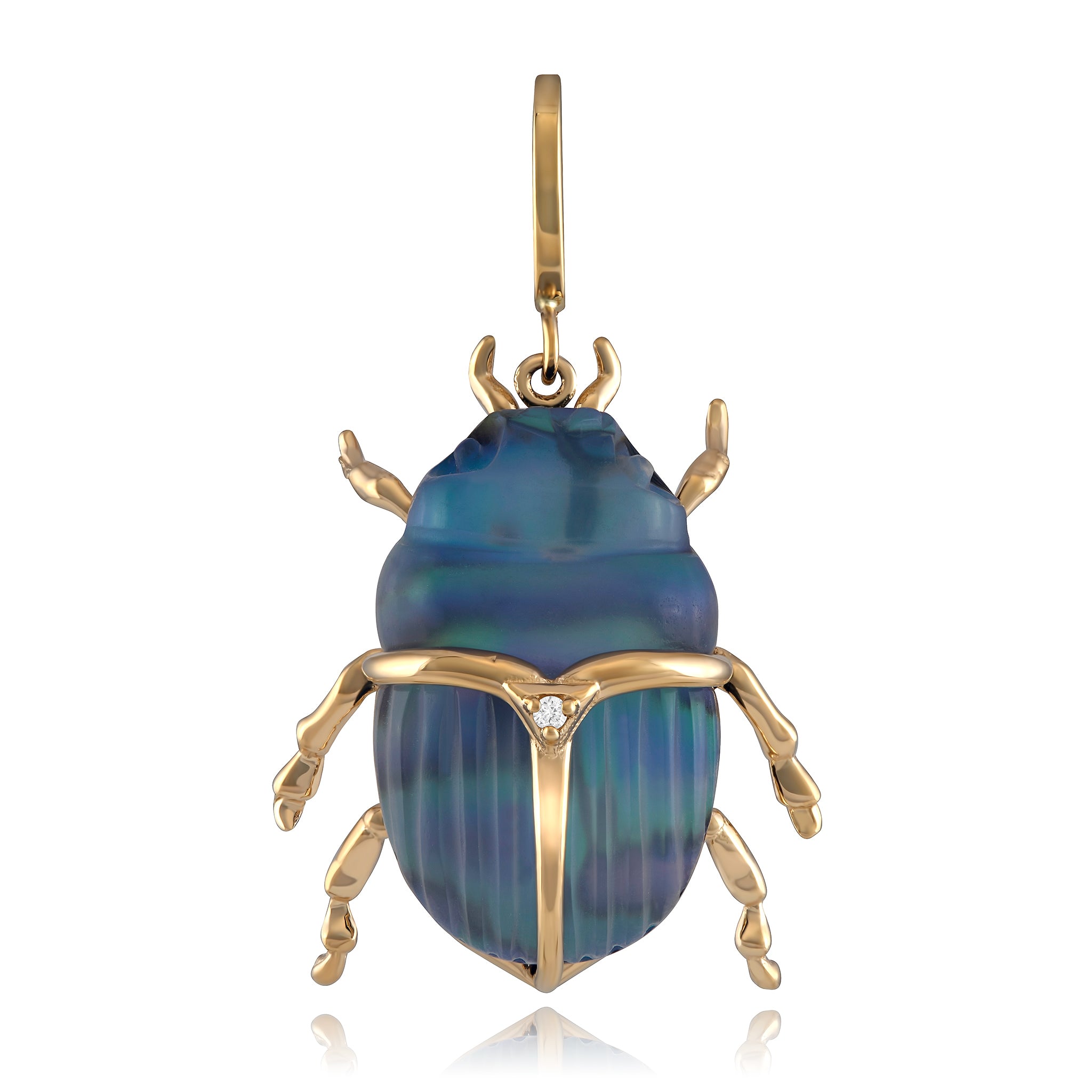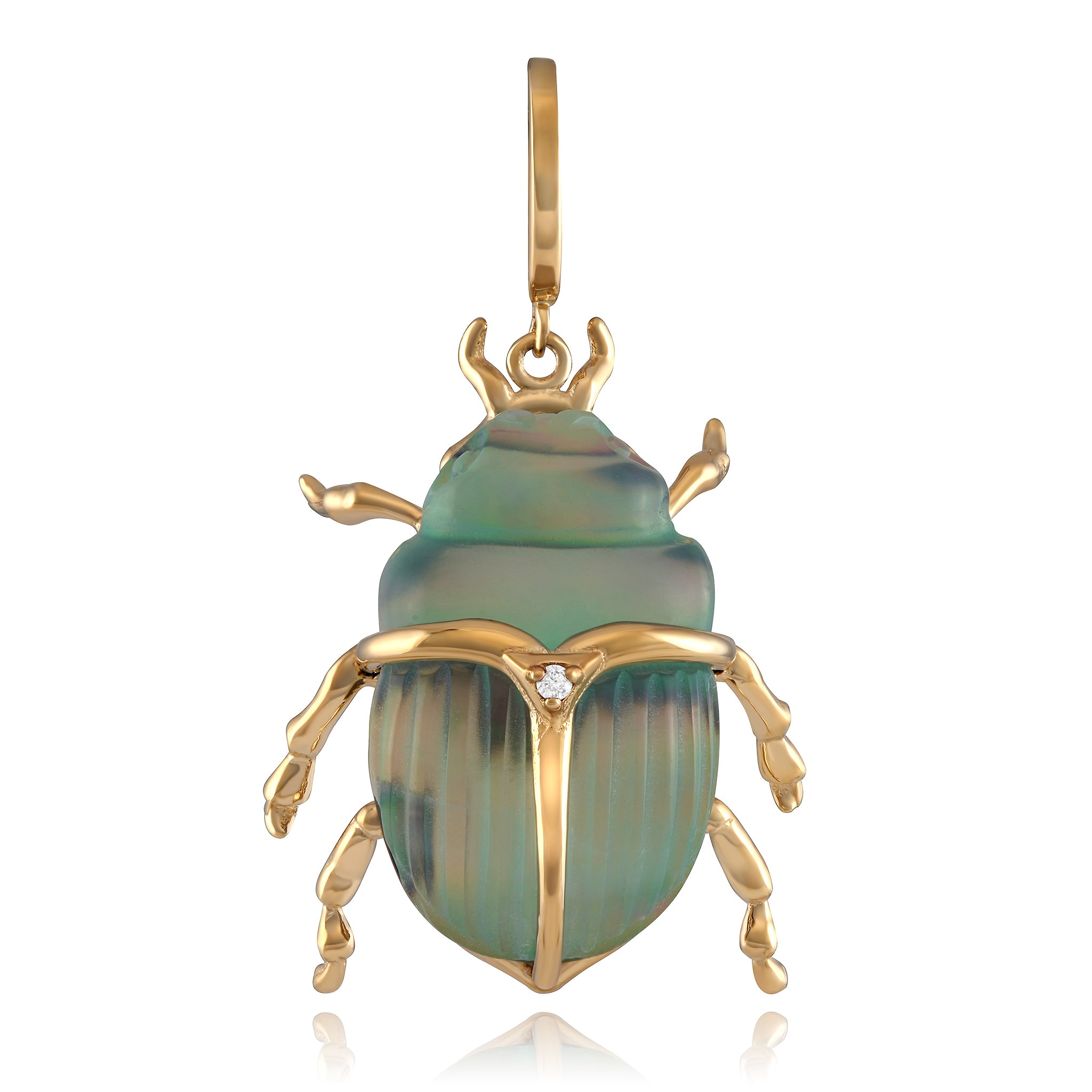 Luminescent Scarab Beetle Charm with Diamond
Hand carved by Bailinese master carvers from milky clear chalcedony which is expertly joined to a thin layer of hand carved abalone, which has complex layers of patterns and colors in it's nacre. This combination creates a bio-luminescent effect, where the scarab appears to glow from within.

Each Scarab is completely unique and which changes when viewed from different angles.

Hand set into a 14K yellow gold and diamond frame in New York City, where the pieces take their final form and come to life.

Dimensions: 20mm L x 15mm W x 10mm H

Gold "Clip" closure opens and closes to easily attach to any chain.
Luminescent Scarab Beetle Charm with Diamond