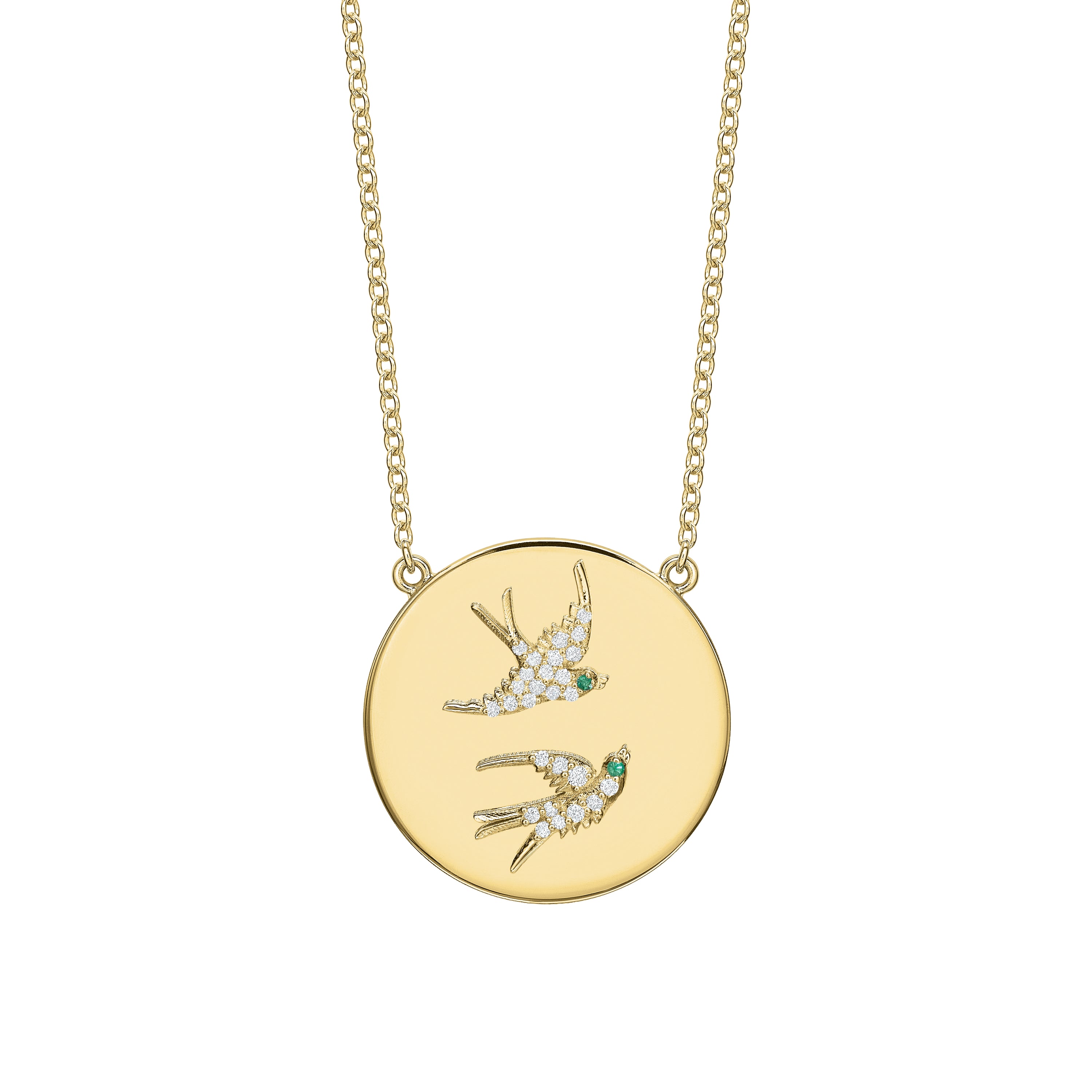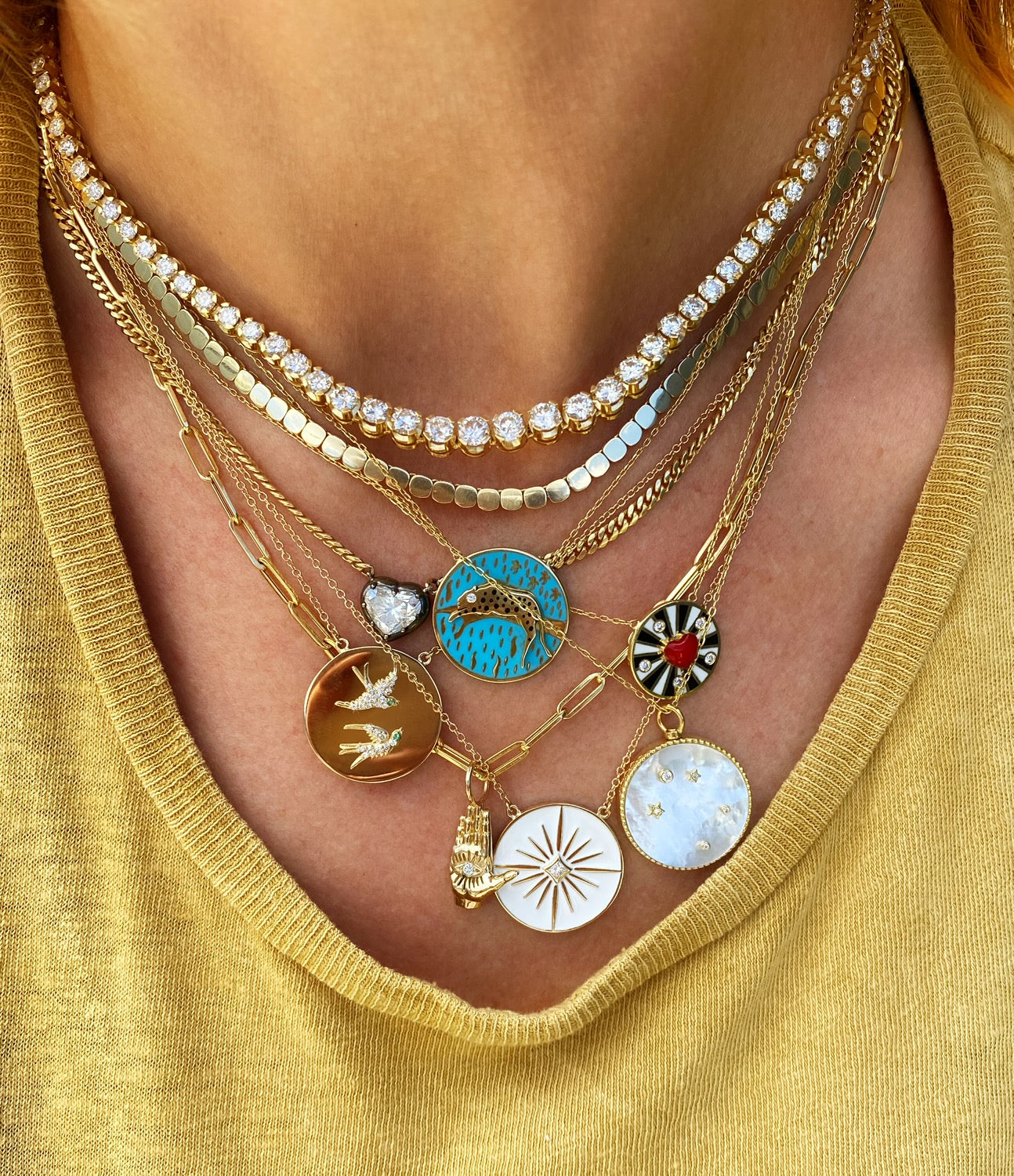 Diamonds and emeralds
14k Yellow Gold
¾" pendant
16" - 18" adjustable chain
The two sparrows in Lovebirds represent your soul mate for life and a mirror to your partner.
The sparrow was chosen because these birds choose one partner for life and they symbolize spiritual growth and transformation.
The Token design reflects back to the early 1800's when tokens were made from a rubbed coin and hand engraved to a family member or loved one. They were symbols of Promise or Remembrance.