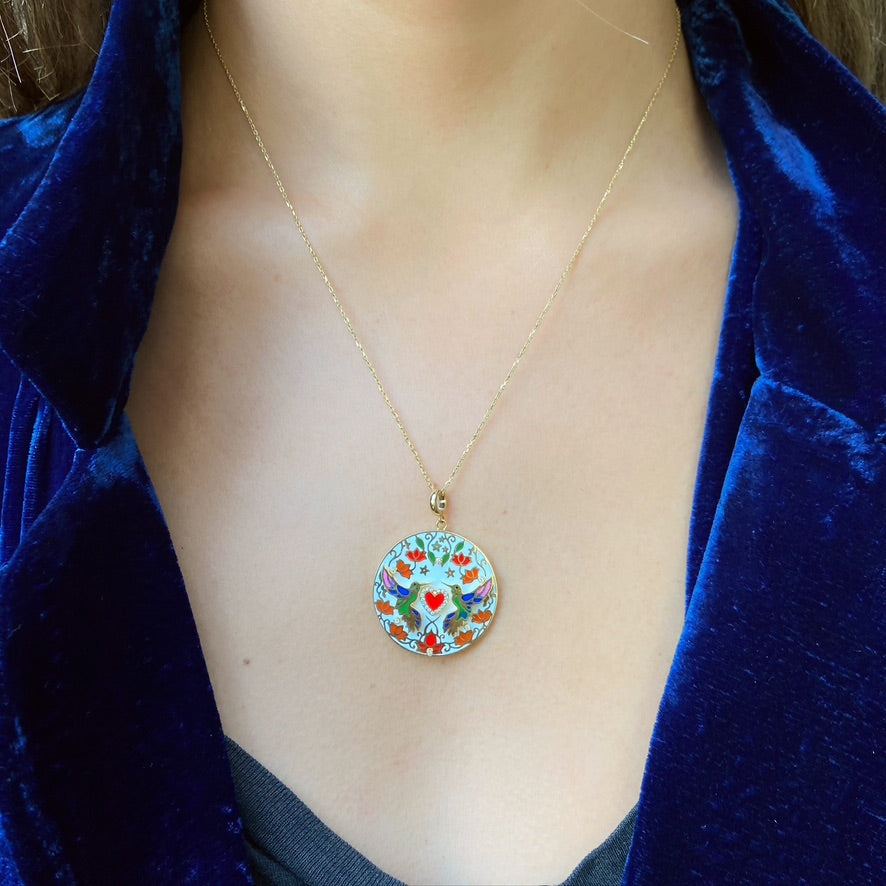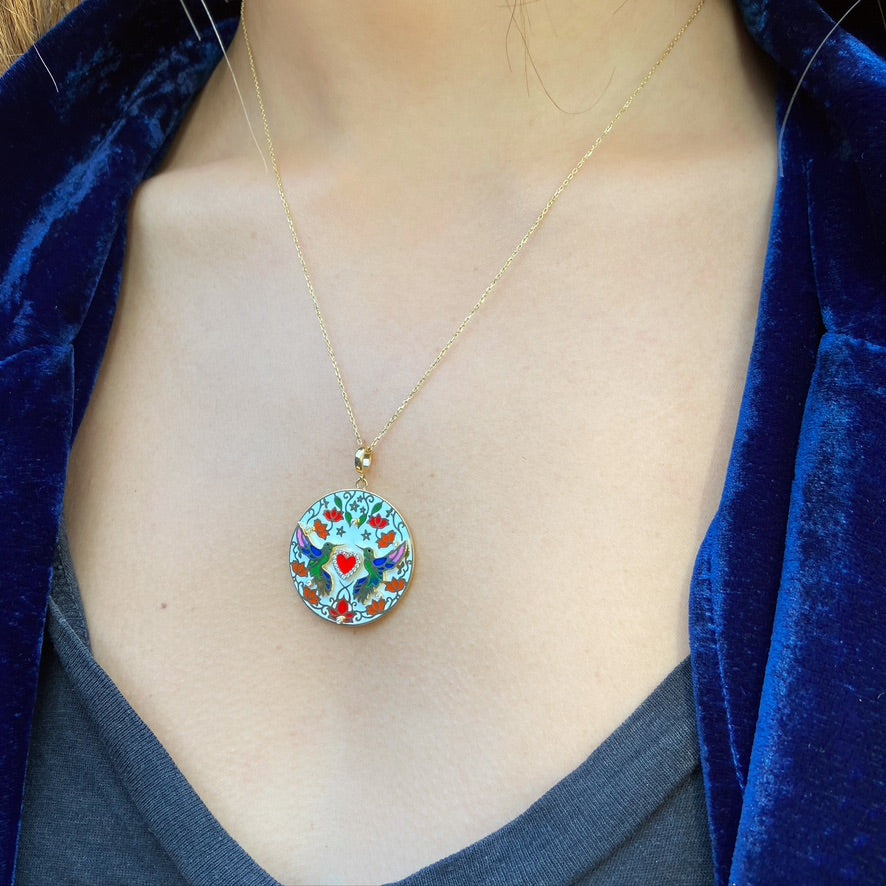 Hummingbird Heart Necklace, Colored Enamel, White Diamonds, Yellow Gold
18k Yellow Gold Hummingbird Heart Necklace with Colored Enamel and White Diamonds. 
Can be worn 18" or 20"
l'Atelier Nawbar is in the fourth generation of celebrating innovation and elegance in jewelry for the modern woman. Each collection exudes the Nawbar heritage – handcrafted by artisans using timeless techniques, with a style and concept that enlivens the senses.
Hummingbird Heart Necklace, Colored Enamel, White Diamonds, Yellow Gold