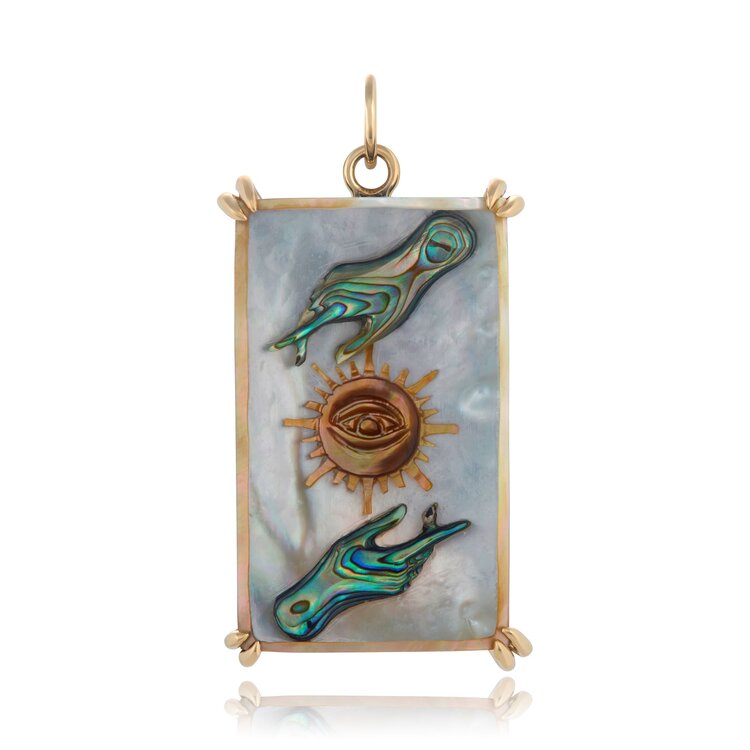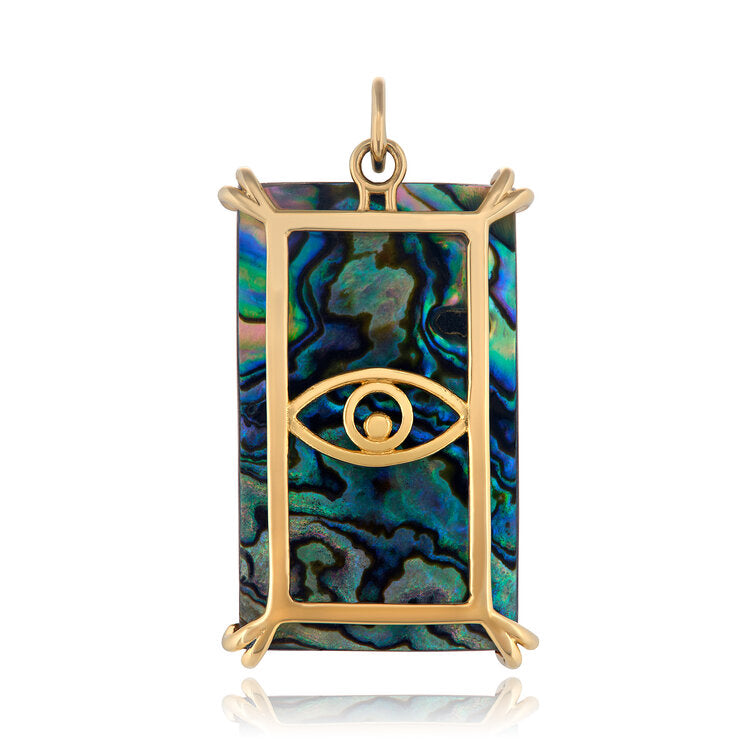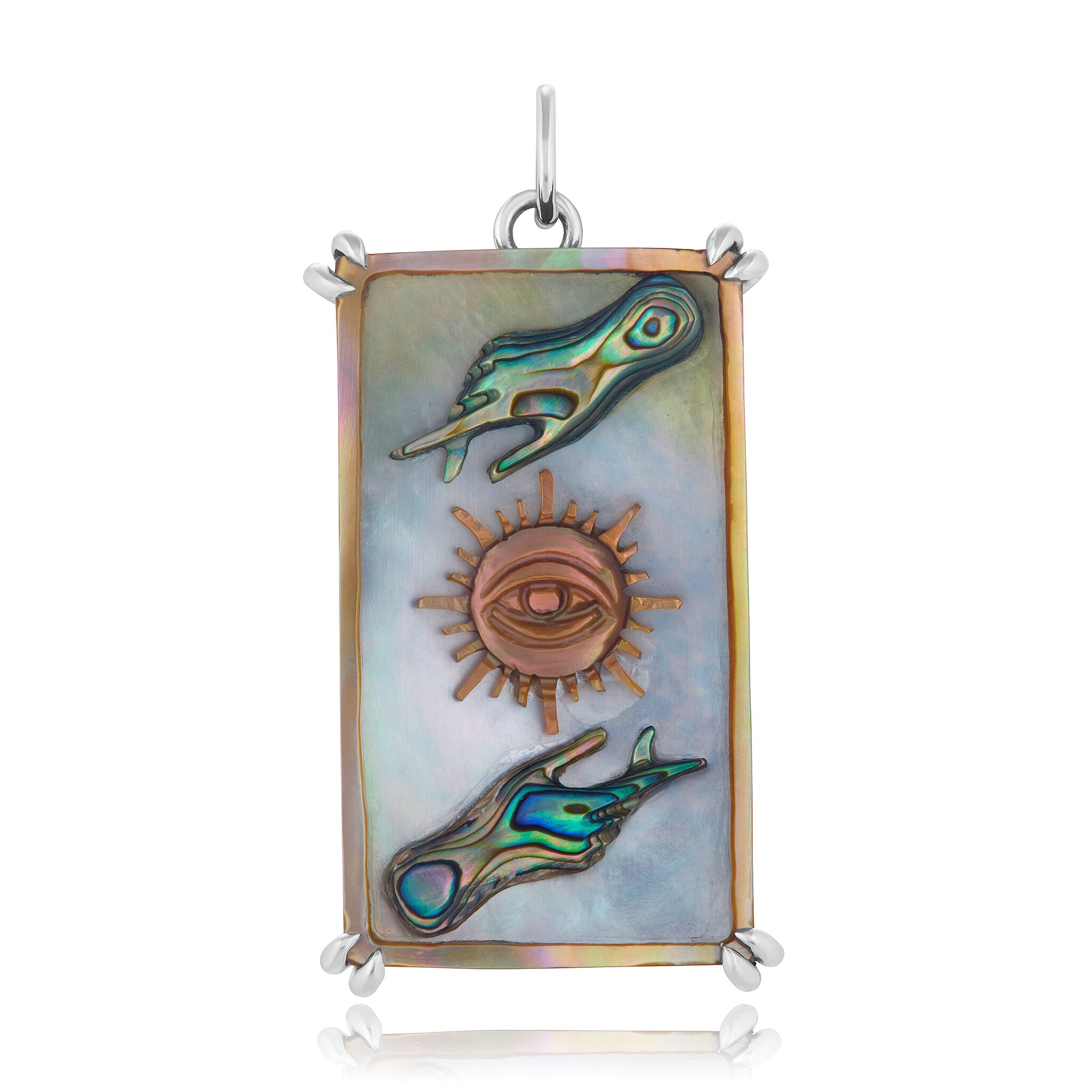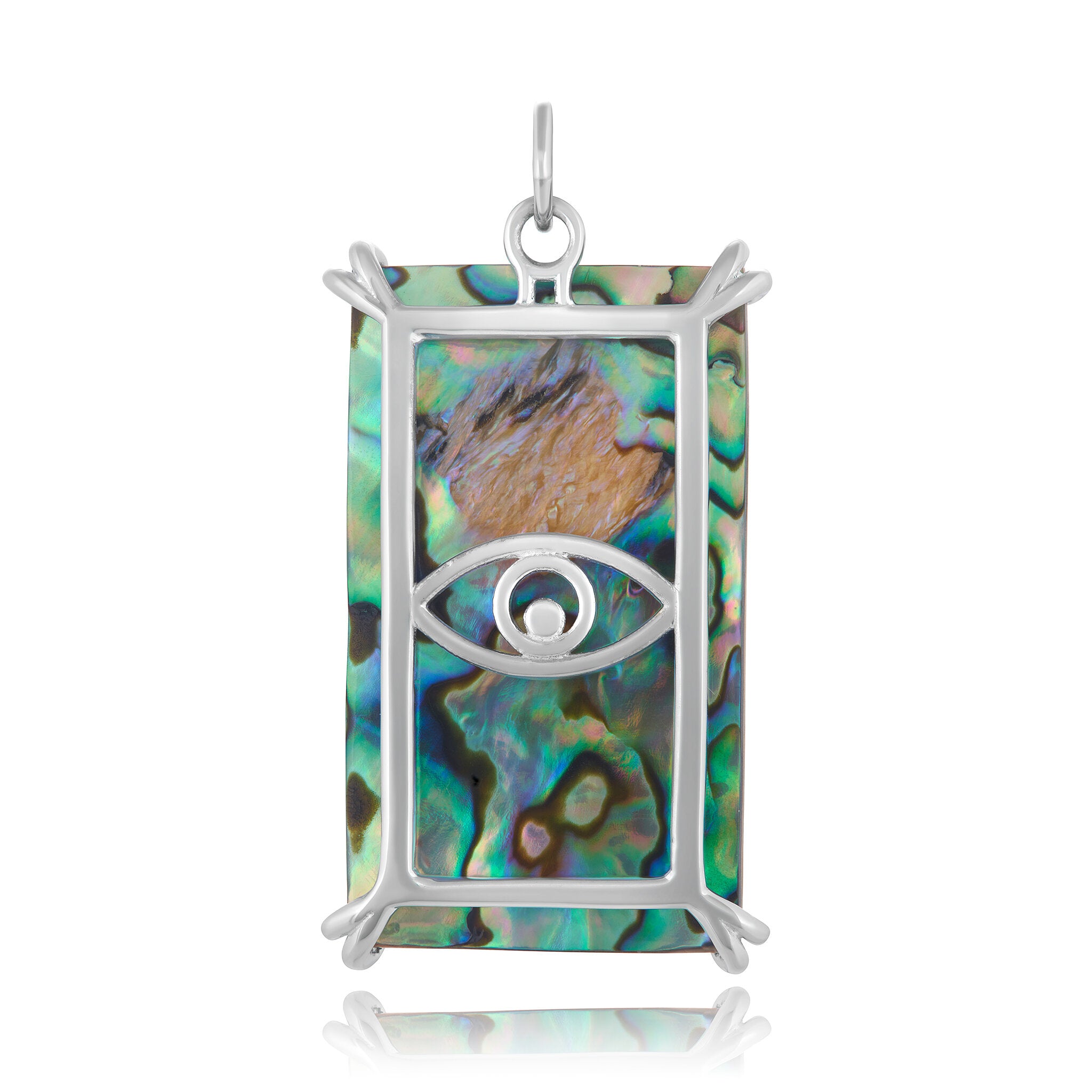 Hand Carved Sun Tarot Card Charm
14K Solid Gold
Hand Carved Abalone and Mother of Pearl
Measurements in Inches: 1.25" x .75"
Measurements in Millimeters: 35mm x 20mm
Our Tarot Cards and Sacred Symbols are individually hand carved by real people, which means that each tablet is one of a kind. There are natural variations in the colors of the shell as well as the variation by the hand of the artist.
The Tarot Cards are then hand set by a master setter in New York City in a high polish Sterling Silver basket, which displays an evil eye, a symbol of protection, so the pendant is completely reversible.
The Sun:
The Symbol of the Sun is an alchemy symbol. It is a Symbol of origin, time, life, and divinity.
In Tarot, the Sun is one of the Major Arcana Cards representing Love, Joy, Satisfaction, accomplishment and success, pleasure in daily existence, a good friend, a happy marriage. I have shown the sun in between two hands to symbolize the wearers desire to manifest these qualities in themself. This piece is a tangible prayer. A wish.
Care Instructions:
Our hand carved talismans are not intended to be worn in water. Please handle gently and store carefully in a dry place.
Chain sold separately.
Made to order. Please allow 4-6 weeks for delivery. 
Hand Carved Sun Tarot Card Charm