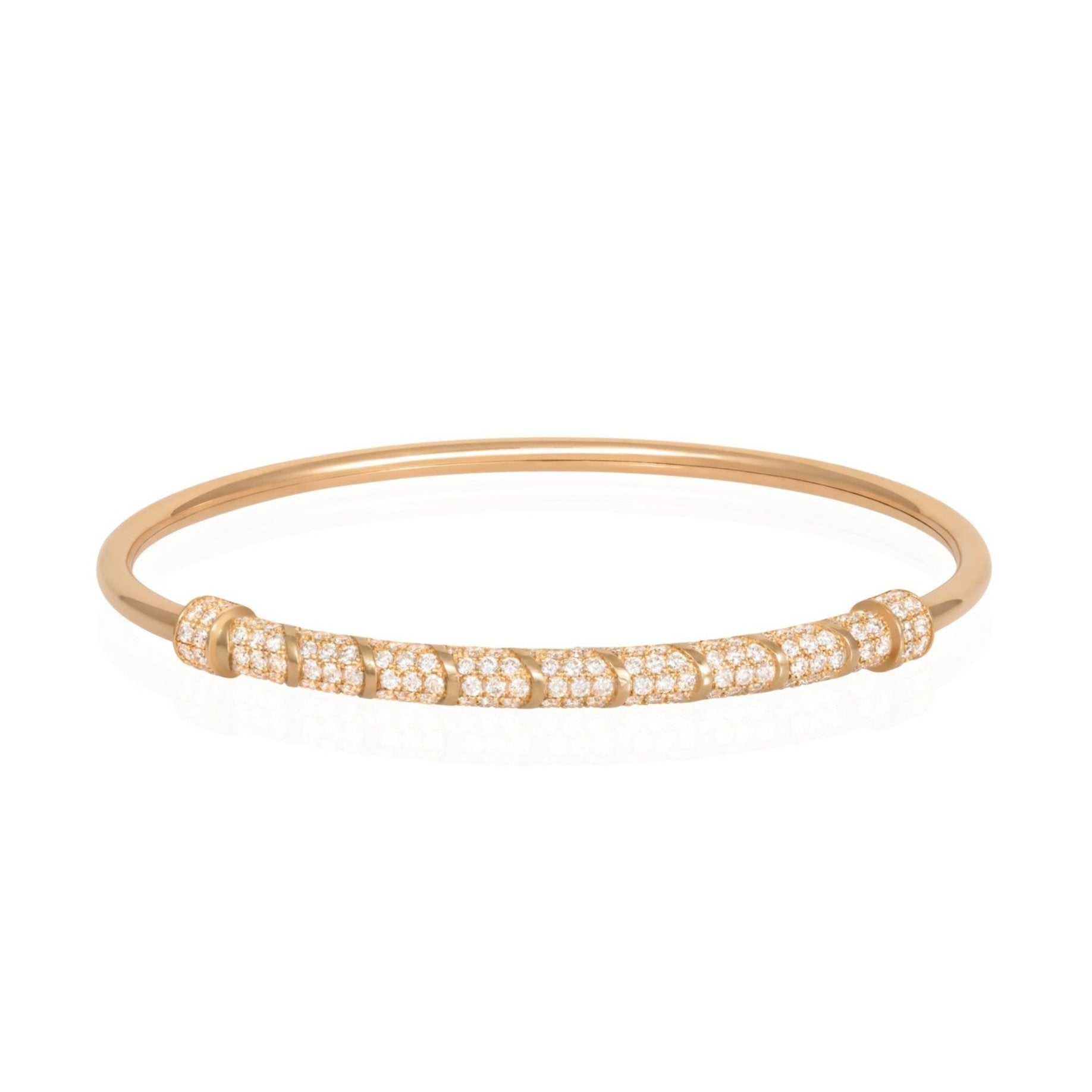 Diamond Psychedeliah Bangle
Conceptualized after a vivid dream, the L'atelier Nawbar Psychedeliah collection began life as a make-believe flower. The collection seamlessly blends the beauty of bygone eras with high fashion styling of this present day. Worn with crochet on the beach, or with haute couture at night, Psychadeliah will look after you wherever your travels take you.
This bracelet is handmade from 18K yellow gold and 1.32 ct of white diamonds.
Total weight 8.05 gr. 
Made in Lebanon
Diamond Psychedeliah Bangle