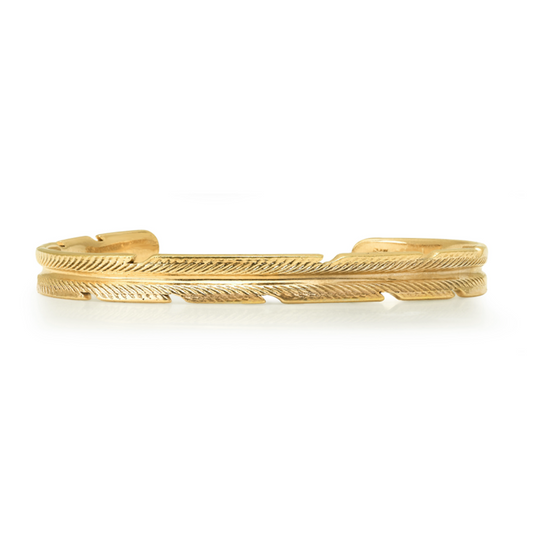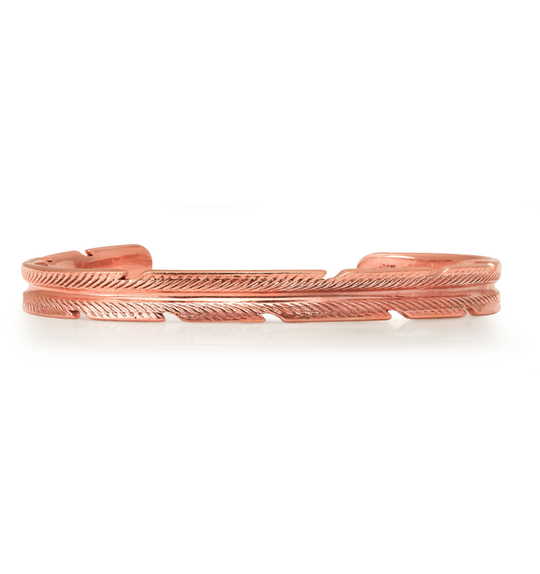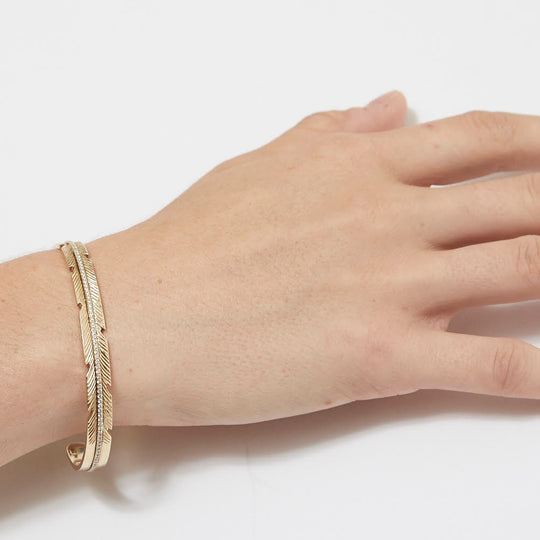 Wearing this bracelet is representative of the trust, love, honor, strength, and power symbolic of feathers. The feather detailing was carved by hand and cast into 14 karat gold. Also available with diamonds to add an extra layer of luxury.
14-karat
Handmade in Los Angeles
Since childhood, Elisabeth Bell creator Beth Yorn has had a fascination with animals; at age fourteen she was volunteering at the local Audubon Society, taking care of injured, orphaned wildlife. Her passion for these wild animals deepened in her adult life, inspiring her fusion of nature and jewelry, resulting in a collection that celebrates and symbolizes each unique element of wildlife.