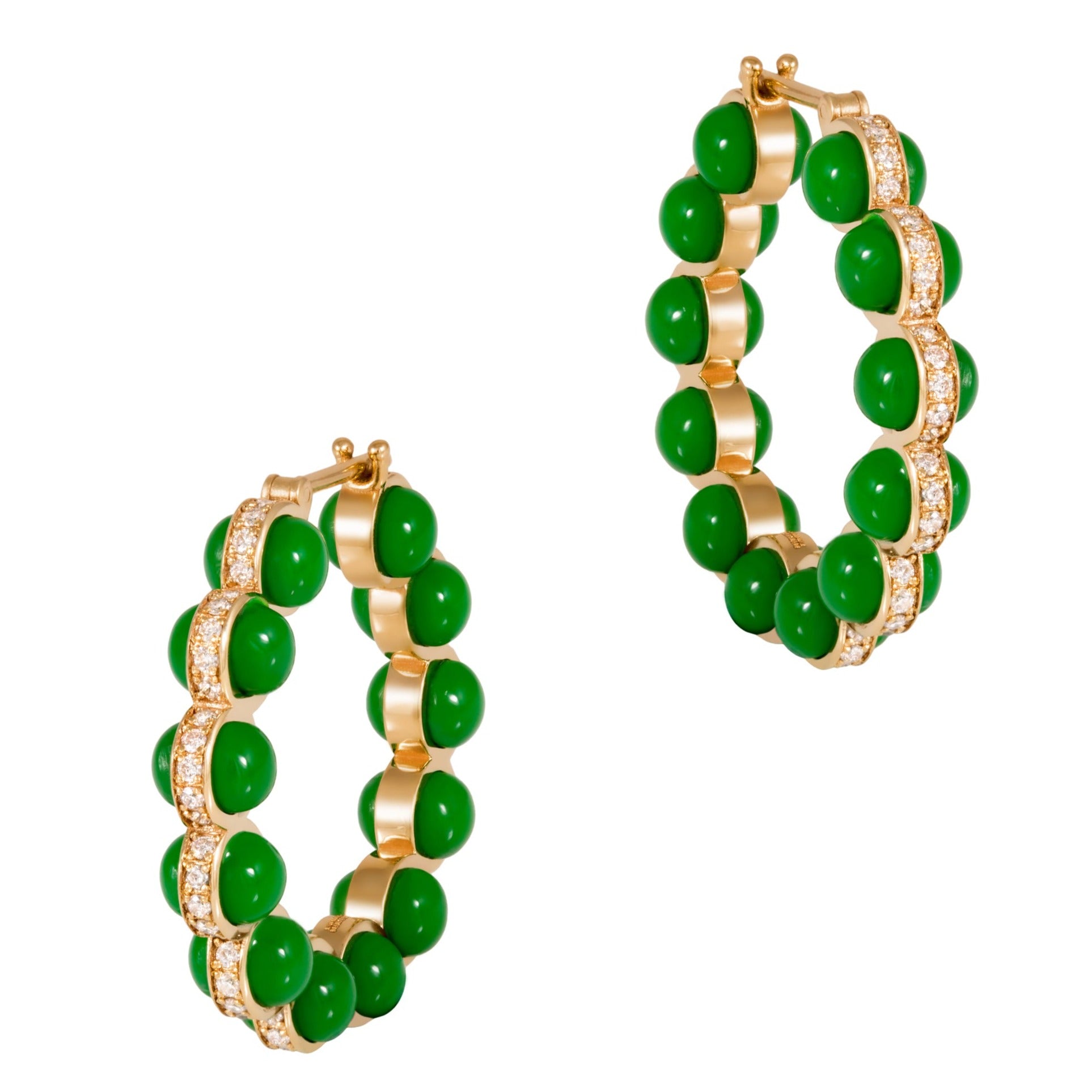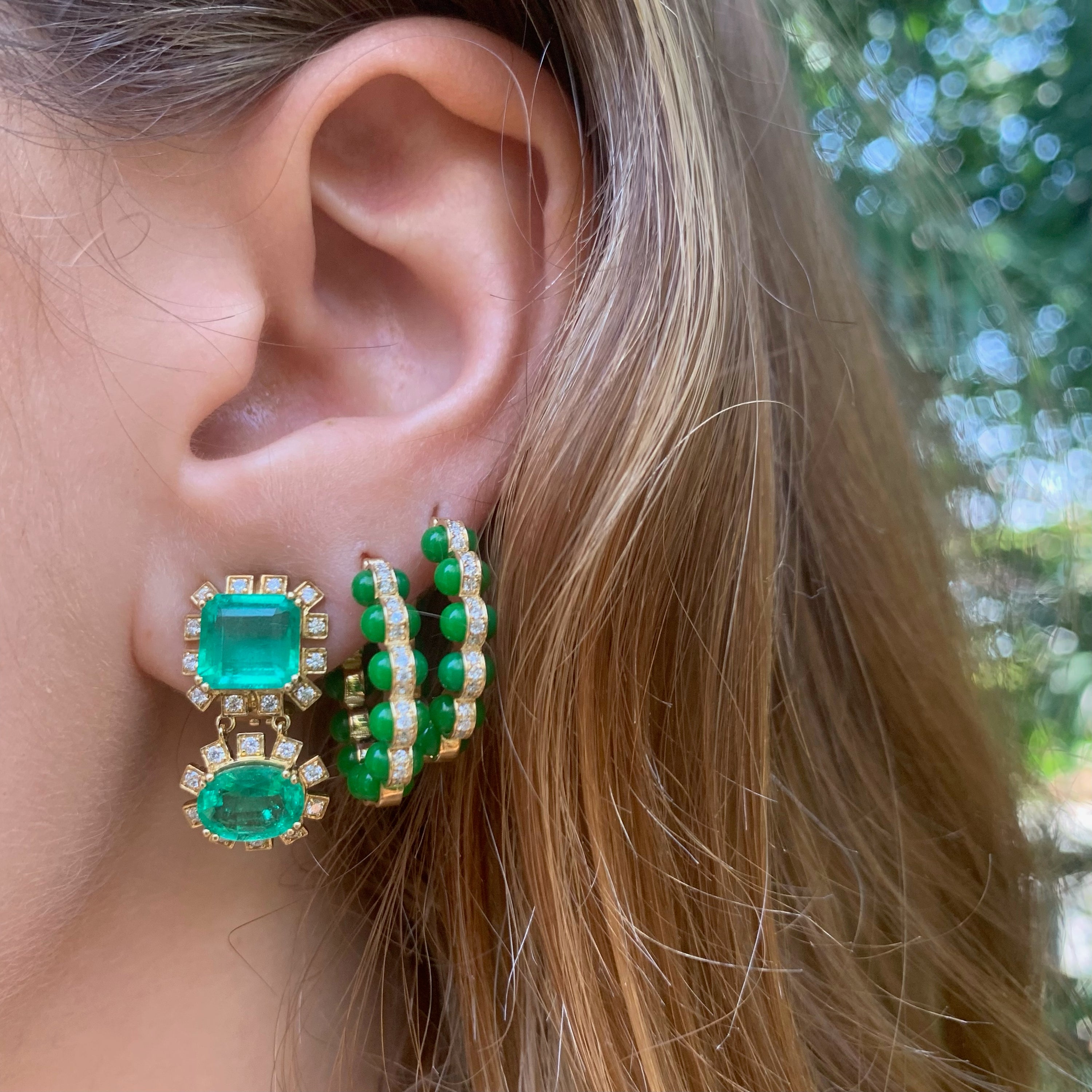 Meet Chlorine, she exudes confidence and assertiveness in all aspects of her life. With her sharp wit and quick thinking, she commands attention and respect wherever she goes. She is not one to shy away from challenges and is known for her courage and determination in facing them head on.
These earrings are handmade from hand painted enamel stones, framed with 18K yellow gold and 0.25 ct of white diamonds.
Product Details: 
18K yellow gold
0.25 ct white diamonds
Total weight 5 gr.
Made in Lebanon
Please allow up to 4-6 weeks for shipping
Sold as a pair.