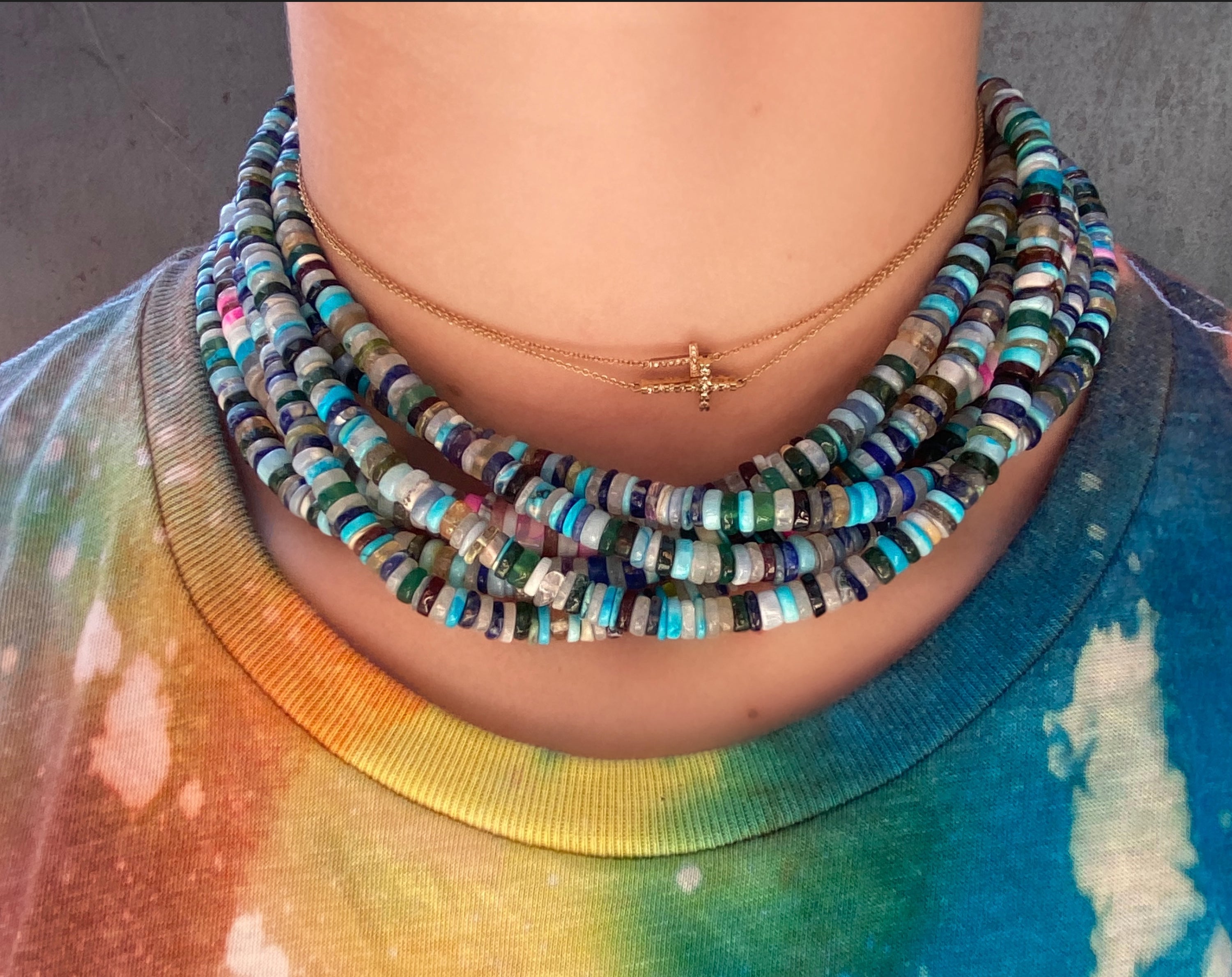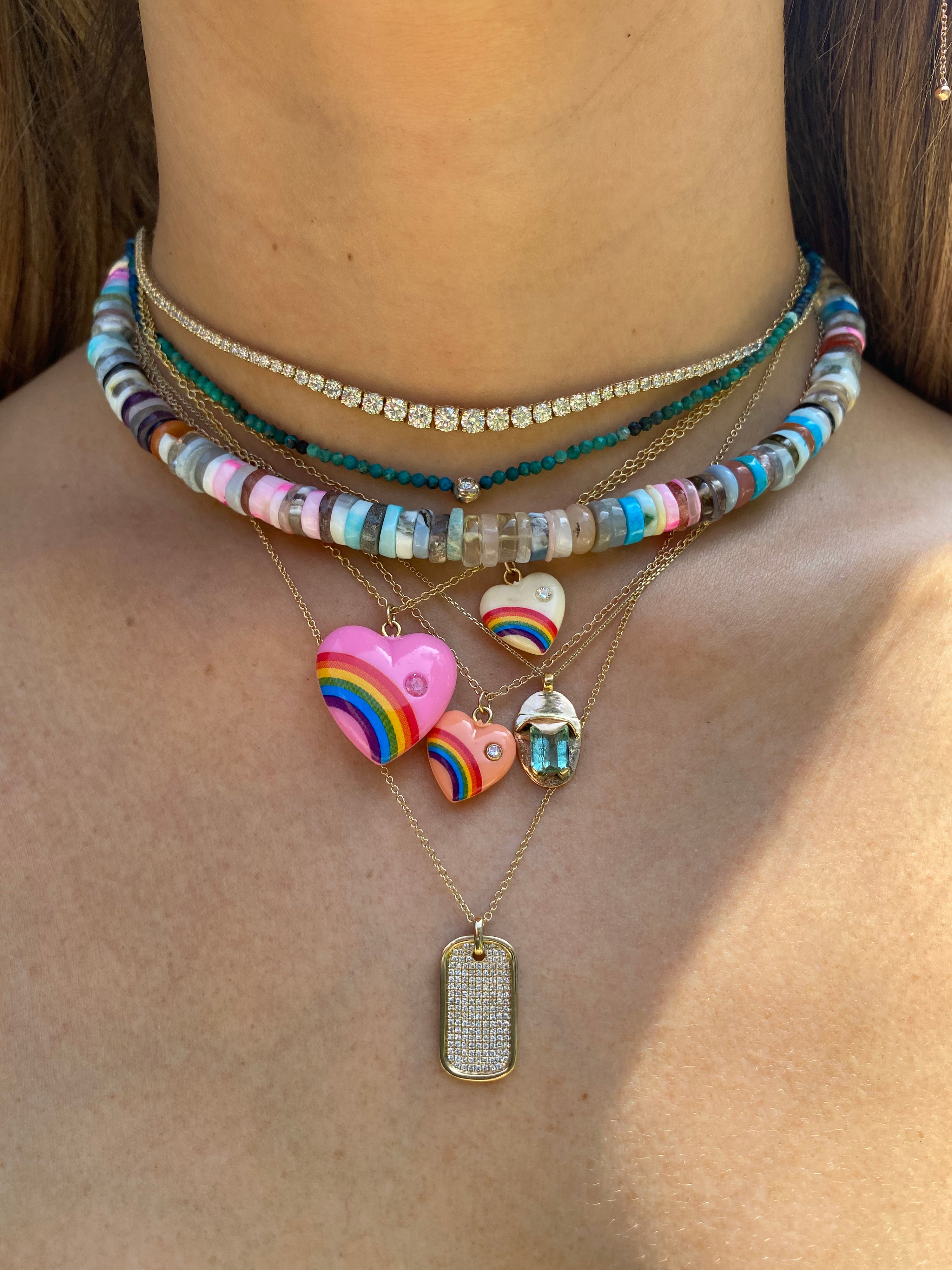 Beaded Multi Stone Candy Rainbow Necklace, 14K Gold Clasp
These Multi colored stone beads create a dance party on your neck.  By itself, or layered with love, this necklace will bring joy to all who see it.
Designer, Jill DeMello, a GIA Graduate Gemologist, creates stunning custom pieces using her bubble bezel design, diamonds and vibrant stones.  This spirit is infused into Jill Hoffmeister Jewelry.

Beaded Multi Stone Candy Rainbow Necklace, 14K Gold Clasp