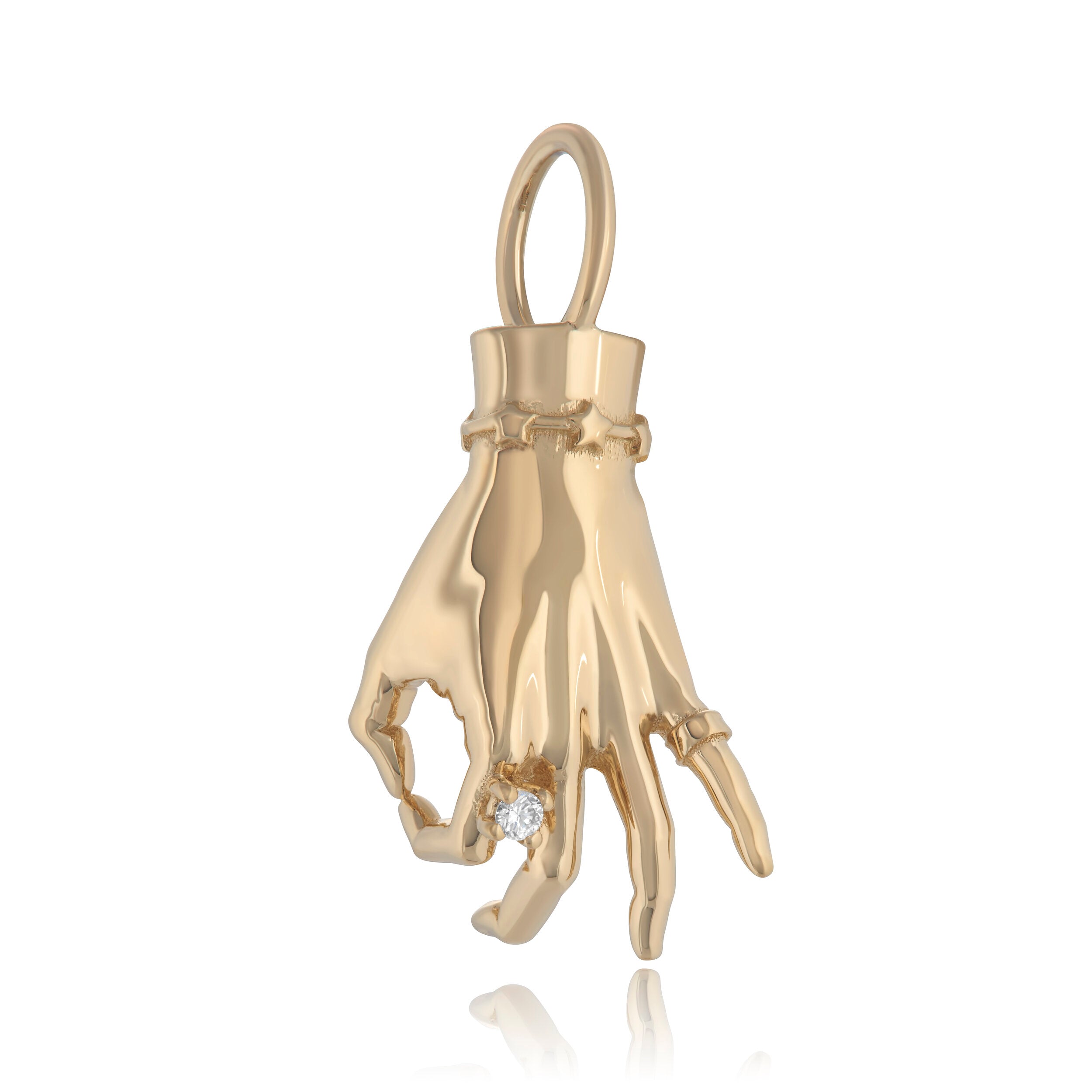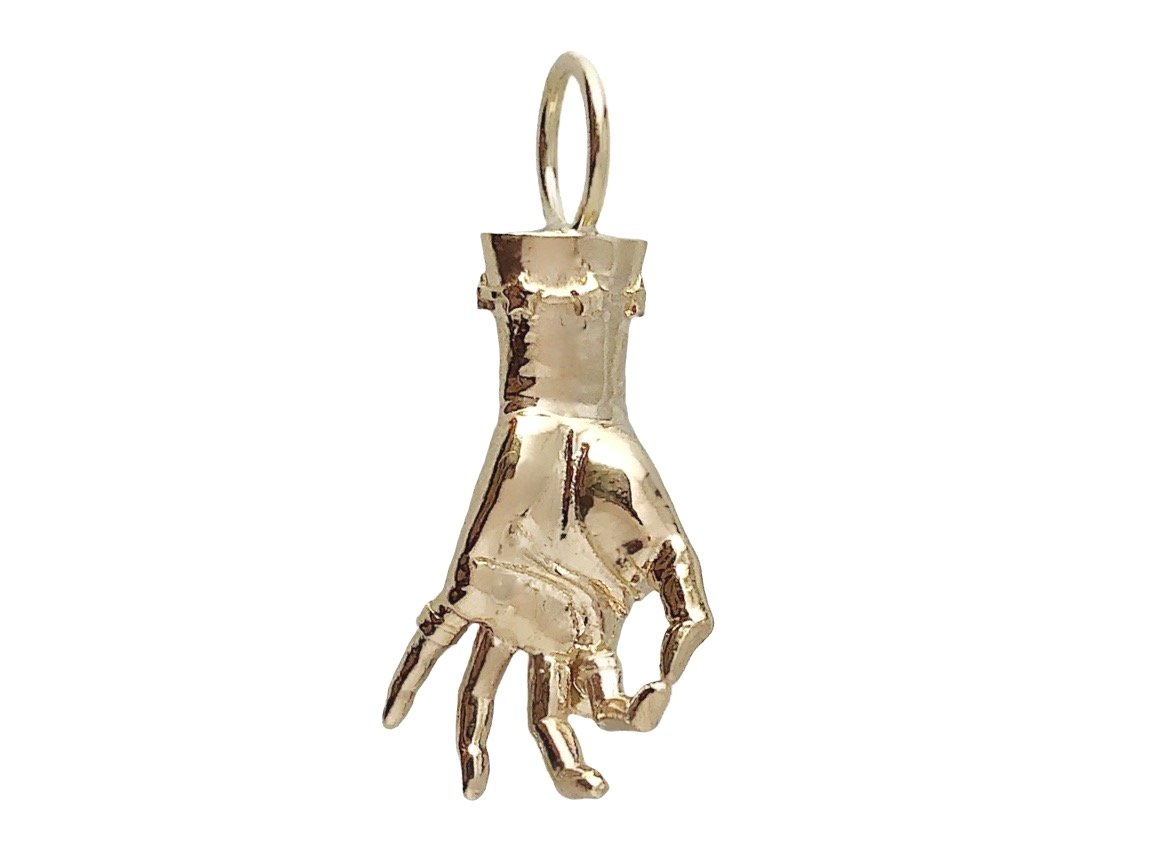 14K Yellow Gold Gyan Mudra Ladyfinger Charm with Diamond Ring
14K Solid Yellow Gold with Diamond Ring on the index Finger

Mudra is a Sanskrit word for "Seal" or "Gesture".
The hand itself from fingertip to base (no including the jumpring) is 20mm.

The span of the fingers at the widest point is 10mm.


14K Yellow Gold Gyan Mudra Ladyfinger Charm with Diamond Ring