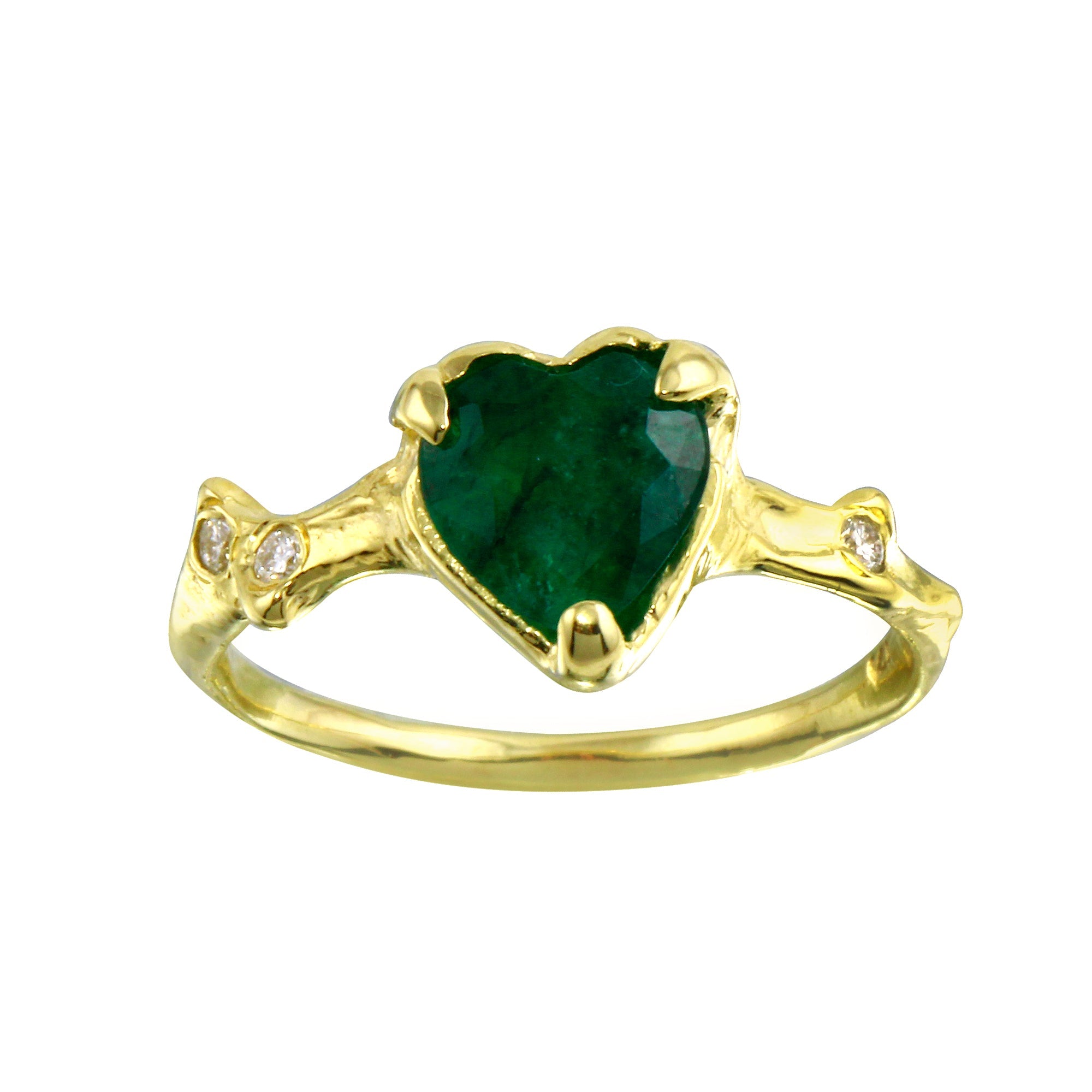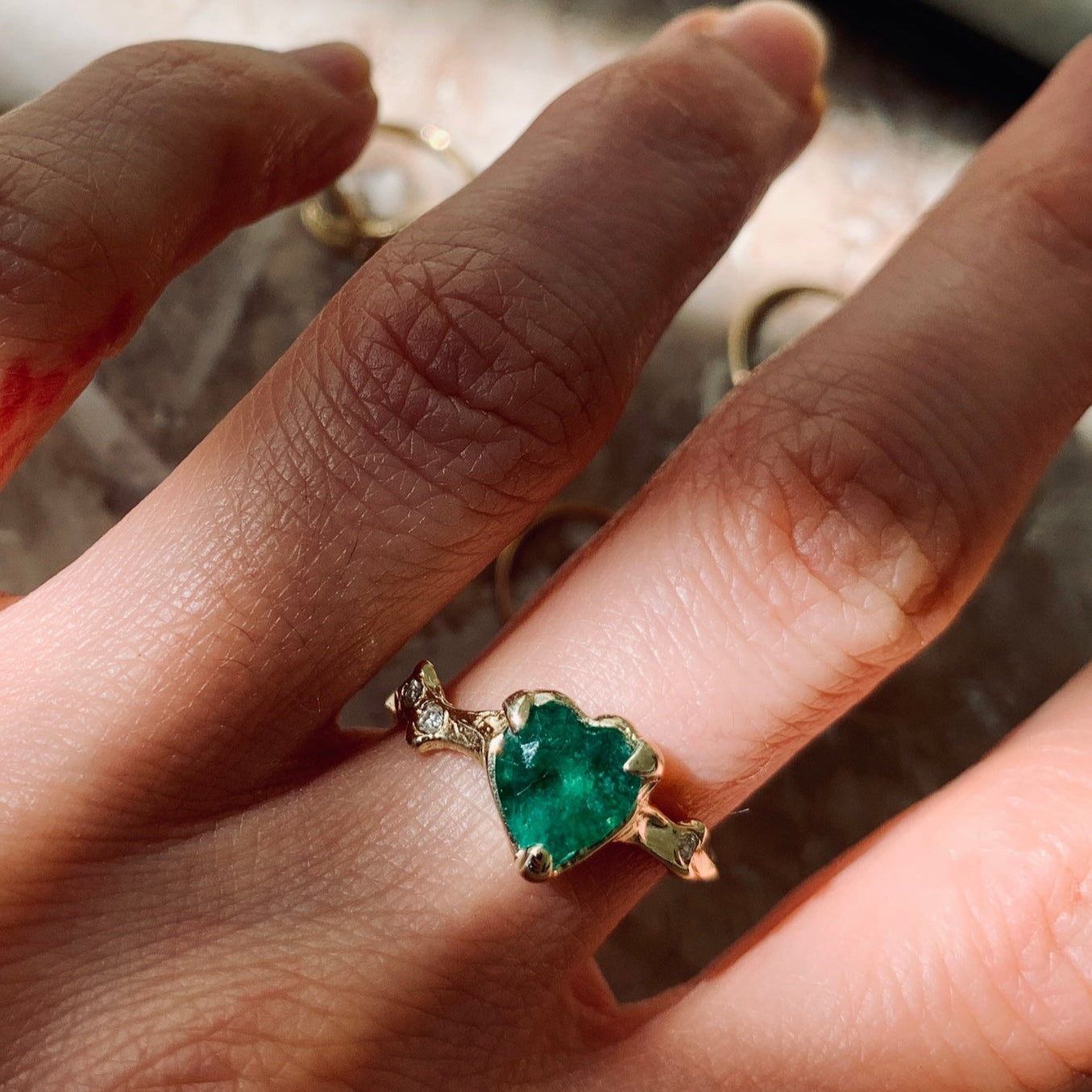 A natural Emerald Heart is set unto a gold band with twinkling diamonds scattered throughout.
Emeralds are thought to be a stone of love and rebirth of oneself. Associated with the Heart Chakra, it promotes emotional healing. Its beautiful green color relaxes and calms the mind.
Due to its natural qualities, every Emerald stone will have natural inclusions that make each piece unique to its wearer.
14k Yellow Gold. Handmade with Love in LA.