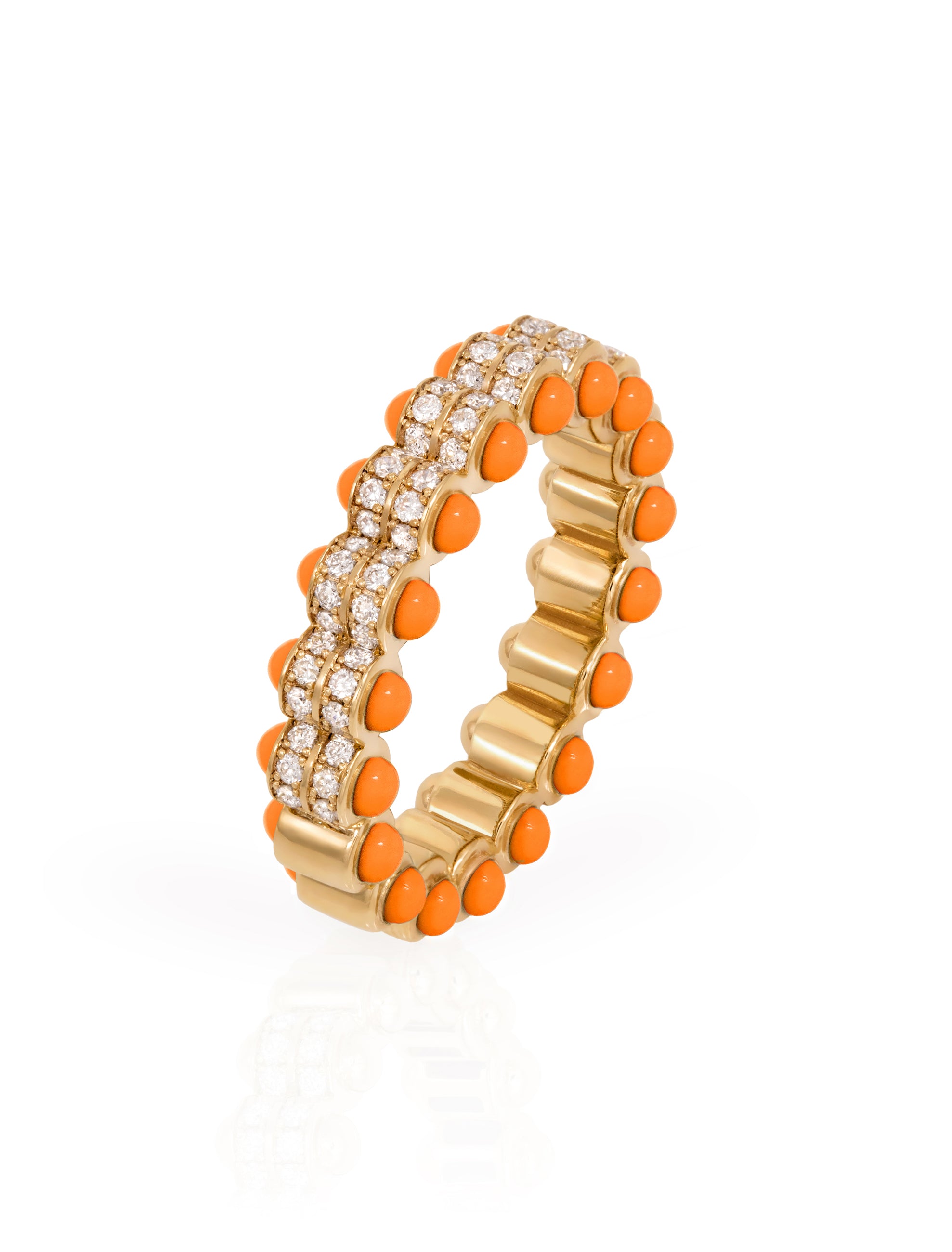 The Orange Rubidium Carbon Ring
Meet Rubidium, she embodies sensuality and softness in her personality, With her warm and inviting energy, she draws people in and makes them feel at ease. Her natural charisma and confident demeanor make her a sought-after individual in both her personal and professional life.
This ring is handmade from hand painted enamel stones, framed with 18K yellow gold and 0.33 ct of white diamonds.
Product Details:
18K yellow gold
0.33 ct white diamonds
Made in Lebanon
The Orange Rubidium Carbon Ring