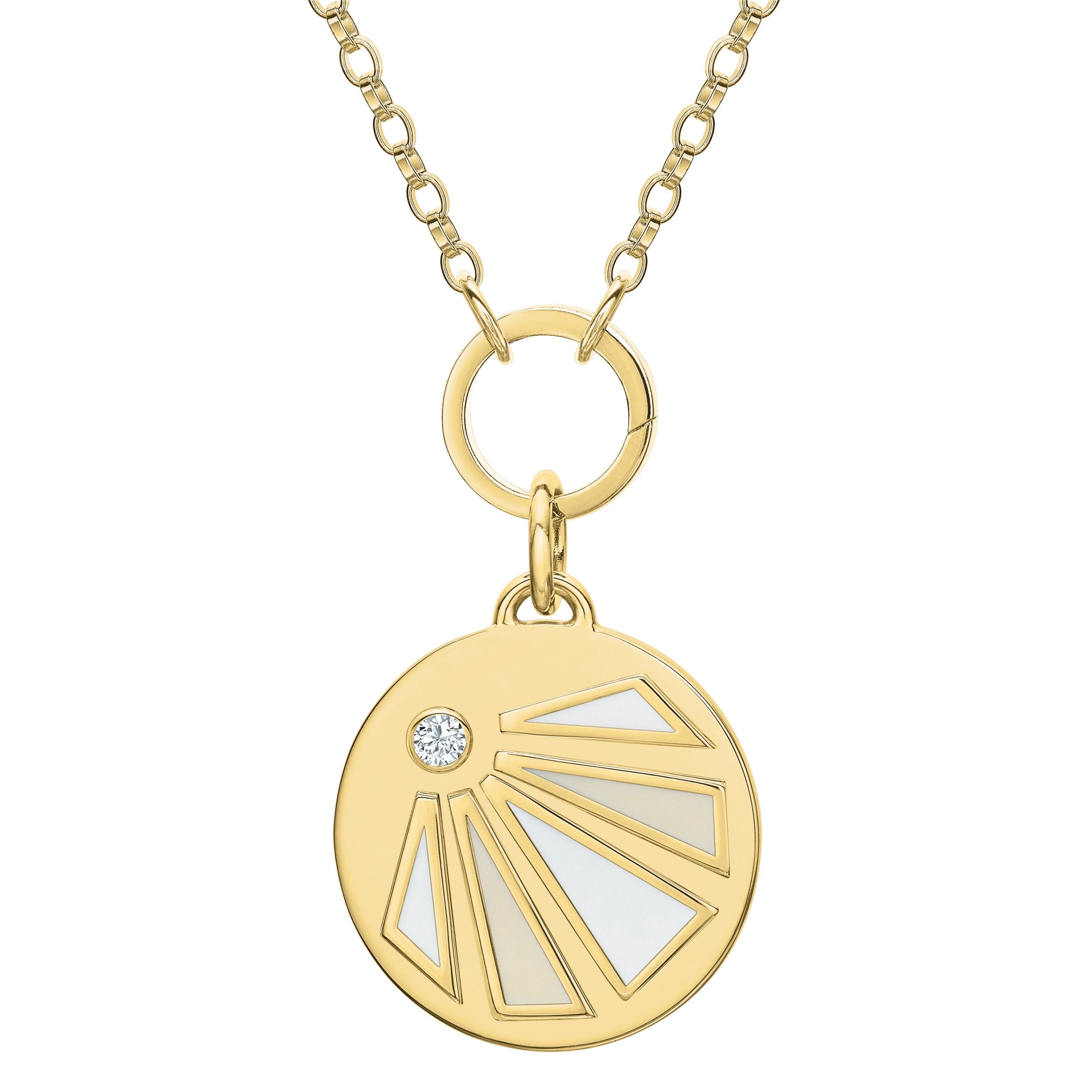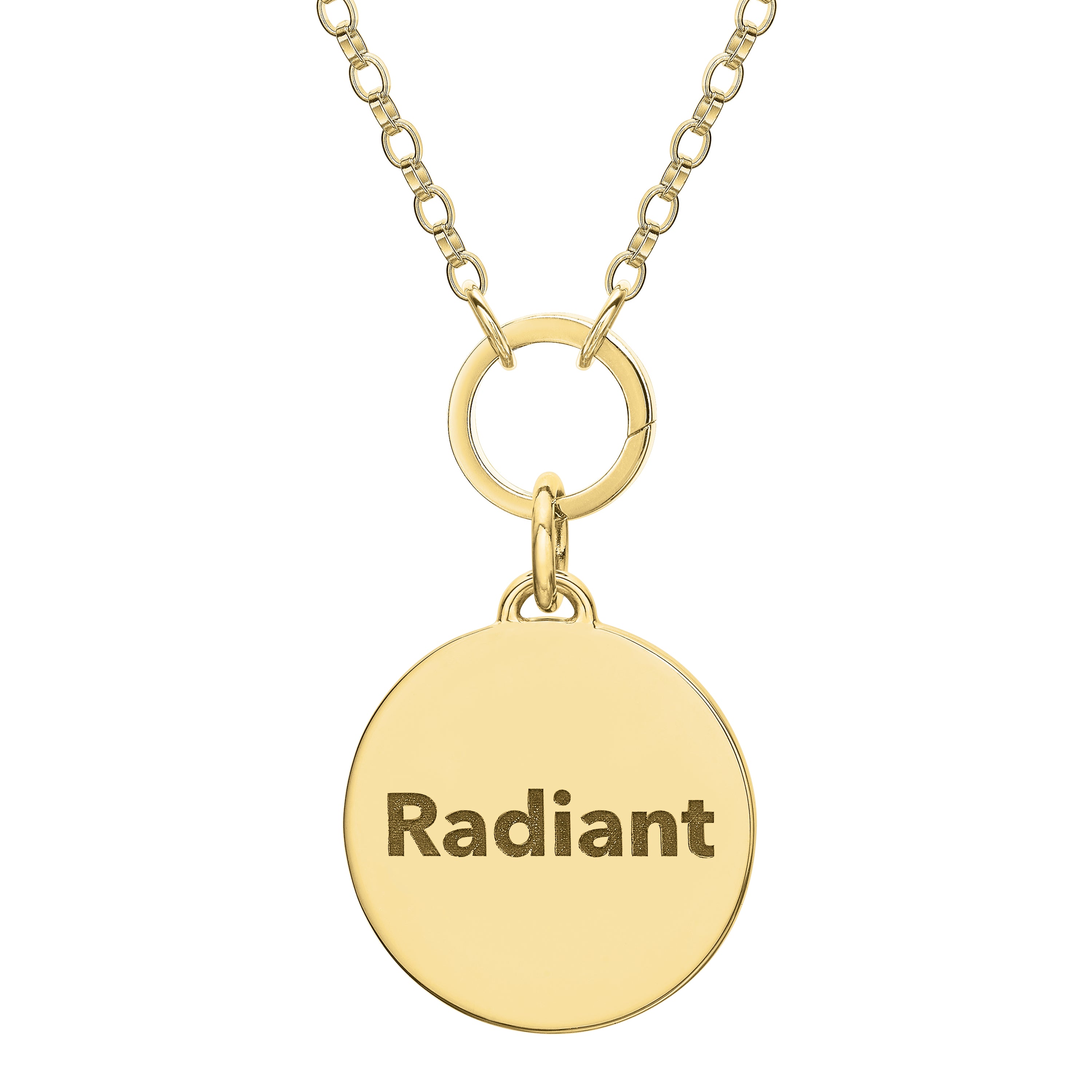 The symbolic energy of the SunRay. A representation of your radiant crown, your own halo.
You are your own glow— wear it proudly!
14k gold, Diamond, and enamel.
About the Symbolic Energy Token Charms:
Tracy Anderson and celebrity jewelry designer Tracee Nichols collaborated on a collection of Token Charms that represent symbolic energy. They are a personal reminder of your power, your strength, your personal journey, and the spiritual energy within each of us.
Tracee Nichols x Tracy Anderson