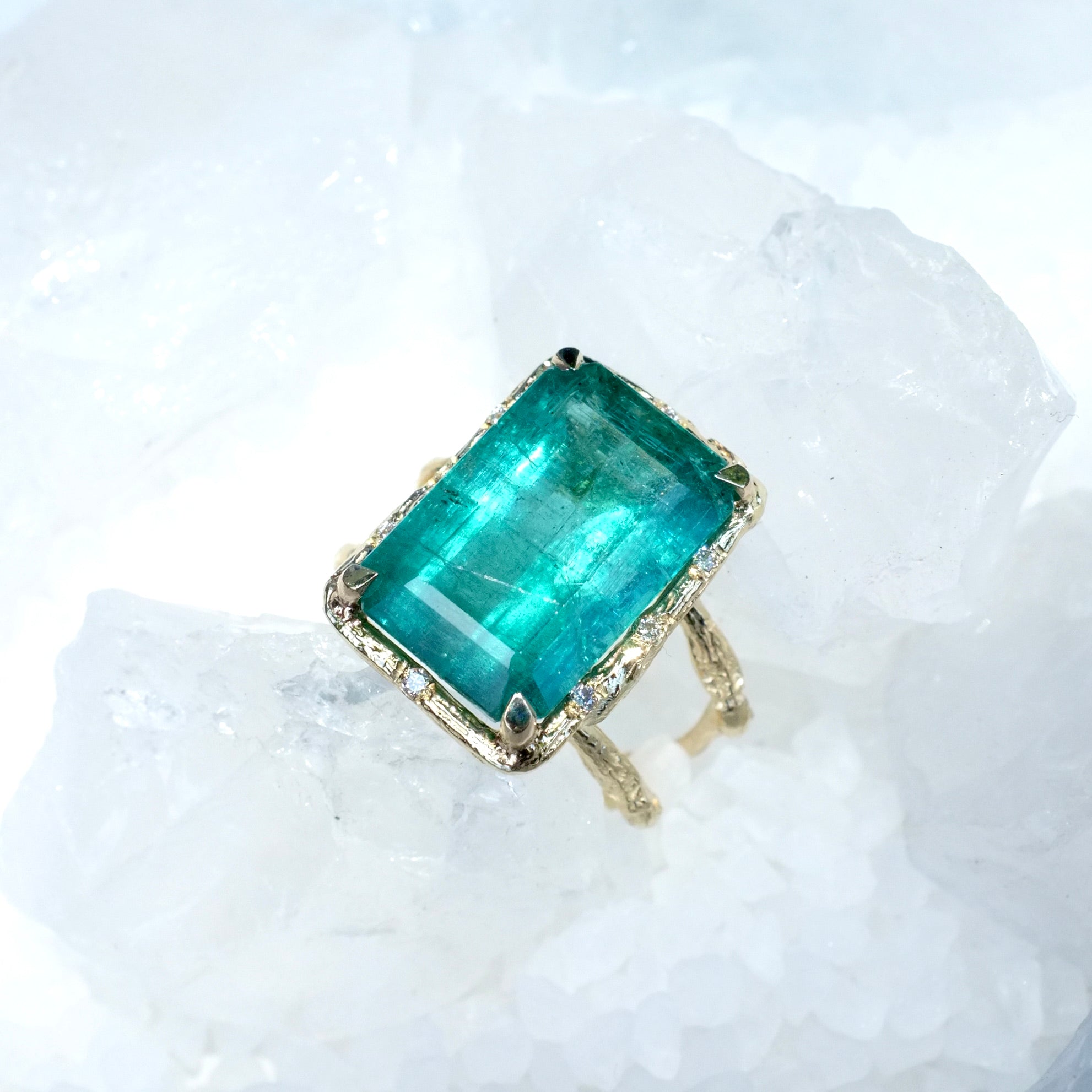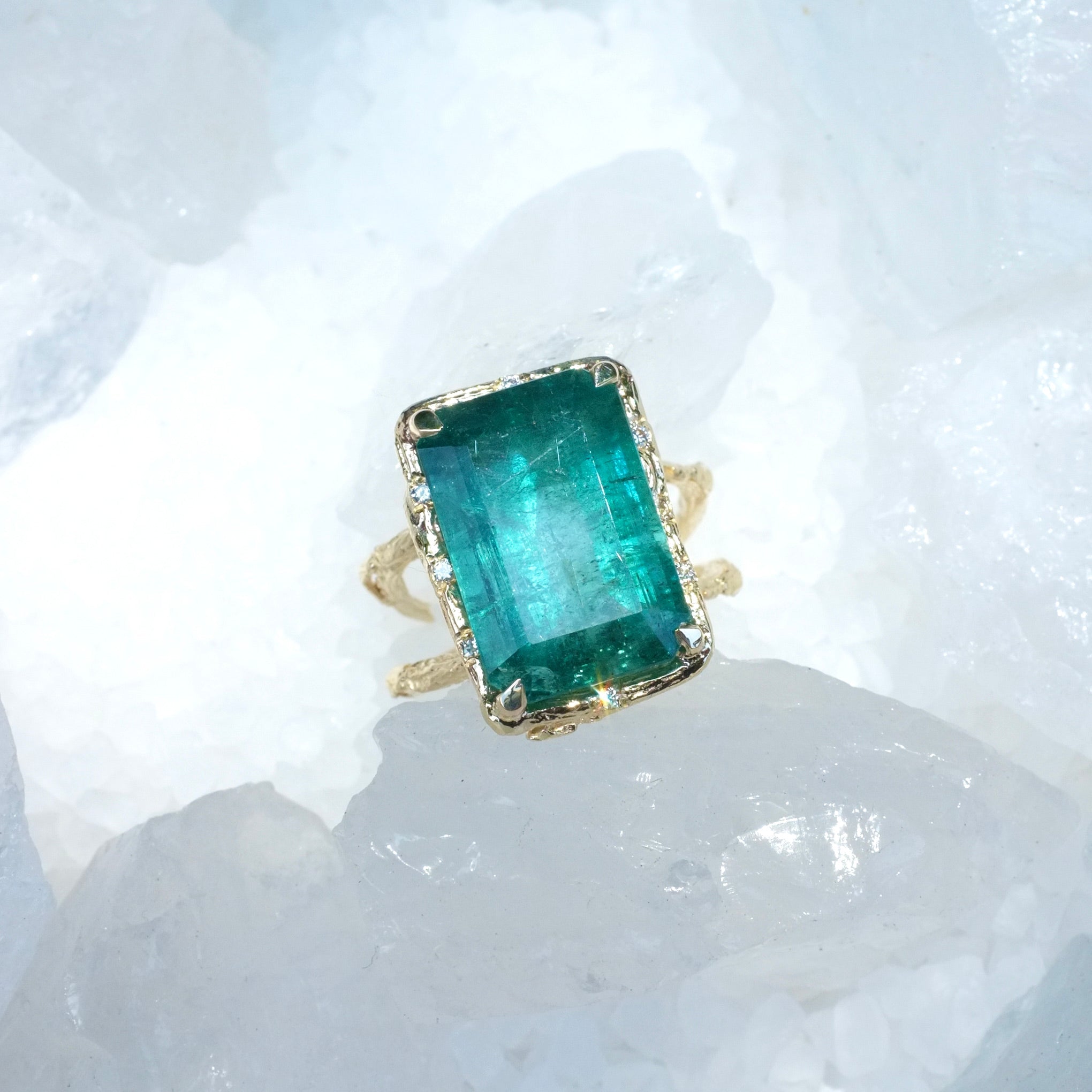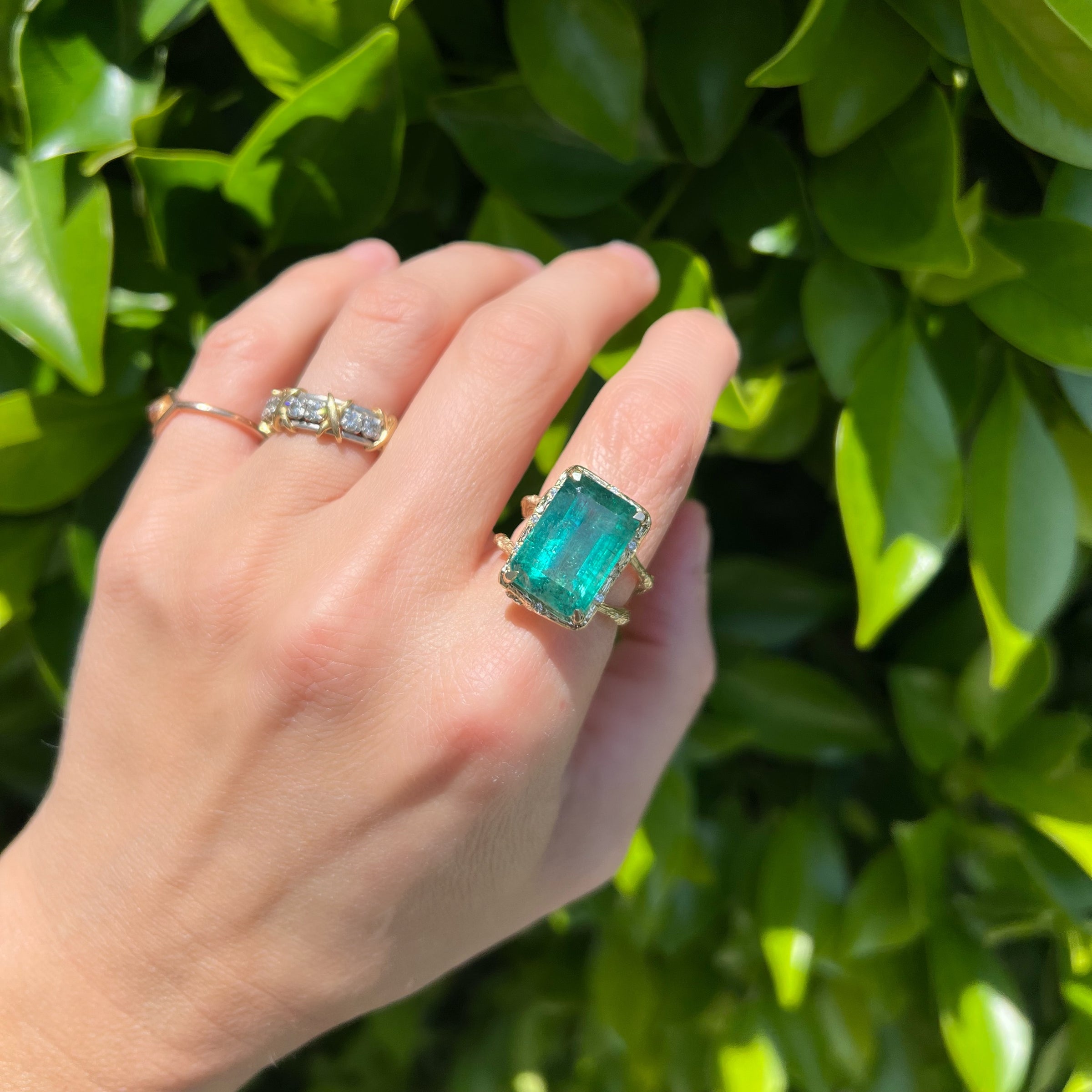 This Zambian emerald ring is set in 14k gold willow branch wire. Emeralds are known to have qualities of growth, reflection. love and peace. Willows are know for their ability to bend without breaking. 
Handmade in Los Angeles

14k yellow gold
13.04 carats
Diamond Bezel
Available in sizes 5-8.5 including half sizes. Please note the size you'd like to purchase in the "Notes" section at checkout or contact sales@roseark.com for sizing. 
Please allow 4-6 weeks for shipping.