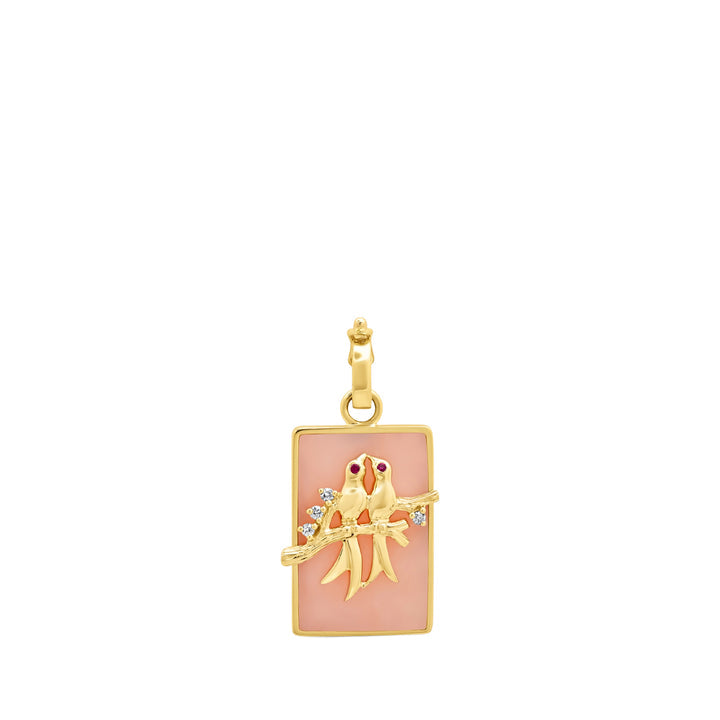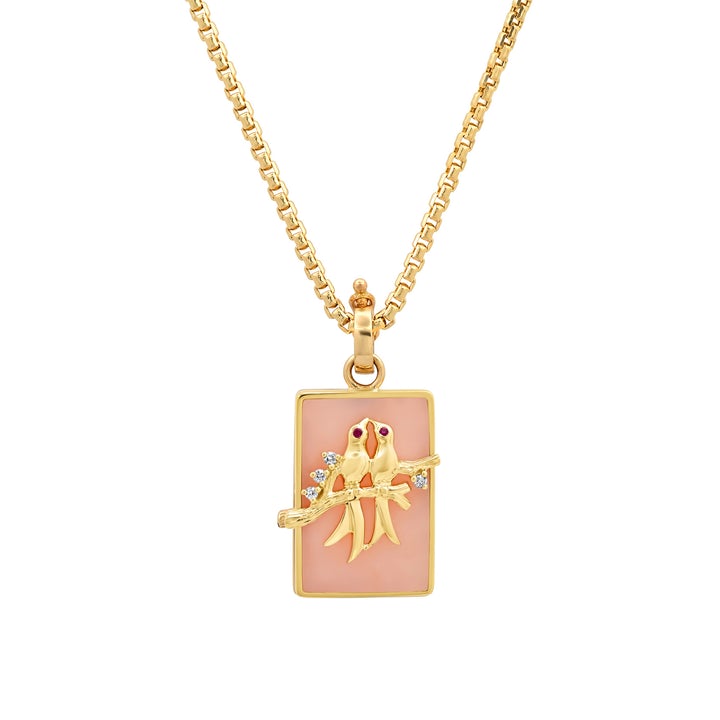 Small Pink Opal Lovebirds Necklace
14k Yellow Gold, Pink Opal with Diamonds and Rubies
Birds perched on a branch are never afraid of the branch breaking, because their trust is not in the branch but in their own wings. This pendant is a reminder to believe in yourself as well as a symbol of trust, friendship and love.
Pendant comes on removable bail unless specified otherwise.
Available as an individual pendant or with a chain.
Small Pink Opal Lovebirds Necklace