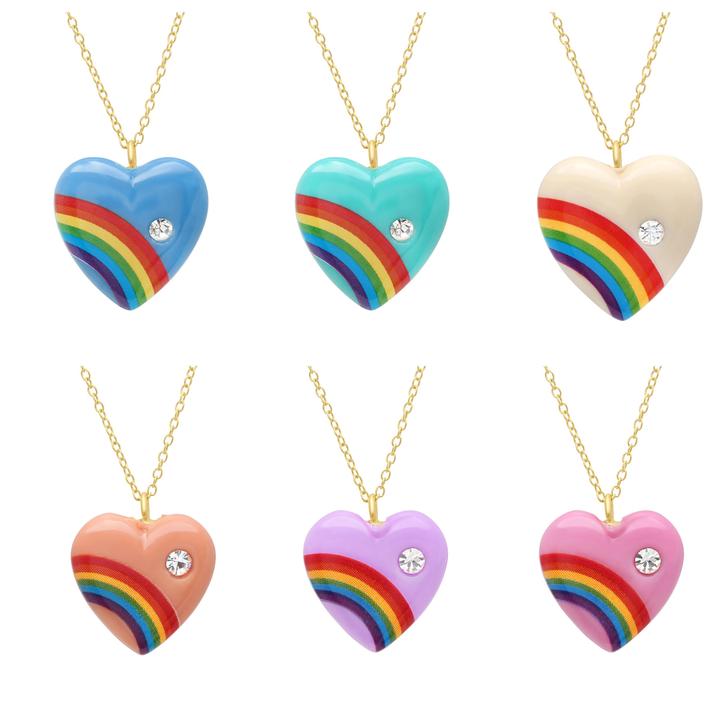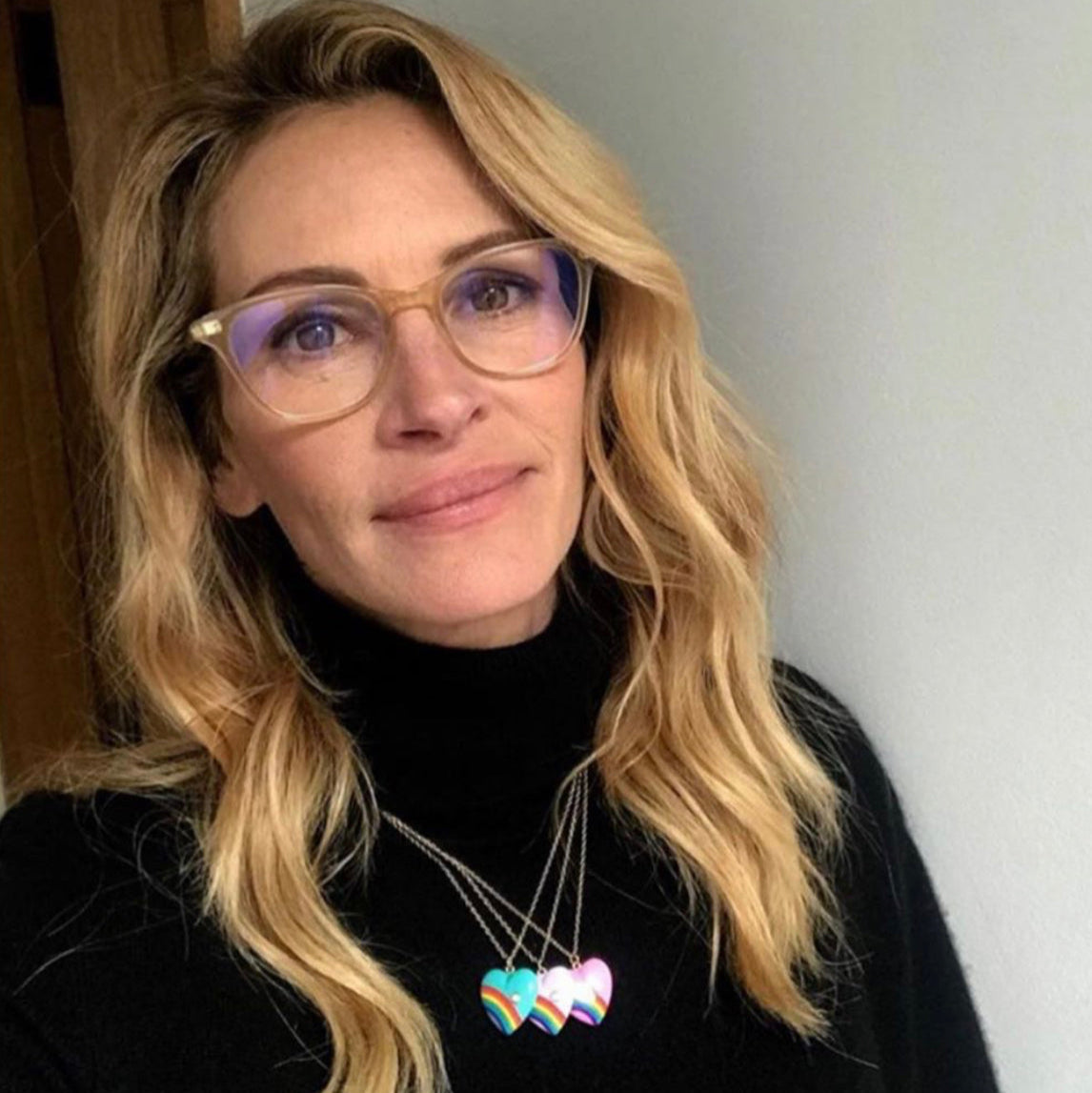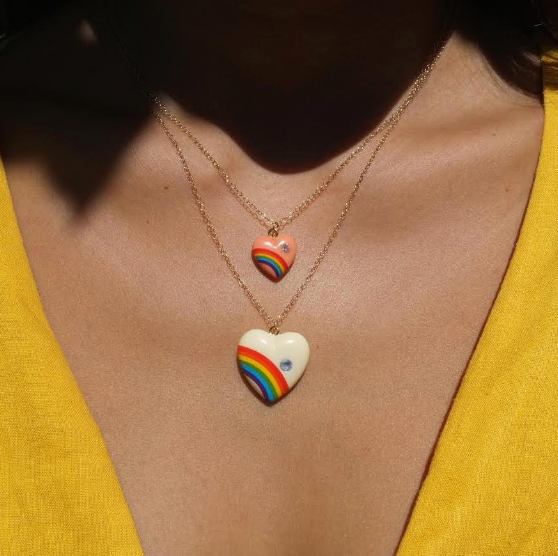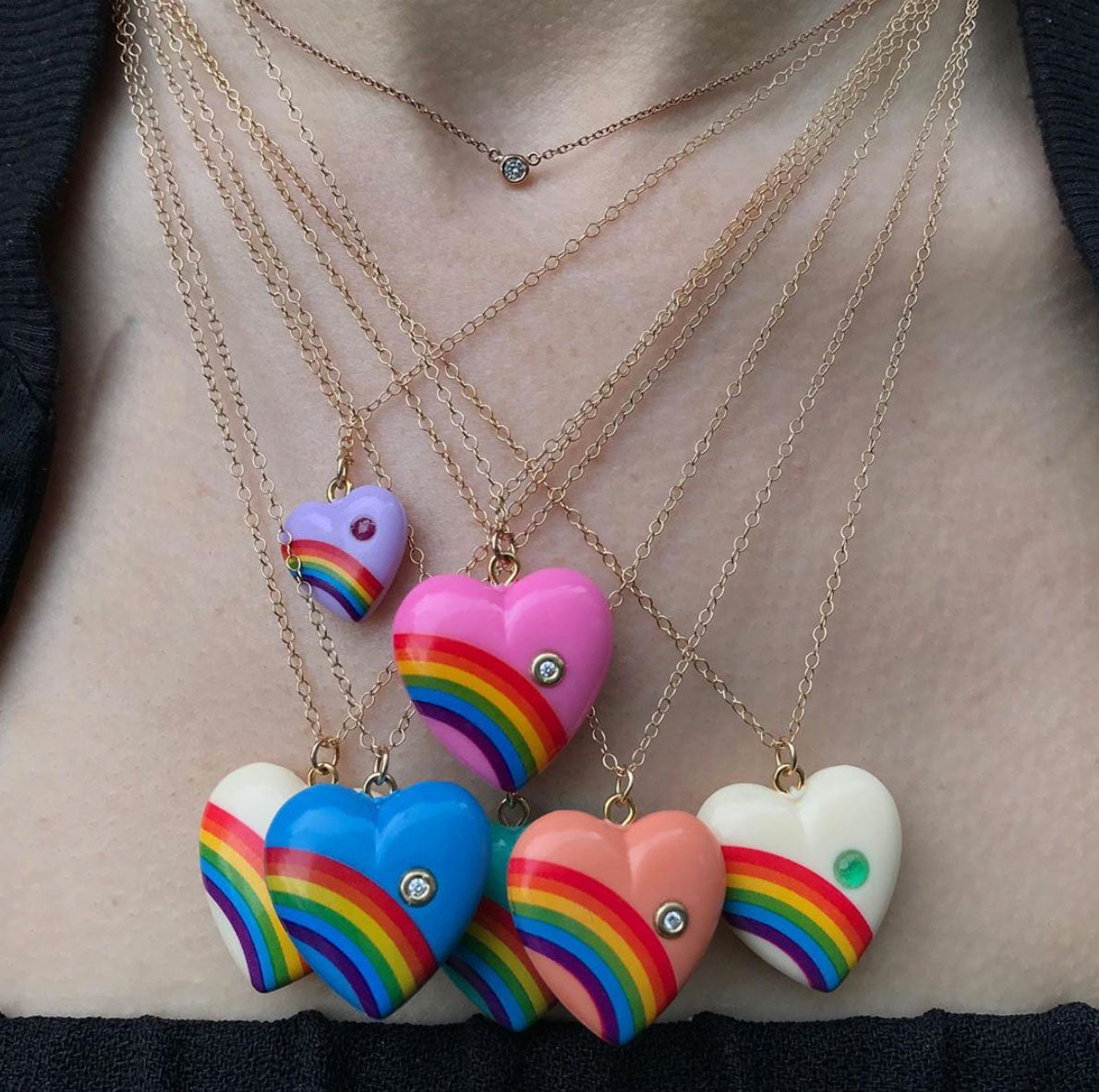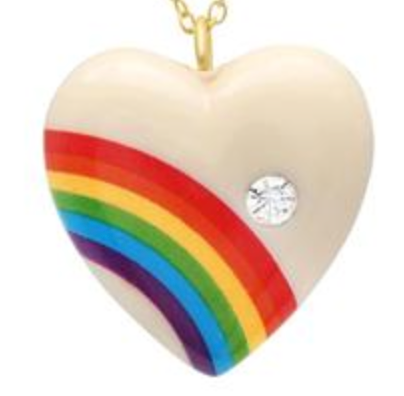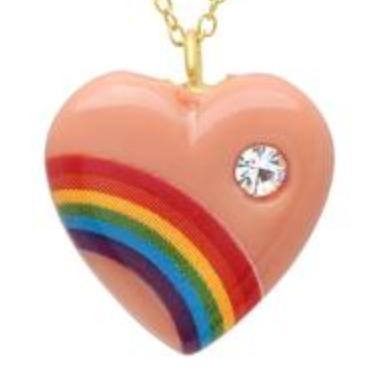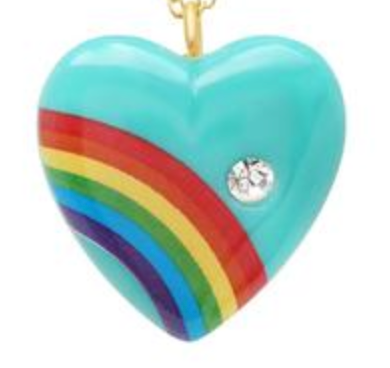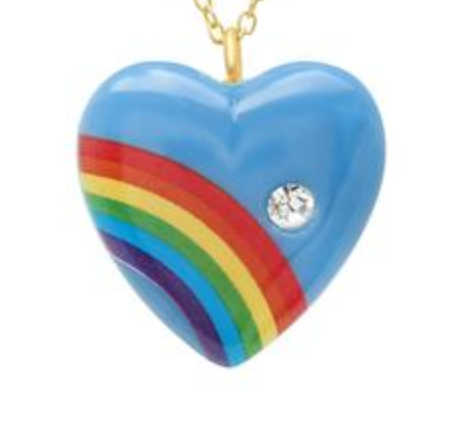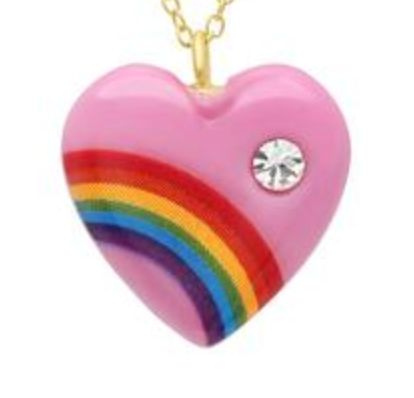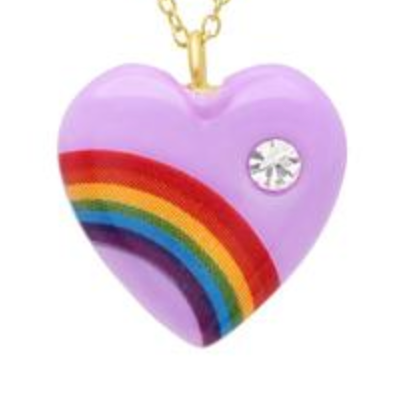 Acrylic Heart Necklaces with Diamonds
From Elisabeth Bell's sister collection, Rainbow Vintage 1980. These are made from vintage hearts which are re-set with diamonds. 
Chain 18 inches, solid 14k gold
Heart, vintage plastic from 1980's West Germany
Diamond
*PLEASE NOTE: THESE ARE NOT WATERPROOF; PLEASE DO NOT WEAR IN WATER. It is not recommended to wear at the beach or in overly hot heat. The sand and saltwater could affect the delicate vintage surface of these pieces. Also, please do not use oil (sunscreen) while wearing the hearts. We cannot accept returns or exchanges if they were damaged due to these circumstances.
Acrylic Heart Necklaces with Diamonds