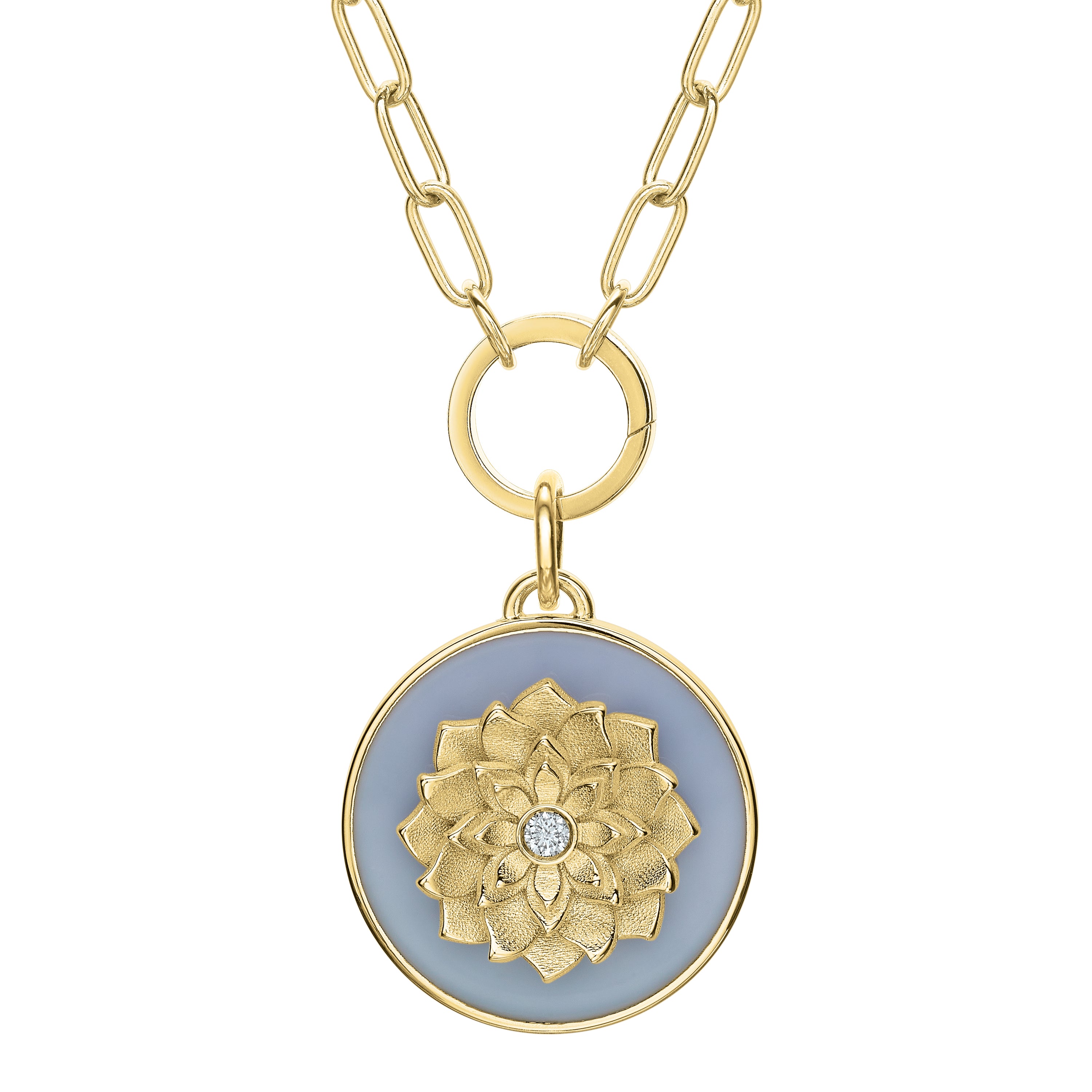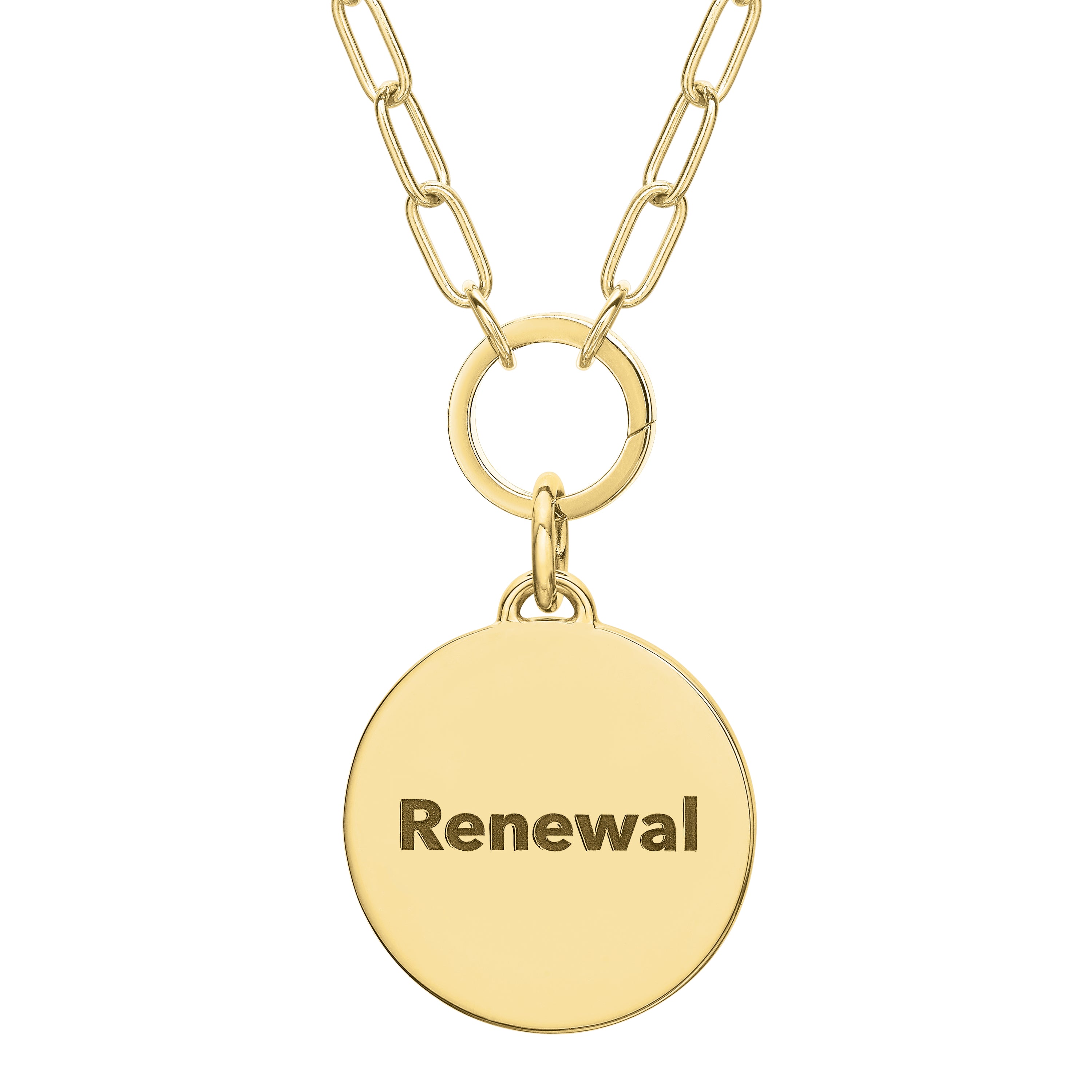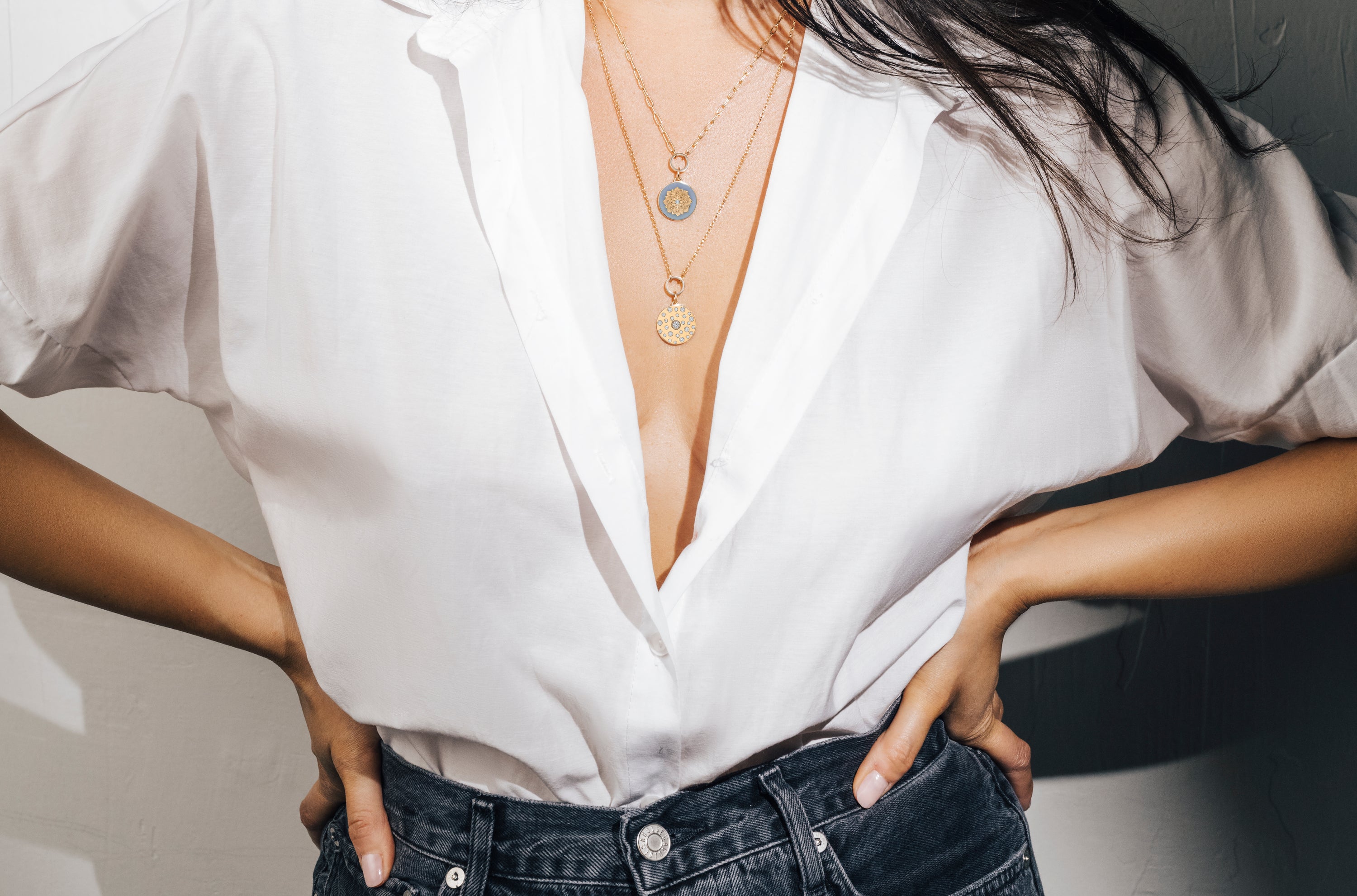 Even when its roots are in murky water, the lotus flower produces the most beautiful flower. The symbolic energy of "Renewal" is chosen for this charm to reference how one can find renewal in any situation. This charm is thoughtfully designed in recycled 14k gold and conflict-free stones.
Charm: 14k yellow gold and lavender enamel with center diamond and "Renewal" engraving on back of charm

18″ Chain: 14k paperclip chain with open clasp charm
About the Symbolic Energy Token Charms:
Tracy Anderson and celebrity jewelry designer Tracee Nichols collaborated on a collection of Token Charms that represent symbolic energy. They are a personal reminder of your power, your strength, your personal journey, and the spiritual energy within each of us.
Tracee Nichols x Tracy Anderson