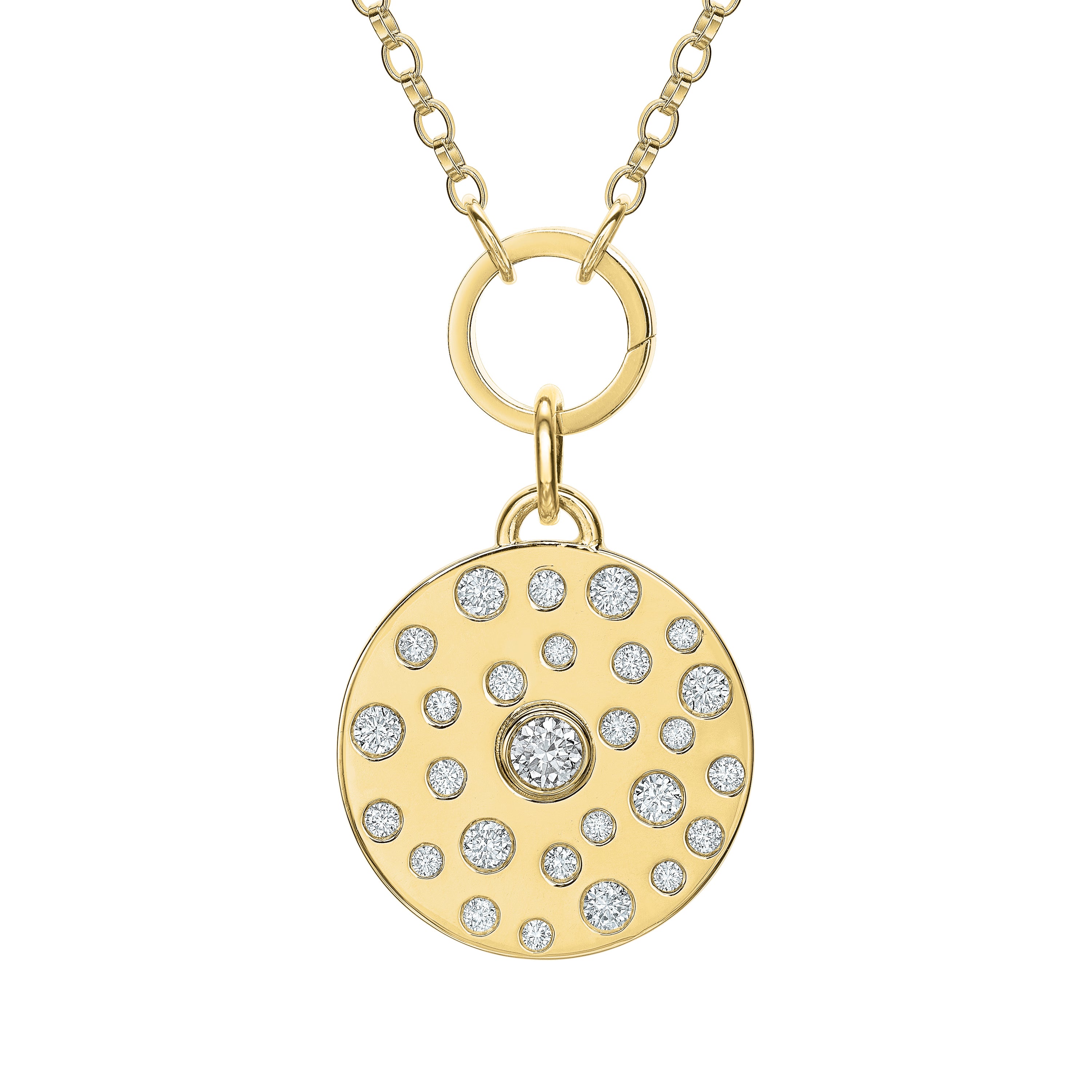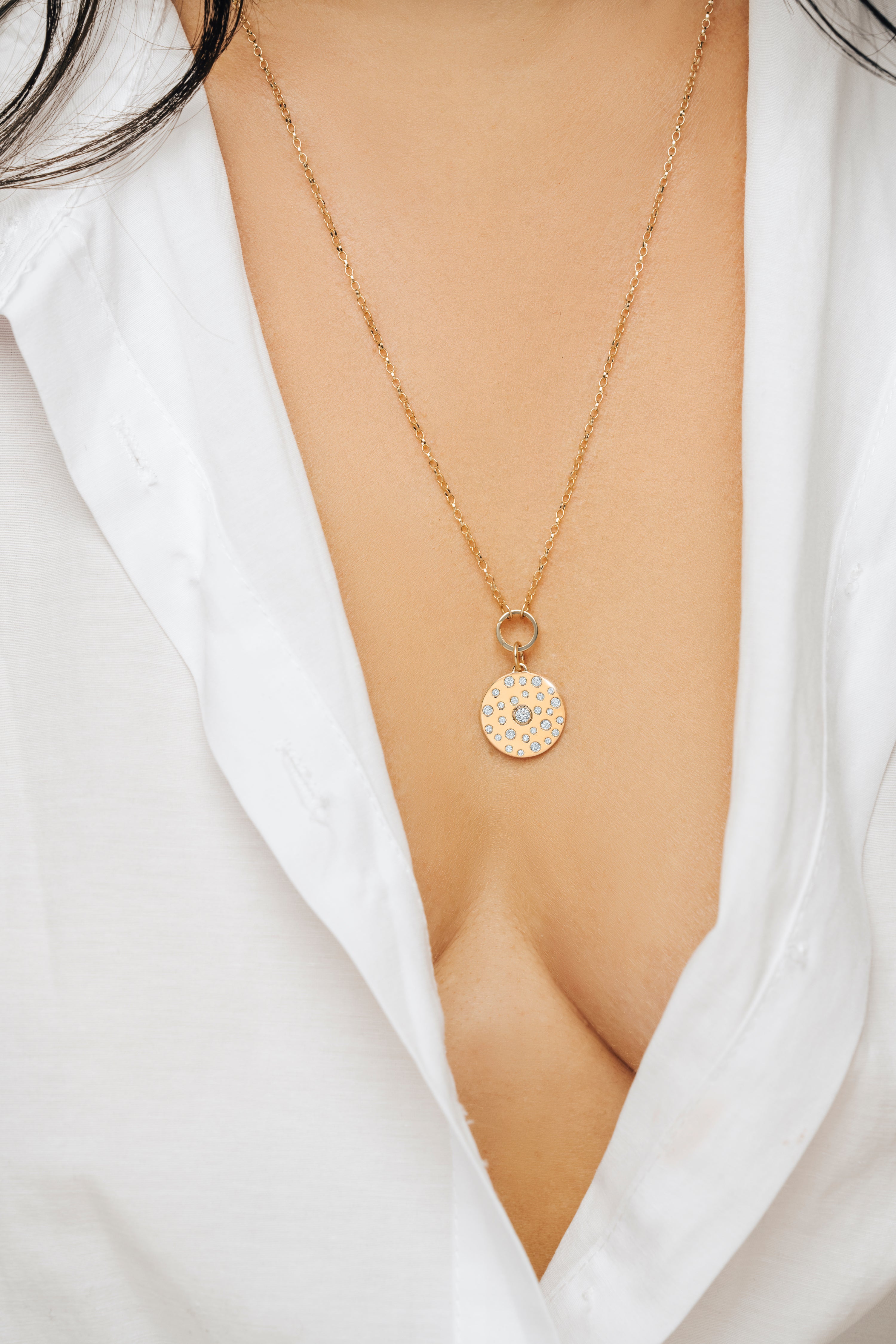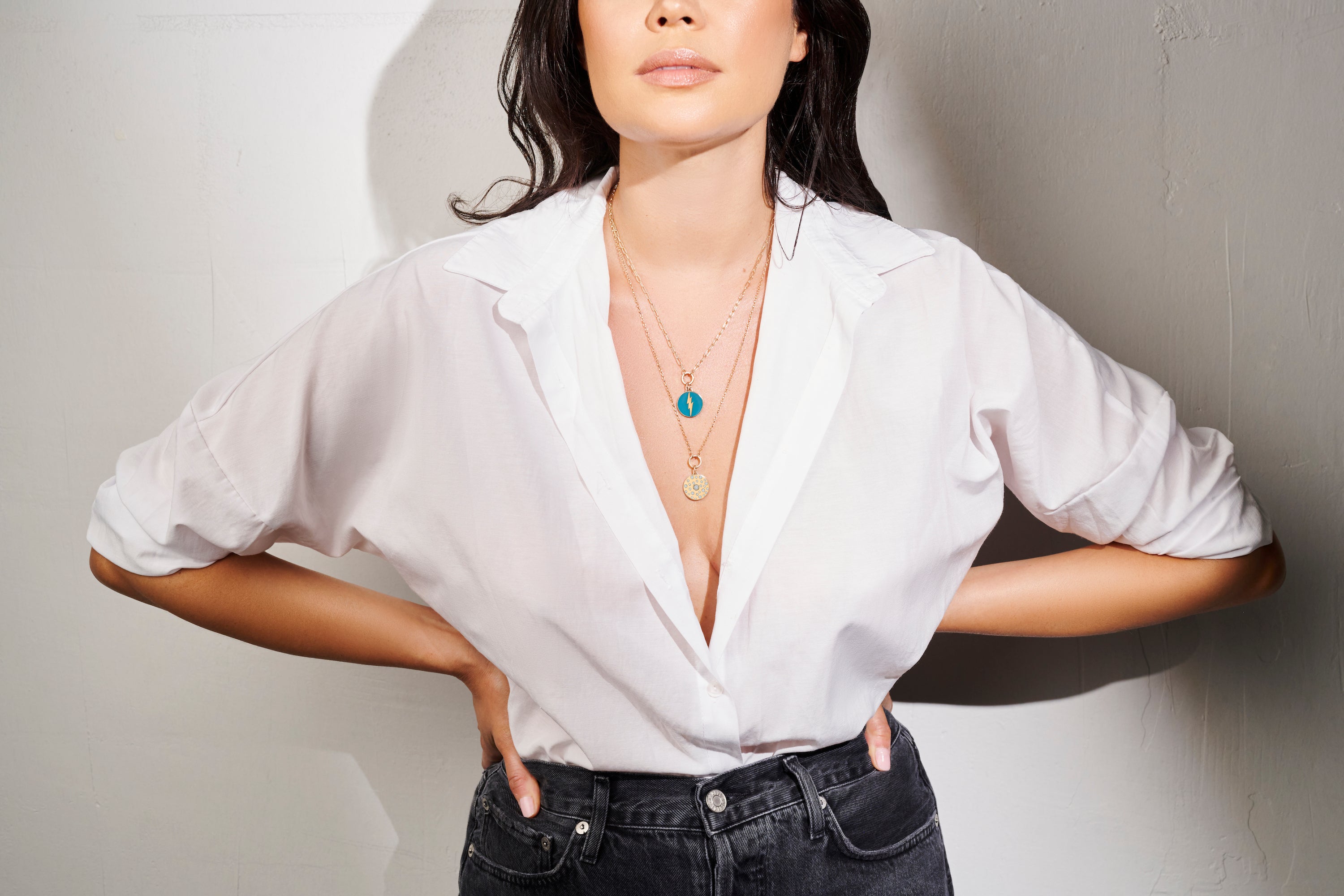 Inspired by the Turritopsis dohrnii jellyfish—nicknamed the "immortal jellyfish"— because it can hit the reset button and revert to an earlier developmental stage if it is injured or otherwise threatened, this "Reinvent" charm features a center diamond that represents the jellyfish surrounded by a cluster of diamonds—a representation of reinvention. Allow yourself to restart with infinite possibilities.
Charm: 14k gold

with center diamond with clustered diamonds and "Reinvent" engraving on back of charm

22″ Chain: 14k gold Rolo chain with open clasp charm
About the Symbolic Energy Token Charms:
Tracy Anderson and celebrity jewelry designer Tracee Nichols collaborated on a collection of Token Charms that represent symbolic energy. They are a personal reminder of your power, your strength, your personal journey, and the spiritual energy within each of us.
Tracee Nichols x Tracy Anderson