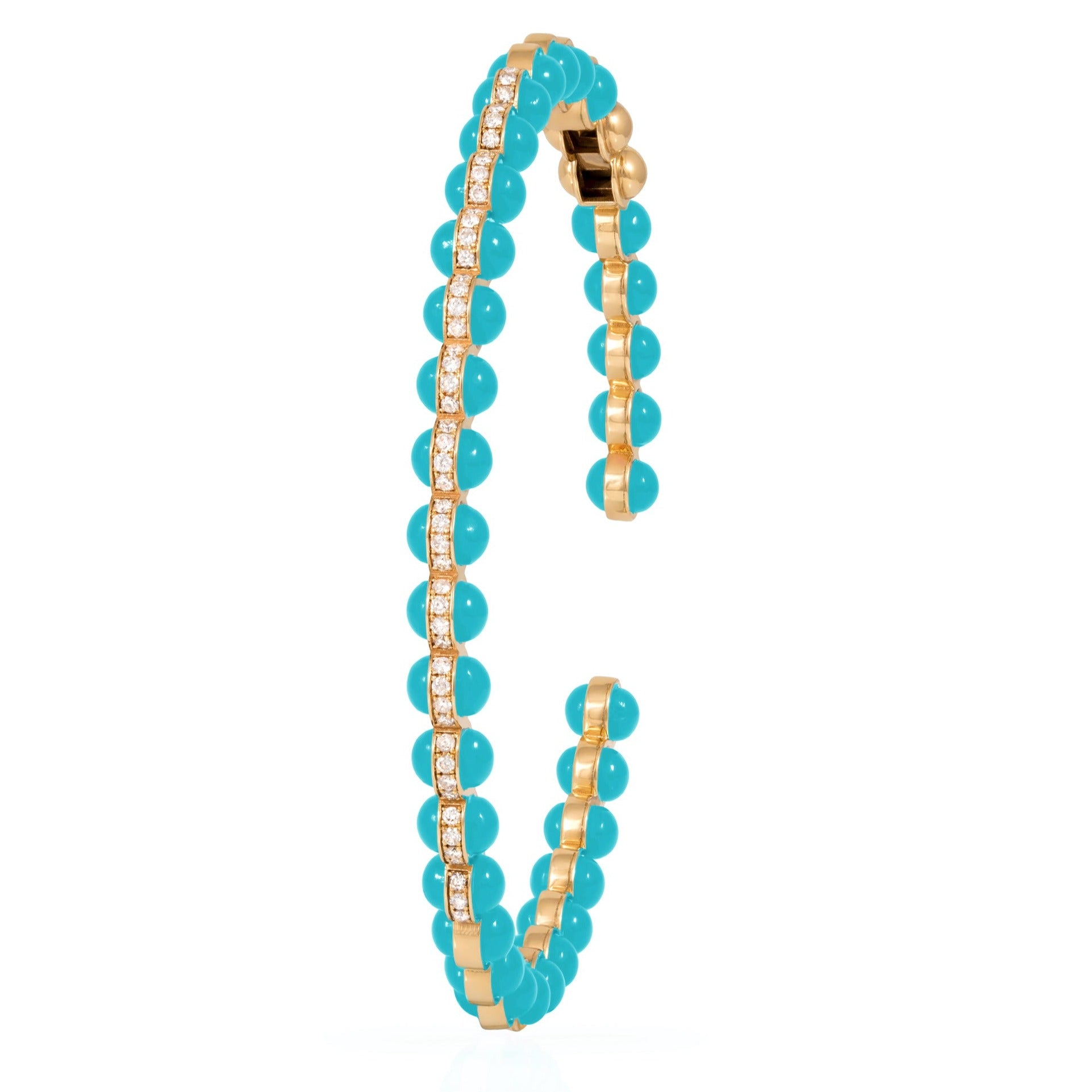 The Carbon Colbalt Bangle
Meet Cobalt, she embodies a unique blend of toughness and creativity. With her edgy and bold style, she turns heads wherever she goes. Despite her confident exterior, however, she can sometimes come across as awkward and unsure, reflecting her inner artistic sensitivity and individuality. But this only adds to her charm, as her quirks and imperfections are what make her stand out from the crowd.
This bangle is handmade from hand painted enamel stones, framed with 18K yellow gold and 0.52 ct of white diamonds.
Product Details: 
18K yellow gold
0.52 ct white diamonds
Made in Lebanon
The Carbon Colbalt Bangle