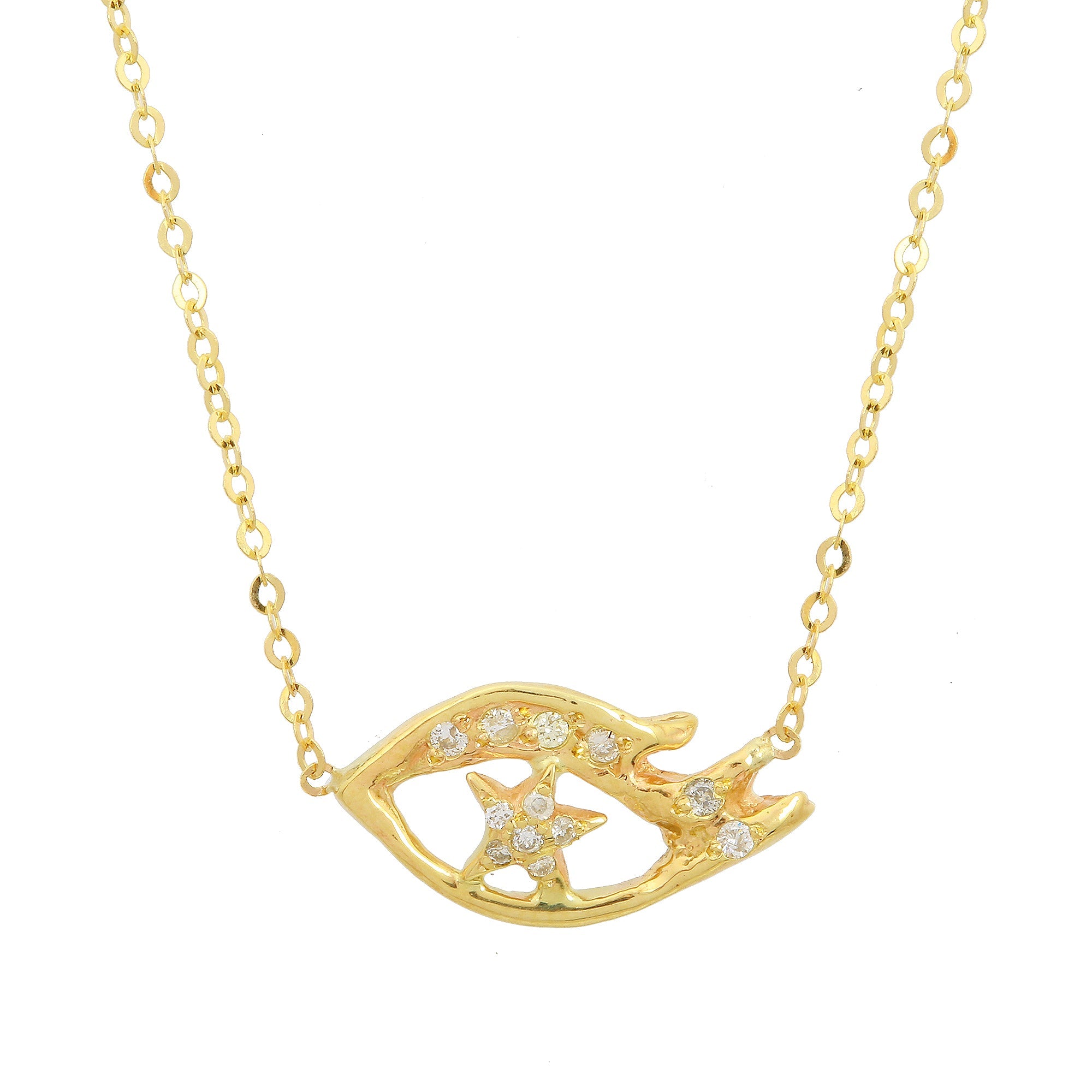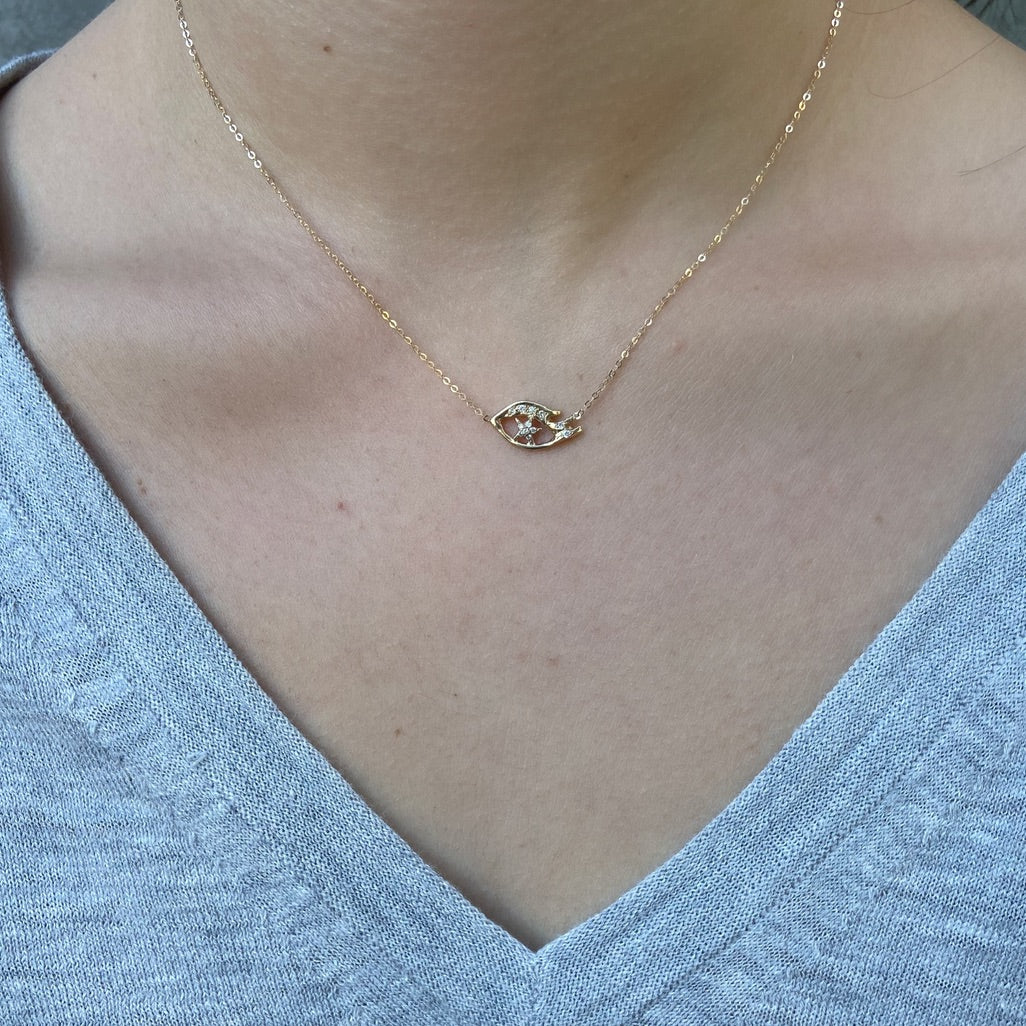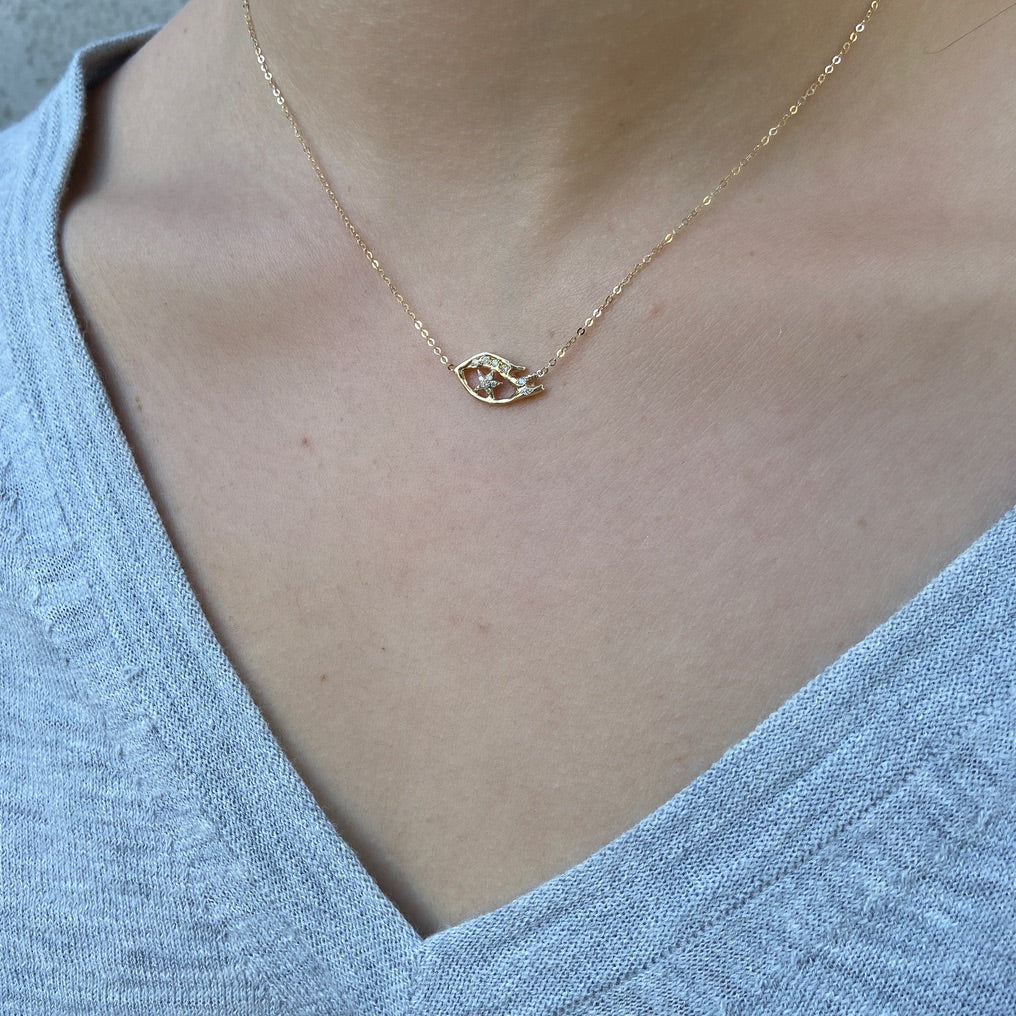 Diamond Starry Eyed Necklace, Yellow Gold
14k Yellow Gold eye necklace with pave star center.
Can be worn 15" or 16"
Each piece of jewelry is handmade by Jaine in wax and then cast. Due to the handmade quality, no two are completely alike. Recurring themes are nature and simplicity.
Diamond Starry Eyed Necklace, Yellow Gold