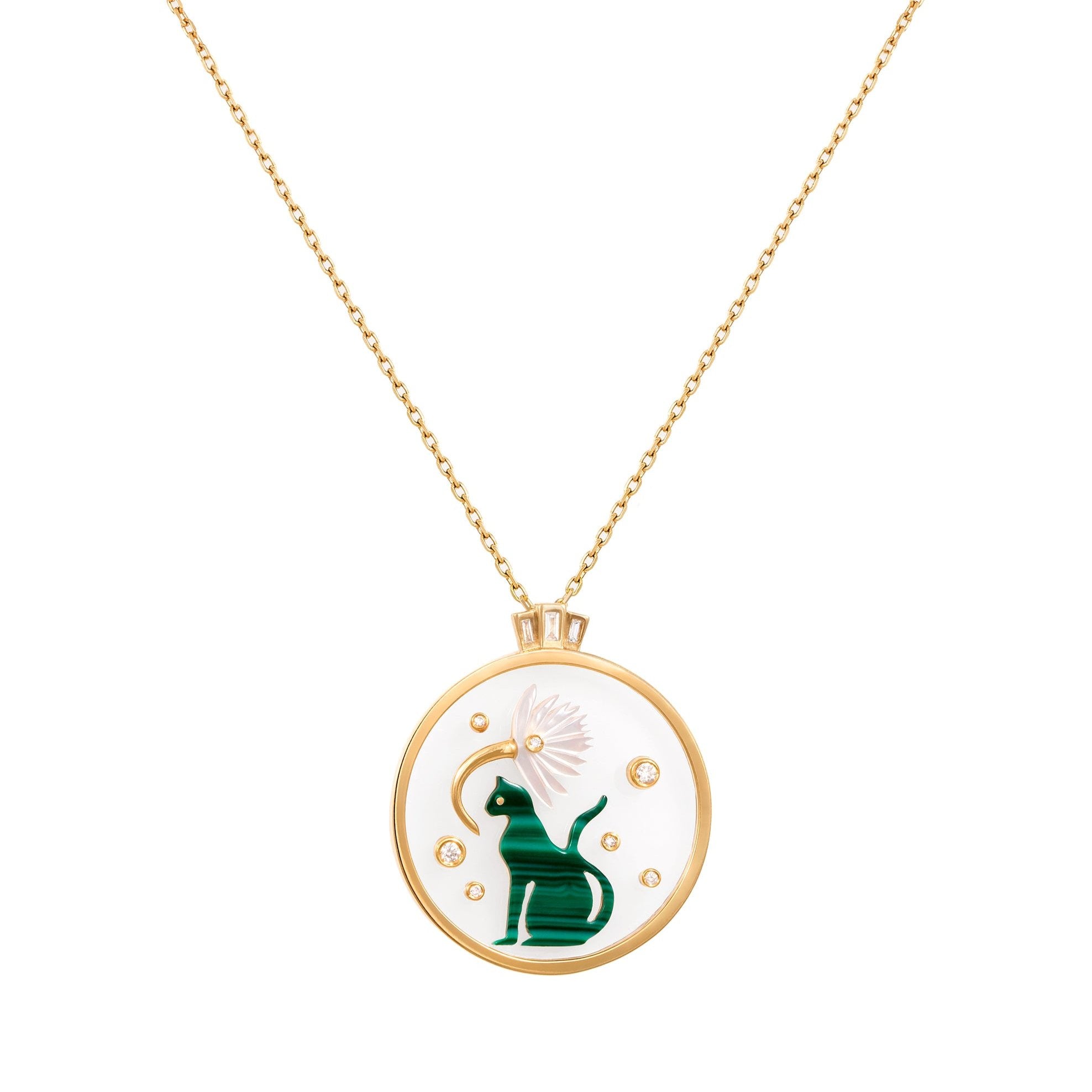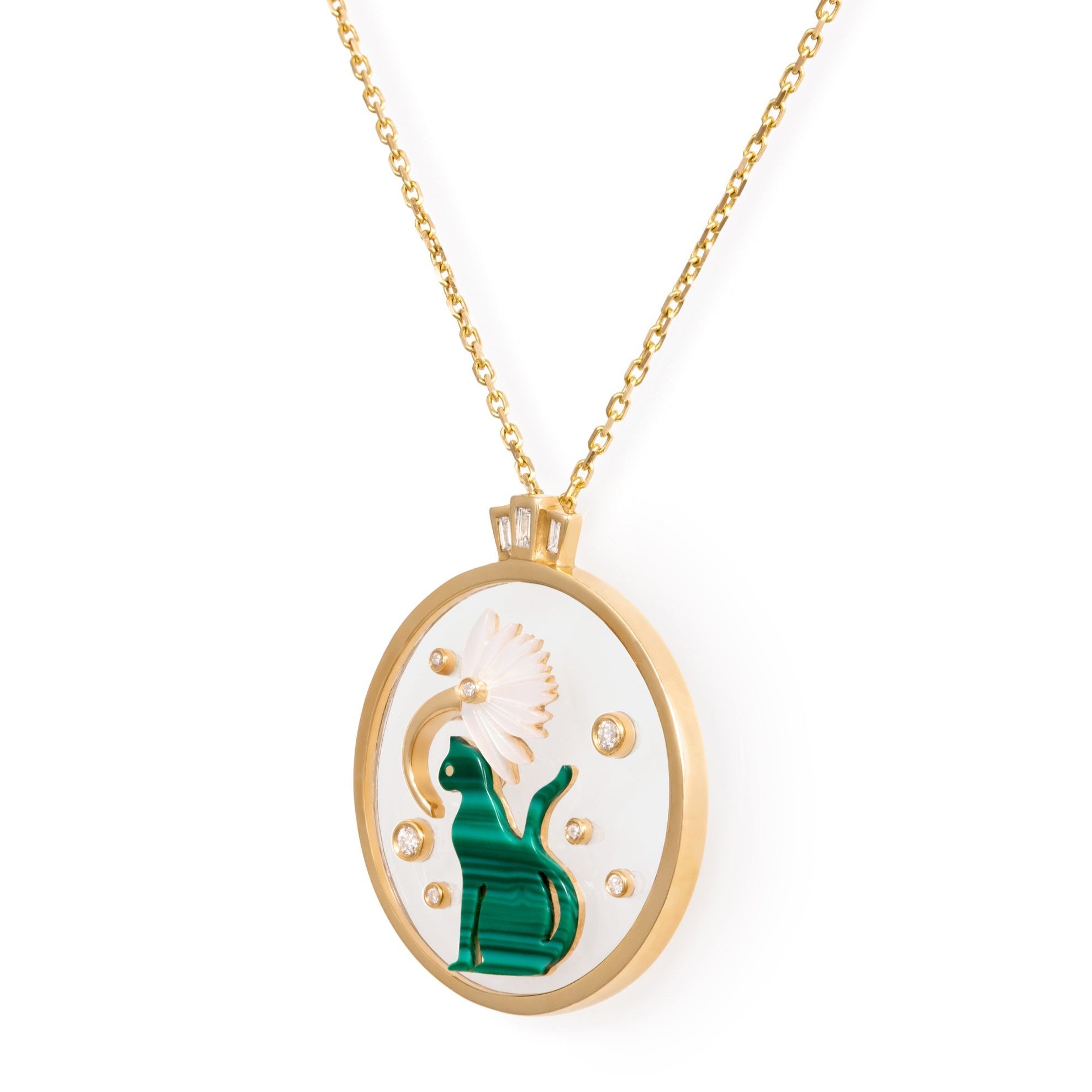 Al Hawa is a celebration of love.
A duality with the sense of oneness. A bond that brings more love and connection to the soul. Feeling complete.
This pendant features a Malachite Panther and a Mother of Pearl Lotus Flower layered delicately on a transparent Crystal De Roche stone, framed with 18K yellow gold and dotted with 0.08 ct of white diamonds.
Product Details: 
18K yellow gold
0.08 ct white diamonds
Total weight 5.3 gr.
Length 42cm
Dimensions 2 cm by 2 cm
Clasp fastening 
Made in Lebanon
May take 4-6 weeks for shipping.