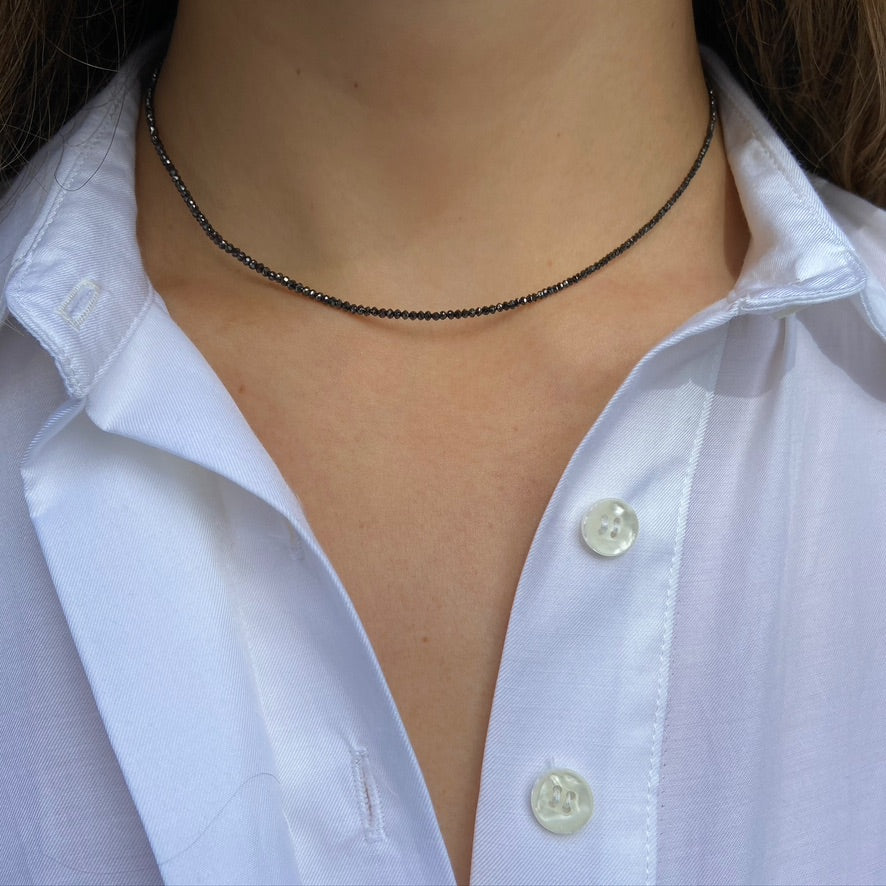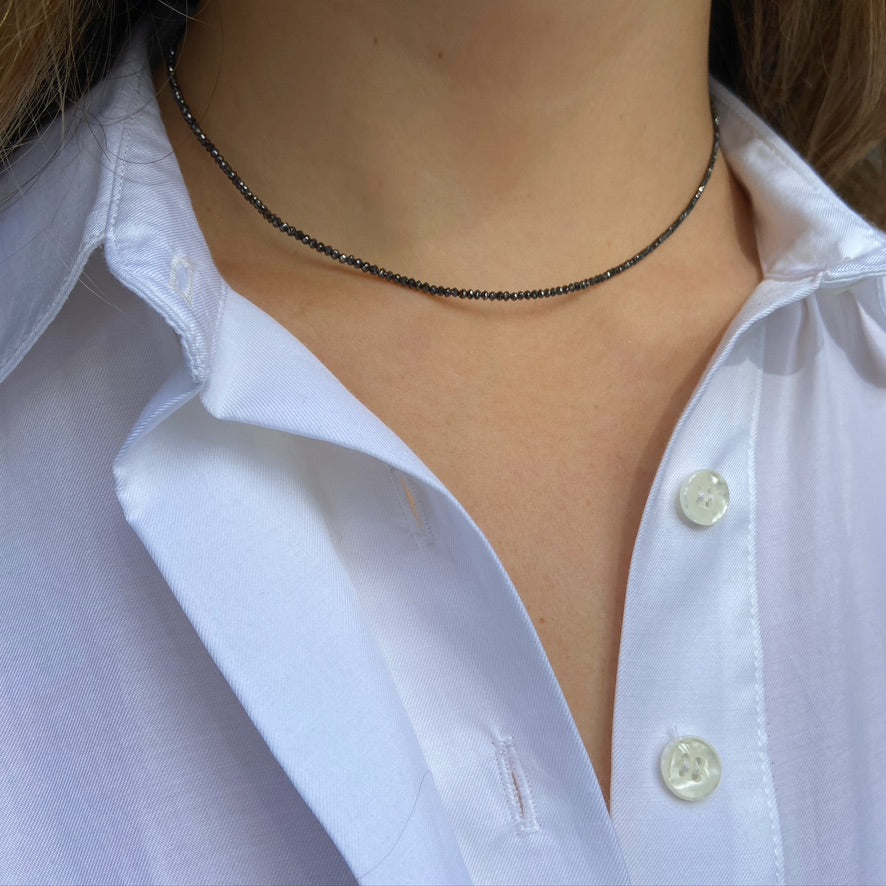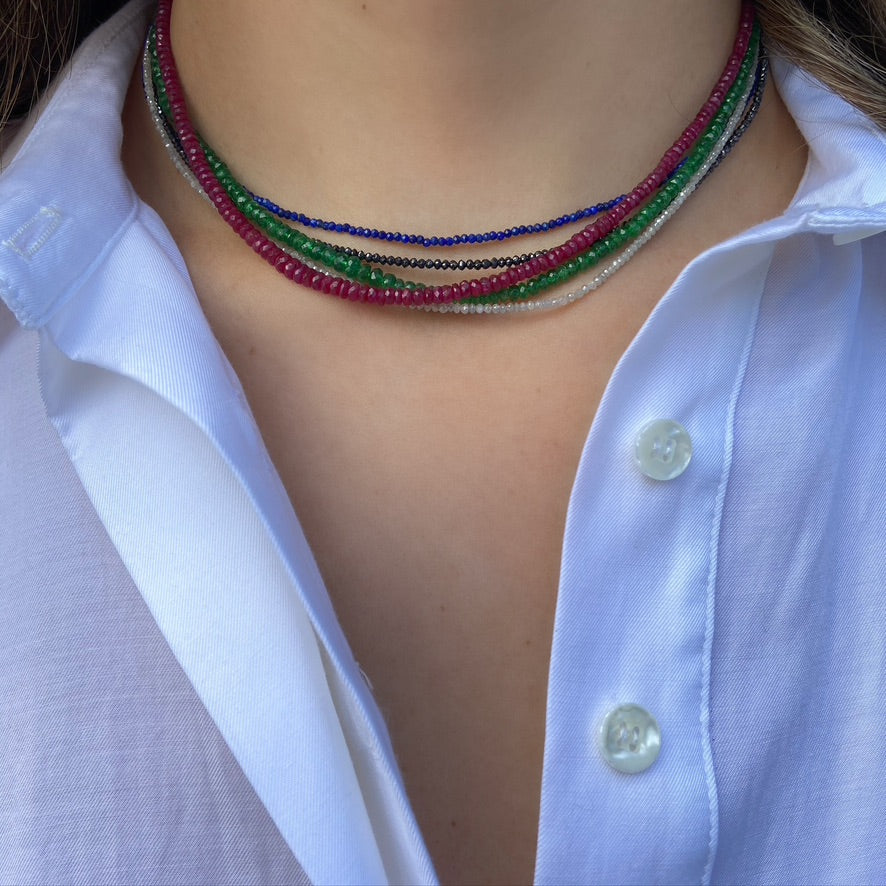 Black Diamond Strand Necklace, Yellow Gold
18k Yellow Gold Necklace with Black Diamond Beads.
Can be worn 15-16".

Jewelry is a luxury that we try our best to make planet friendly.  Since our founding in 2003, Bare has used recycled gold and responsibly mined gold in the creation of our distinctive jewelry.

Black Diamond Strand Necklace, Yellow Gold