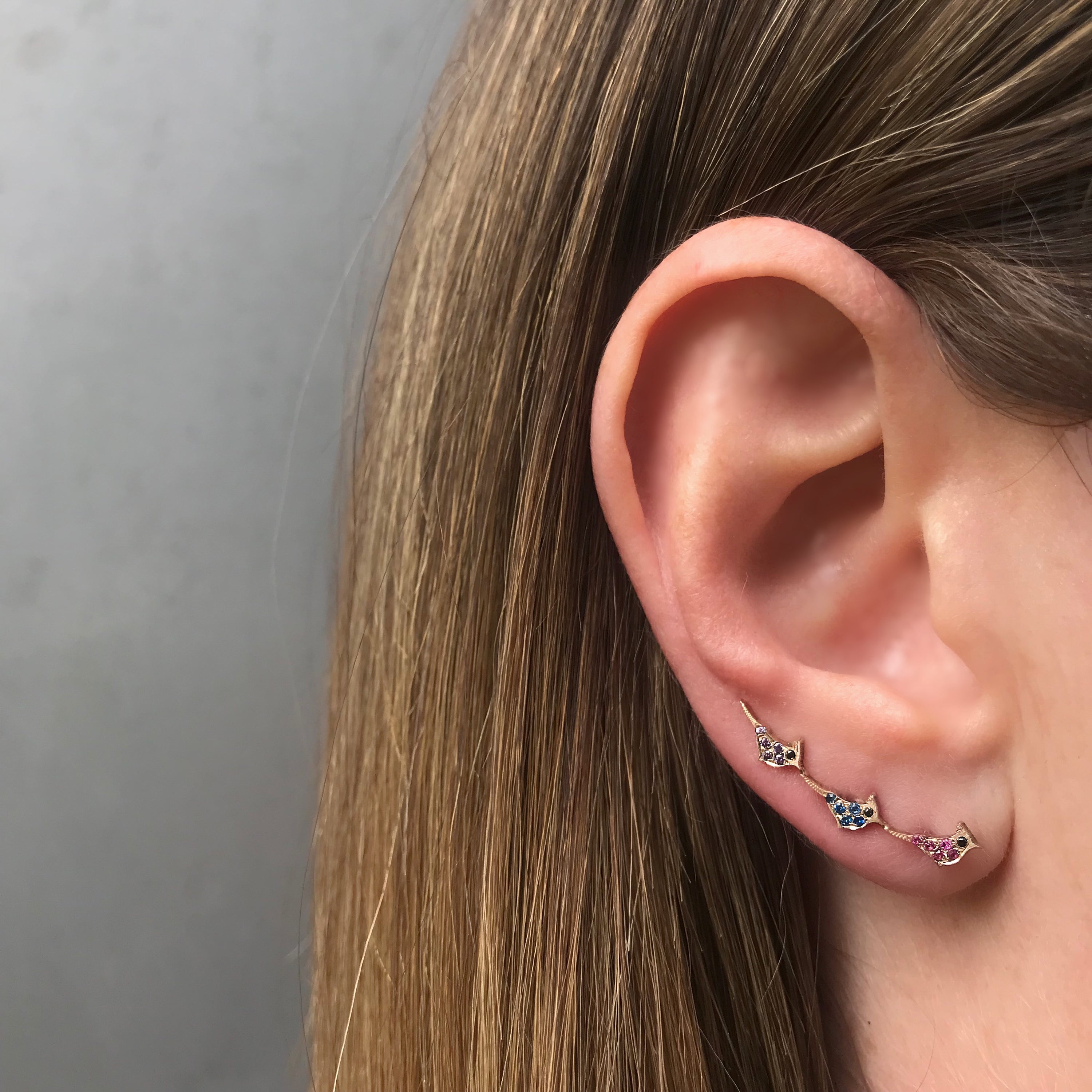 Rainbow Sapphire Flock Ear Skimmer
Flock Ear Skimmer with Rubies, Purple and Blue Sapphires, and Black Diamond Eyes. 
Sold as a Single.


Always fascinated with design and natural forms, designer Yakira Rona translated her passion into the art of jewelry making.  Traveling and getting lost in different cultures has opened her eyes and been a constant inspiration.
Rainbow Sapphire Flock Ear Skimmer